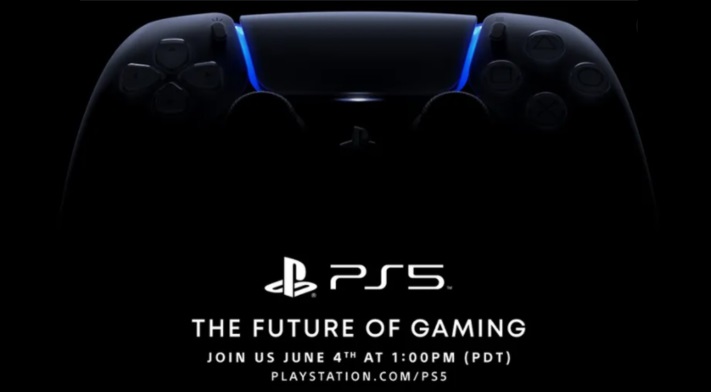 Gamers will be faced with an intriguing choice when Sony and Microsoft launch their next-gen consoles later this year. Microsoft has built up considerable momentum by drip-feeding exciting details about the Xbox Series X over the past few months. However, Sony erased much of that momentum in one fell swoop when it dropped a deluge of information at last week's PlayStation 5 reveal event. It is now the most watched gaming stream in YouTube's history, and it allows us to make a direct comparison between the two consoles.
Hardware
The consoles stack up quite evenly in terms of specifications. Both will use a CPU from AMD's Ryzen series of Zen 2 core architecture, but the Xbox Series X should have a slight processing advantage, as it can run at a peak speed of 3.8 GHz, whereas the PS5 goes up to 3.5 GHz. It turns into alphabet soup when you compare the tech: the PS5 will feature an x86-64-AMD Ryzen Zen 2 CPU, with an AMD Radeon RDNA 2-based GPU running up to 2.23 GHz, whereas the new Xbox will run on an AMD Ryzen Zen 2 CPU and AMD Radeon RDNA 2-based GPU. The Series X looks likely to beat the PS5 in terms of overall raw power and it will run in higher resolutions, at higher frame rates, whereas the PS5 should boast faster loading times and be ideal for asset streaming.
Price
You would expect the new Xbox to be more expensive than the PS5 due to the hardware it has invested in. However, Microsoft will be wary of being beaten on price again. The PS4 came in at $100 cheaper than the Xbox One, although it did little to justify that inflated price tag, and that discrepancy allowed the PS4 to secure a comfortable victory over the Xbox One in that battle. Microsoft also made a number of PR blunders after the Xbox One hit shelves, so it will be hell-bent on improving its marketing strategy and remaining competitive on price this time around. Xbox chief Phil Spencer has promised that Microsoft will remain "agile" on pricing, so the Xbox Series X and the PS5 should sell for a similar price when they hit shelves in the winter.
Launch Titles
The PS4's greatest advantage over the Xbox One has been the wealth of exclusive titles it has secured. Microsoft plans to come out swinging this time around, and it will boast a strong launch title in the shape of Halo Infinite. Scorn, The Ascent, The Medium and Call of the Sea will also be available on the Xbox Series X. However, they will not be properly exclusive, as Microsoft will allow you to play them on an Xbox One or PC. Sony will offer Astro's Playroom as a pack-in title and it also has a remastered Marvel's Spider-Man: Miles Morales, plus Godfall, Jett: The Far Shore, Horizon Forbidden West Buggsnax and Deathloop. There will be updated versions of Grand Theft Auto 5 and Demon's Souls for gamers to look forward to if they opt for a PS5. Both consoles will offer Dirt 5, Assassin's Creed Valhalla, Outriders, Madden NFL 21, NBA 2K1 and Destiny 2. You can also play Rainbow Six Siege, take the esports scene by storm and bet on yourself playing games.
Backwards Compatibility
The Xbox Series X comes out in front when pitted against the PS5 on backwards compatibility. The new Xbox will offer "velocity architecture", giving owners the ability to play games from the Xbox One, Xbox 360 and the original Xbox, with higher resolutions and enhanced performance levels. You will not be able to play your favourite PS3, PS2 and original PlayStation titles if you buy the PS5. You won't be able to play all the PS4 games either. In March, PS5 architect Mark Cerny said 100 PS4 titles were supported through backwards compatibility, and earlier this month chief executive Jim Ryan said the team is testing more than 4,000 PS4 games, but it has not revealed whether they will all work on the PS5.
Aesthetics
The PS5 is undoubtedly a more attractive piece of hardware. Most gamers will be more concerned with what is under the hood, but aesthetics still represent an important factor in the shopping decision – after all, this console will be prominently displayed in your house – and the PS5 certainly comes out on top in this category. The new Xbox has been the butt of many jokes on social media, with people likening it a monolithic black fridge. Others were even less charitable. The PS5 is sleek, chic and highly attractive in comparison to the new Xbox.
Accessories
Sony has redesigned the classic PlayStation controller for the next generation. The DualSense pad is designed to create a greater sense of immersion to players through haptic feedback. It should help you feel powerful sensations when you play, such as the slow grittiness of driving a car through mud. The L2 and R2 buttons will feature adaptive triggers to ramp up the tension. There will also be a Pulse 3D wireless headset and an HD stereo camera. Microsoft has also redesigned its much-loved Xbox controller by modifying the shape, raising the D-pad and improving the grip. It also promises to totally eliminate latency. Both controllers look great, so it will really come down to a personal preference.
Digital Services
The Xbox Series X will support Microsoft's cloud-based game streaming service, xCloud. This service will allow gamers to play the latest Xbox titles on various different platforms. Microsoft boasts really robust cloud software, and Spencer has even claimed that the firm's true rivals in the video gaming sector are Google and Amazon as opposed to Sony. Many commentators expect the Xbox Series X and PS5 to be the last big console releases before everything switches to cloud-based gaming in the following generation. However, both Sony and Microsoft are clearly investing heavily in hardware right now, and some gamers may feel more confident buying a PS5, as it will have exclusive games and it seems to have a keener focus on console gaming. The PS5 will also support the PlayStation Now service, which allows you to stream around 700 games from previous consoles.
Verdict
The consoles appear to be neck-and-neck. Microsoft has improved its marketing strategy and promised to be agile on price, so it should close the gap on its great rival this time around. The PS5 and Xbox Series X look very similar in terms of specifications, and they are likely to command a similar price, so it really does come down to personal preference. Sony boasts legions of loyal fans, and that could help it edge Microsoft in the next-gen console war. The PS2 is the bestselling console of all time and the PS4 sits in fourth place, after the Nintendo DS and the Game Boy. The original PlayStation is fifth, followed by the Wii and then the PS3. Only then do you come to the Xbox 360 in eighth place, and the Xbox One is way down in 15th place. Sony has proved to be a lot more successful in selling consoles over the years, so it has to be the favorite in this battle. However, Microsoft ran a close race with the Xbox 360, and it appears hell-bent on returning to the ascendancy, so it should be a fascinating battle. The real winner will be the gamer, as you will benefit from two gaming titans trying to outdo one another in order to win your business.