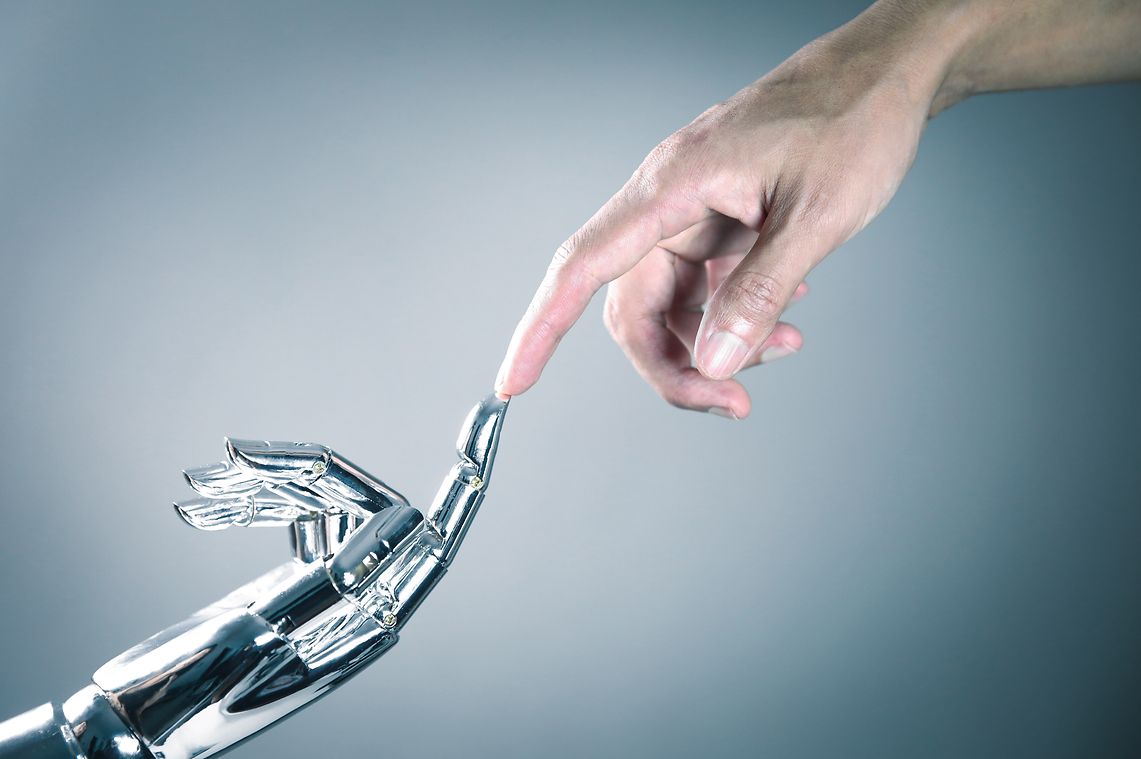 Our life is becoming easier every day with ever-evolving artificial intelligence. Artificial intelligence started gaining more popularity after the introduction of mobile assistants like Google Assistant, Siri, and home-based automation systems like Google Home and Alexa intelligent home integration. Some of the robust yet challenging implementations of AI involve self-driving vehicles with persuasive predictive analysis and flying drones.
We can explain Artificial Intelligence in simple terms, "It is a branch of Computer Science that focuses on building intelligent devices capable of thinking and working like human beings." A smart AI-enabled system can learn by itself and continuously try to improve its outcome. Machine Learning is the backbone of all most all popular AI-based products, whether it's Siri or Alexa. In this article, we will go through some of the powerful implementations of Artificial Intelligence.
1. Siri
Siri is one of the most famous personal virtual assistants available on all iOS devices. The voice assistant takes voice command as input and makes use of natural language processing to answer basic questions, provide recommendations based on previous search results, and to perform a series of actions as per the user instruction.
Siri helps us find the fastest route, sending quick messages, or even recommending restaurants near you based on your preferences. The best thing about Siri is that it gets smarter every day with Machine Learning technology as a backbone that understands complex natural language queries and learns from mistakes.
2. Alexa
Alexa is a powerful AI-powered virtual assistant developed by Amazon, works best with its intelligent Echo speaker range. With its smart integration with most of the home appliances and devices, Alexa is a perfect example of an AI-enabled home automation system. The ability to interpret natural voice from anywhere in a room makes it super easy and productive to book a cab, order food online, turn on the tv, set the alarm, or turn off the lights. So for people with limited mobility, AI technologies such as Alexa shaping their lives.
3. Tesla
Not just smartphones, automobile companies started shifting towards Artificial intelligence. Self-driving vehicles are gaining popularity these days, and Tesla is at the apex. With its auto-pilot feature, the self-driving vehicle concept is becoming a reality. Artificial intelligence allowed Tesla to perform lane centering, self-parking, adaptive cruise control, and many more. Tesla's autopilot system is getting smarter every day with periodic over-the-air updates.
4. Cogito
Cogito is an AI-based system that provides real-time conversational guidance. It is one of the most advanced AI systems in the market with a continuous behavioral adoption engine that improves the emotional intelligence of customer support representatives. Machine learning and behavioral science are two driving forces to enhance customer collaboration over the phone. The smart system analyzes millions of voice calls and provide real-time guidance to improve overall customer satisfaction.
5. Netflix
Netflix is a well-known content-on-demand streaming service provider that makes use of artificial intelligence to offer recommendations to users. Its AI system relies on predictive technology and provides recommendations based on the wish list, reactions, interests, choices. In short, based on your previous liking and reactions, this system offers near accurate results. With its ever-growing data set and userbase, Netflix is improving its model every year. However, it has got one demerit that small and least-watched movies/ series might go unnoticed while trending shows will grow and propagate pretty well.
6. Pandora
Pandora is an AI-powered popular music streaming service that provides automated music recommendations by analyzing more than 400 musical characteristics. With it's sophisticated AI engine, Pandora is known as the DNA of music. The musical expert analyzes every music carefully, and based on the genre and other parameters; the system recommends music that matches the users' musical taste.
7. Nest
A Google acquired AI-based tech start-up, Nest Learning Thermostat uses the behavioral algorithm to save energy based on your behavior and schedule. This intelligent system makes use of Machine learning to learn the temperature you like and get ready with a model within a week. Moreover, it automatically turns off the air conditioner system if nobody's home to save energy.
8. Boxever
Boxever makes use of machine learning to deliver a better customer experience in the travel industry and coveys micro-moments that pleases the customers. With its intelligent personalization platform and engine powered by AI, it dominates the travel industry by providing new ways to make delightful moments along the way and make journeys worth remembering.
9. Flying drone
Flying drones, along with the machine learning system, can translate the real world into a three-dimensional model using sensors and video cameras. Amazon already started delivering orders to customers' doorstep on a test basis using the flying drones. With the trajectory generation algorithm and wifi system, we can use the flying drones for delivering orders, videography, and news reporting.
Conclusion
Artificial intelligence more gains popularity these days, and every industry started shifting towards AI for improving user experience. Still, there's much more to develop, improve and a long way to go.