When talking about SoC, mobile and computer processors, Qualcomm is one of the authorities. Now the company has extended its focus on socketed enterprise CPU and has come up with its first processor. The processor bears similarities with the Xeon processors. At an event in San Francisco, Qualcomm showcased the socketed processor which will have 24 ARM cores. Each of the cores will be 64 bit processors. According to senior vice President, Anad Chandrashekhar, the final design will comprise of more than 24 cores and the CPU will be equipped with PCIe connectivity and many more features.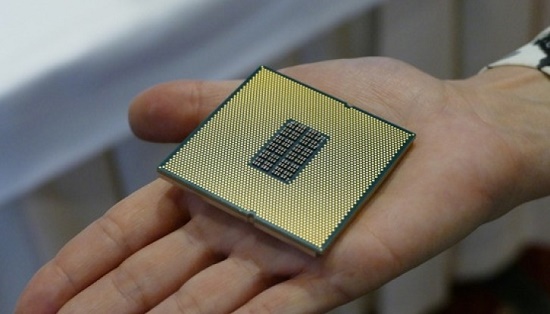 The prototype that has been announced by Qualcomm has functional similarities with that of Xeon from Intel. What makes these ARM processors different from x86 processors is its energy efficiency. The processors also have the possibility of creating large multi core ARM SoC without excess space consumption.
The demonstration that was given by Qualcomm at San Fransisco gave an overview of server setup, consisting of three servers in a cluster running a KVM based hypervisor with an OpenStack-built LAMP (Linux, Apache, MySQL, and PHP) virtual machine streaming HD video to a computer. So the processor is compatible with Linux environment.
This is Qualcomm's one solid step in the world of server chips. We are yet to observe how Qualcomm excels in the same.