What Are The Different Data Loss Scenarios In An iOS Device?
iPhone data is very crucial for you and there is nothing new about it. There are several instances, when your iOS device gets into trouble and your data is in peril. The most common source of data is a malfunction in the hardware or software.
Your iPhone may be stuck into White Apple logo or may land up to a black screen. Recovering the device becomes impossible from such state. Yes, you can work out manually to recover your device, but doing so is not everyone's cup of tea. You need to have proper knowledge in handling the technical aspects of an iOS device.
Your device's iOS is corrupted. Suppose, your phone suffers a system crash, or unexpected error in the app that your saved data is lost. Usually, clicking on suspicious links or downloading suspicious apps can make your device lose all your data.
If your device is charging during a firmware update and you take your device out of charge, then your device can lose data.
Sometimes, users carelessly delete photos, documents permanently.
Connecting your iOS device to a virus affected PC or Mac can also cause data loss in the iOS device.
If you drop your device from hand and your device gets injured physically in such a way, that it is not booting, then it is impossible to retrieve all the data.
What Is The Simplest Solution To Recover Lost Data?
As said earlier, you can retrieve data from your iOS device manually, but that needs technical expertise and a hefty long process. Those who cannot afford that much time and energy can take the help of a third-party recovery app. TunesKit iPhone Data Recovery Software for Windows is a Windows based software that can effortlessly recover all type of data such as messages, contacts, photos, videos, music, social media messages and many more. Let's have a look at the salient features of TunesKit iPhone Data Recovery Software:
Salient Features Of TunesKit iPhone Data Recovery Software For Windows:
1. The software can recover lost data in an iOS device from a plethora of data loss scenario such as iOS Upgrade Failure, damage in device, jailbreak error, mistaken deletion, system attack, improper operation, screen broken, physical loss, factory reset.
2. The application can recover different data type such as photo, video, contact, call history, Kik data, Whatsapp data, messages, Notes, voice memos, calendar, reminders, etc.
3. It has three different recovery modes such as recover lost data directly from iOS device, recover lost data from iTunes backup and recover lost data from iCloud Backup File.
4. It has a well-crafted user interface, easy to understand and feature rich.
5. It is super fast, highly efficient and works with a wide range of iOS devices running the latest iOS 12, including iPhone XS, iPhone 8, iPad 4, iPad Pro, iPad Air, iPod touch 5, etc.
6. The process of recovery is very fast and involves three steps primarily. This includes connecting the device to your PC, select recovery mode. Next, the application will scan and review data and finally recover and save lost data.
Basic Installation Guide
TunesKit iPhone Data Recovery for Windows is very simple and easy to use. First, you have to download the .exe file of TunesKit iPhone Data Recovery Software. Then run the .exe file and install the software.
Next, connect your iOS device to Windows PC via USB cable. When prompted, tap on the "Trust" option to authorize the computer to access your device. Next, launch the software on your Windows device.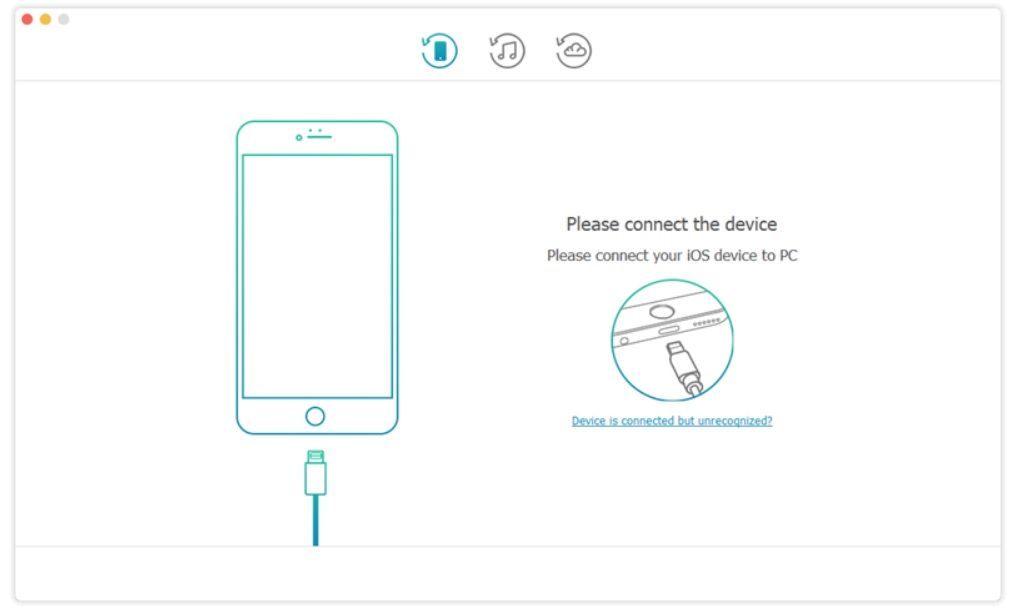 Next, the application will scan your device. After scanning through your device, it will show you the data that are recoverable by the application.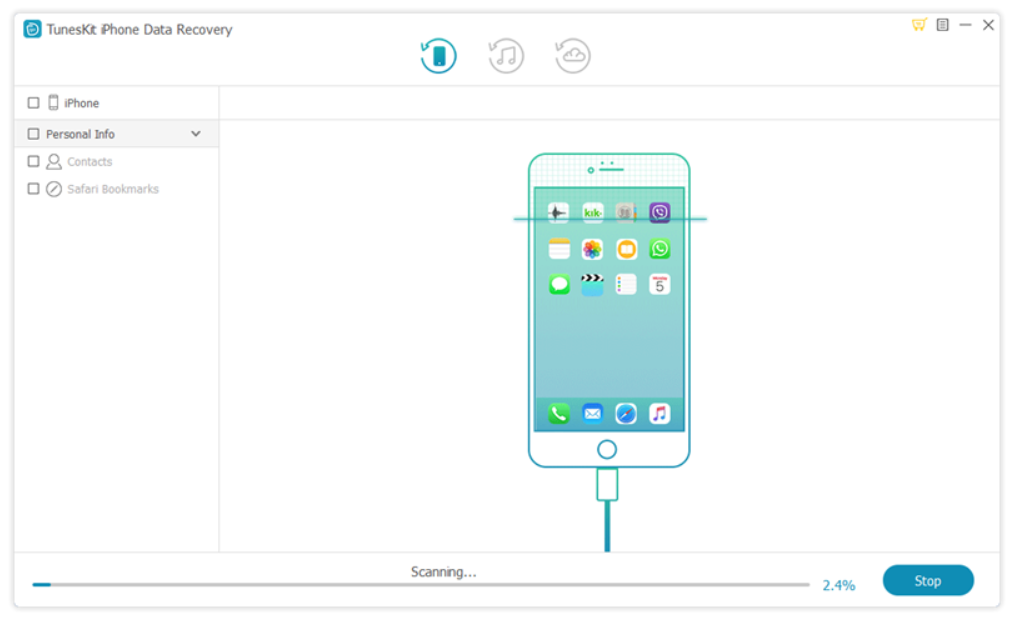 When the data is recovered and is shown on preview, click on Recover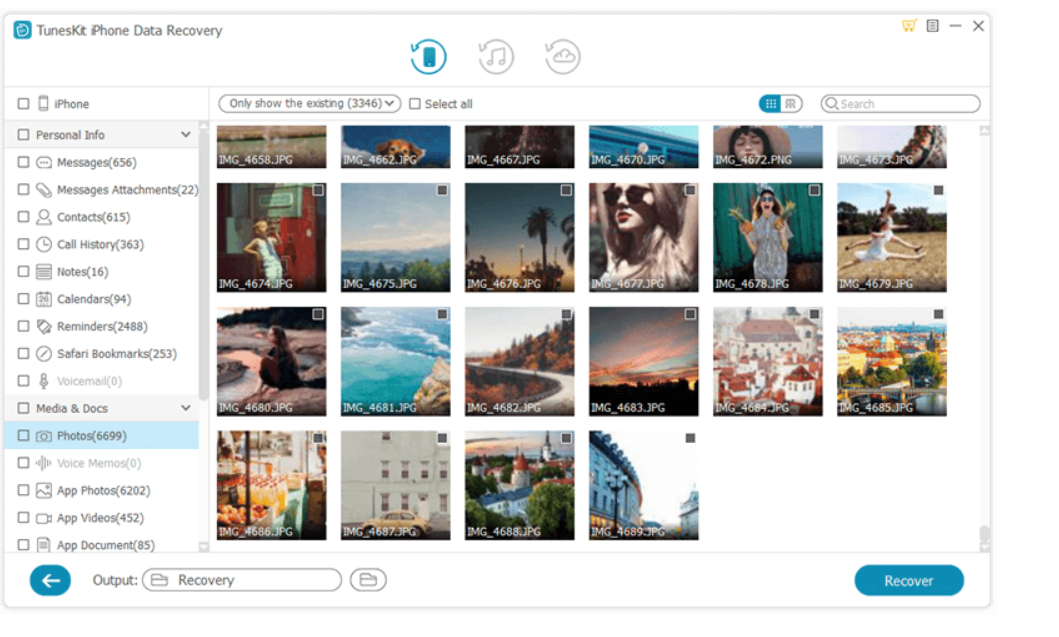 Data recovery will be accomplished with high speed, ensuring 100% security.