Have you ever imagined that a smartphone can be a lot cheaper than a pizza?
Have you ever imagined that a day will come when the micro SD card that you smartphone supports is 4-5 times of the price of your smartphone? Yes, it's too hard to even imagine but that's the reality, a smartphone at just Rs. 251 which is about $4 USD! Ringing Bells company announced the cheapest ever smartphone Freedom 251, in India at Rs. 251! Even a low end basic feature phone costs more than Rs. 251 but Freedom 251 is a fully functional Android smartphone running Android 5.1 Lollipop. Simply unbelievable! The phone is a product of the Make in India Initiative, which mainly aims to popularize and provide nation made products to the people.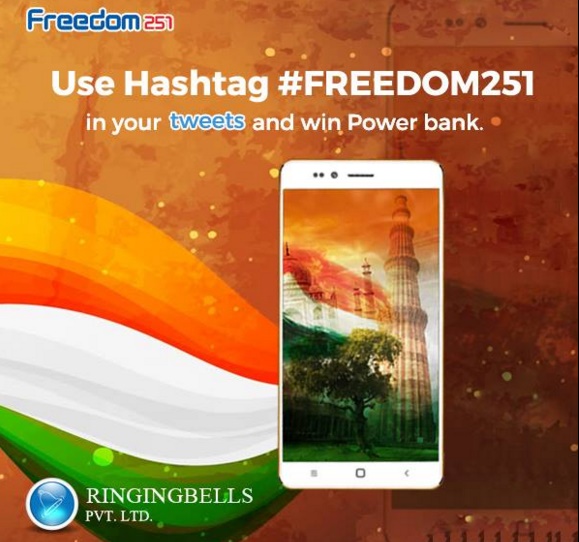 Now let's come to the specifications of the phone that you are trying to dig out. Freedom 251 comes with an amazing package of
1. 4 inch qHD IPS display
2. 1.3 GHz Quadcore Processor
3. 1 GB RAM with 8 GB onboard storage expandable upto 32 GB via micro SD card slot. (This is a reminder that a Micro SD card will cost more than the phone itself!)
4. A 1450 mAh battery gives you freedom to talk, text, Play and watch videos. The main focus is to provide extended power for people who live in remote areas with shortage of power and electricity.
5. 3G internet connectivity support.
6. 3.2 MP primary camera with .3 MP front facing camera to capture your special moments.
7. Runs Android 5.1 Lollipop.
8. 1 year of Warranty.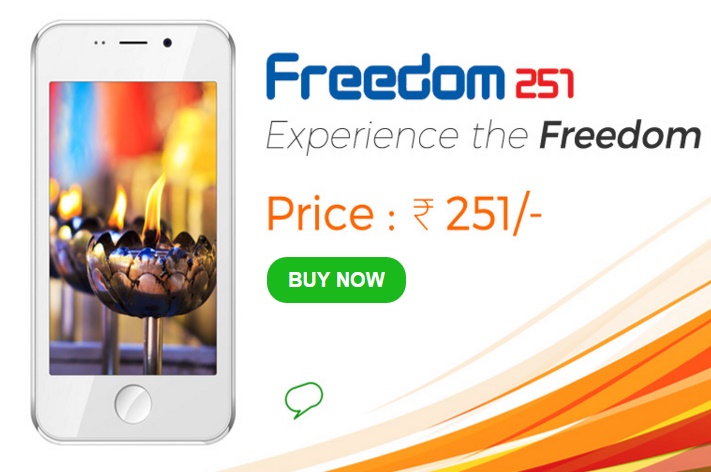 Ringing Bells Pvt. Ltd has already announced of launching more than 650 service centers in India. This is not just an affordable smartphone but it's a revolution of circulating technology and gadgets among the people who, otherwise, couldn't have afforded a smartphone. In this context it's remarkable to mention that Freedom 251 comes with some pre-installed Apps like Woman Safety, Swachch Bharat (Clean India initiative), Fisherman, Farmers, Medical, PlayStore, WhatsApp, Facebook, YouTube and many more. this will reduce the initial cost of downloading Apps.
You can book your phone online and check more about Freedom 251 from here.
You can check more about the phone with the hashtag #Freedom251
Freedom251's website is currently getting more than 600k hits per second. So online ordering of Freedom251 is temporarily on hold as they are upgrading their servers. They have promised to resume the online booking within or before 24 hour.