Samsung is reportedly joining hands with Blackberry for improving its Knox security services. Blackberry is the trailblazer of enterprise-level security service and there is no doubt about this. The Korean company despite of being a rival company has extended hands to enhance an extra layer of enterprise security on its famous chains of Galaxy devices. Samsung has its own enterprise level-security called Knox security which had failed to meet the requirements to provide high security to Android devices. With a motive to ameliorate the security of Android operating system, Samsung had to seek for help of Blackberry.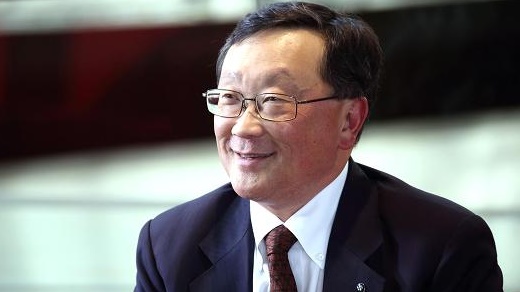 Samsung is not quitting Knox in anyway, but it's Blackberry who has got fortunate enough to enter into this partnership at the time when Samsung needs it the most. Blackberry made this announcement at an event held at San Francisco. The main aim of this tie is to enrich Knox with an added layer of protection for Android to mitigate the activity of malicious apps. The BES12 server promises to bring new VPN authentication service to Blackberry, iOS and Android devices.
According to Blackberry's President John Sims of enterprise level security, "BlackBerry has developed a very close partnership with Samsung and we're committed to deepening the interaction between our engineering and product development teams for the long term". He also added,"It is a natural progression in our path to providing our customers with more alternatives to meet their evolving mobile needs. Samsung KNOX offers a number of hardware and software security features and our partnership allows us to tightly integrate these capabilities with BES12″.