Samsung introduced its first Tizen smartphone today only named as Samsung Z. Samsung is one of the top flagship phone manufacturers that excels in making some really cool Android phones under the brand name of Galaxy. But this time, Samsung got its new member, the Tizen member. The tech savvy guys would require no introduction but since our community is meant to entice audience of all strata. So I am elaborating a bit on this. The backbone of every smartphone is the operating system it's running. Samsung has manufactured galaxy phones that run Android OS but today, it broke the stereotype and set a new foot step with a new operating system Tizen. Tizen may not be a familiar name to you but probably with Samsung you will get to know more about this OS with time. Samsung has mentioned many a times about making wearable smart watches and gears that would be using Tizen but today introduced a galaxy inspired Tizen mobile with good specifications.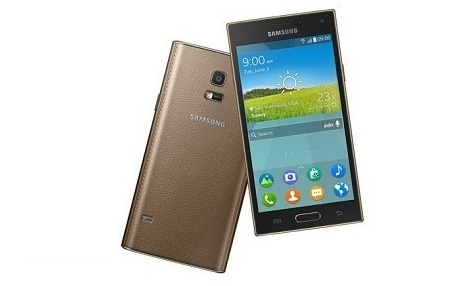 Samsung Z will sport a 4.8 inch Amoled display with 1280 x 720 HD same as that of Galaxy S3. Processro specs 2.3 3GHz quad-core processor, 2GB of RAM, 16GB of internal storage, a microSD card expandable upto additional 64GB, 8MP rear camera and 2.1 Mp front facing camera, while the battery is a respectable 2,600 mAh unit. Samsung Z sports an angular design with lines in order to give a different look from the Android devices. The smartphones will come in two vibrant colors Black and Gold. Samsung Z will run Tizen 2.2.1 and incorporates cool features like Heart rate sensor, Fingerprint sensor, and S Health 3.0 app.
Samsung Z will be available initially in Russia starting in the third quarter, and will be launched in other markets also soon. The company is right now attracting other developers to make a firm base with Tizen ecosystem. No price quote has been known till now. We don't know if Tizen will become a threat to Android for Samsung or not but we just want the device to come up.