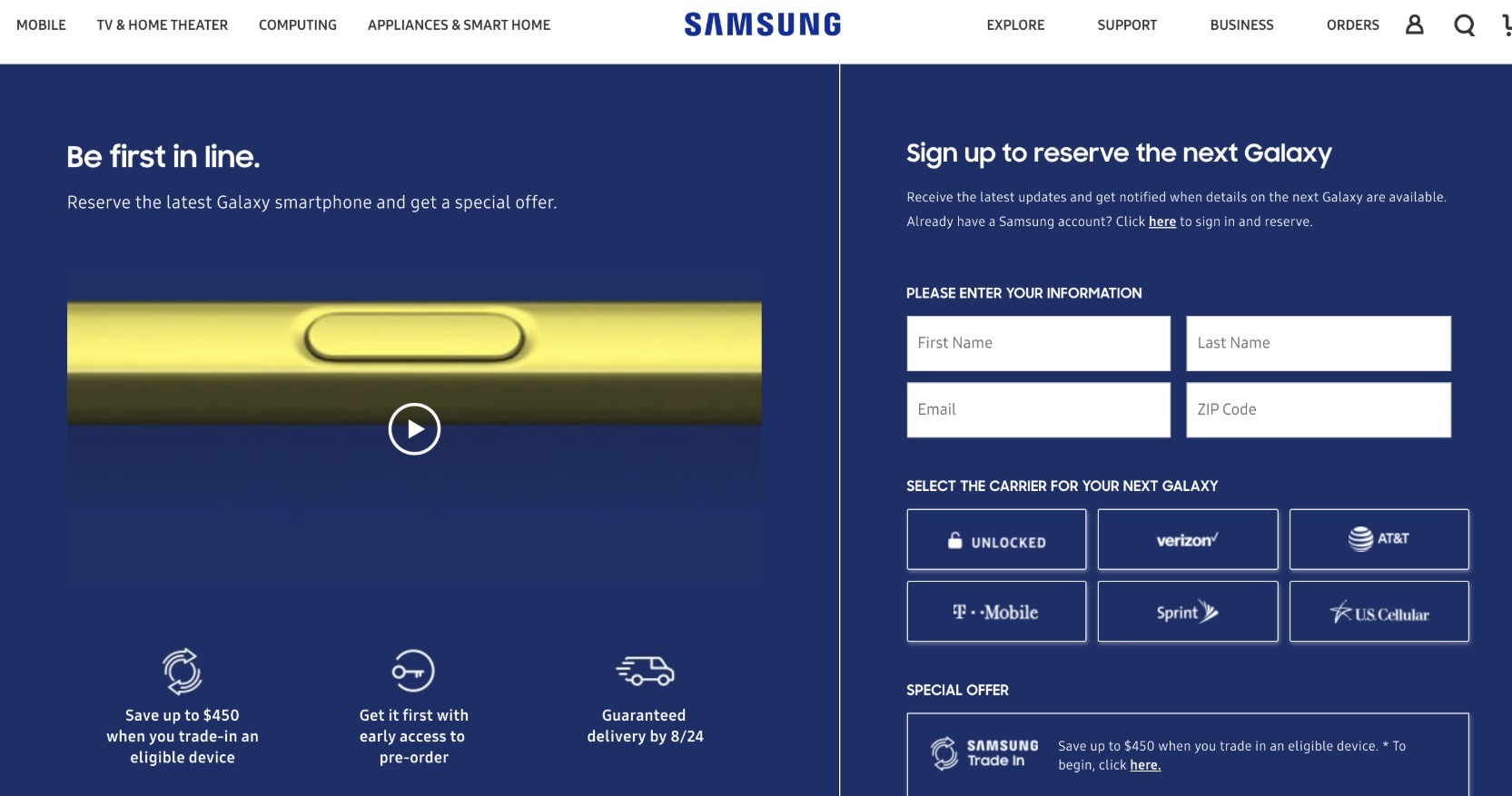 There is a great news for Samsung fan boys as well as high end phone lovers. Samsung has initiated reservations for the unannounced but upcoming Note 9. You have to sign up with the required information. If conjectures are to be believed, then the handset will be expected to be delivered by August 24, 2018.
If you look at the image, this is how the page looks like. It says, if you reserve this upcoming device you are going to get special offers from Samsung. What are these offers? The offers include saving $450 on this new phone by trading an eligible device, Get it first with early access to pre-order. Besides, Samsung promises confirmed delivery within August 24, 2018. The page shows a stylus pen that resembles the S Pens of Galaxy note series. So, it has been inferred by experts, that the device is undoubtedly Note 9.
To reserve the new Samsung smartphone, you have to fill up a simple form. You have to enter your name, email address and zipcode. Remember, as of now the offer is only valid for the United States. Next, you have to select your carrier. Choose among unlocked, Verizon, T-Mobile, AT&T, Sprint, US Cellular. Check the terms and conditions option and hit on Reserve.
Samsung is expected to announce the Galaxy Note 9 during its Unpacked event that will take place on August 9. For reserving click here .