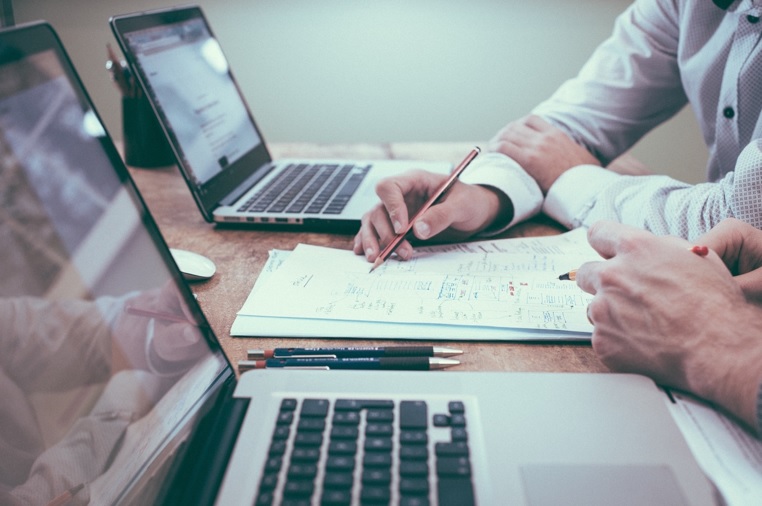 There are tons of frameworks specialized for the creation of eCommerce solutions. And most prominent engines have long acquired separate themes and versions just for the creation of marketplaces. There is a handful of solutions among them that are truly worthy, however, choosing from the flagman options can still be difficult.
Some of the most prominent marketplace engines and themes are Sharetribe, WordPress Marketify theme, CS.Cart Multi-Vendor, Drupal's Ubercart Marketplace, and some others. Let's take a look at a few most prominent titles so that it's easier for you to choose from a bunch.
Top 6 Frameworks for the Creation of eCommerce Marketplace
We've prepared a couple of brief overviews for the best platforms for multi-vendor eCommerce marketplaces as they relate to the essential criteria of a good marketplace store.
Sharetribe Go & Sharetribe Flex
Sharetribe presents two options of advanced frameworks for building online marketplaces.
Sharetribe Go is one of the most widely used open-source solutions intended mostly for the implementation of startups which plan to operate by the likes of Airbnb, Etsy or Craigslist. While being quite an accessible platform where Sharetribe's in-house developers do all the work for you, Go is more of a marketplace building-specialized OS, with which most features and customizations are coded from scratch. It fits more knowledgeable users that wish to get a product as customizable and individualized as possible;
Sharetribe Flex is a solution for seamless adaptation. It offers readymade website templates that can be edited on the go. There may be a bit less authenticity involved with this platform, due to the templated, more accessible nature of the platform, but you will still be able to get a pretty unique marketplace without going too far in terms of developers' efforts.
According to the opinion of most users, both solutions stand out in that they are pretty accessible and fast to adjust while the features they demonstrate are quite efficient: support of multiple languages and currencies, shipping terms management, etc. Sharetribe works based on Ruby and MySQL. It's distributed according to the MIT license conditions and you can find the platform's source code on GitHub.
CS-Cart Multi-Vendor
CS-Cart Multi-Vendor software is another prominent digital marketplace framework for which, however, you can pay only once to get all the capabilities it has to offer. The CMS-type interface makes it easy to manage orders, implement mass product import, and generate statistical data about the performance of your newly-built digital marketplace.
Among the standard features of the system, we can point out a convenient way to add product properties, adjustable filtering, template editing in the visual mode, adaptable templates, numerous supported payment and shipping service integrations, extensive knowledge database with video lessons and tutorials, etc.
In this case, the pros are quite prevalent. The major downside here is the setup issues – sometimes, the PHAR module is required to finish up installing the engine.
Marketify theme for WordPress
WordPress is THE most popular (and, what's also important, freeware) CMS in the world which lies in the foundation of over 30% of all existing websites globally. This point alone is a pretty good indicator of the platform's success. Indeed, it's Marketify version has everything you may need to implement a substantial marketplace – from intuitive admin panel to loads of various tools (like a graphic product card editor, SEO tools, gallery, an extensive set of both paid and freeware themes, etc.).
On the other hand, despite the seemingly accessible WordPress user interaction, you'll still need some specialized experience. Thus, even considering the abundance of various themes and plugins, WordPress is best used by someone possessing at least the basic knowledge of JS, CSS, and HTML. Moreover, extensive capabilities this framework provides for beginner developers can be topped with a whole store of plugins for most various occasions.
Shopify Multi-Vendor Marketplace module
Shopify is an eCommerce platform for everyone interested, experienced or not, to create marketplaces via a respective application from the get-go. The parent Shopify platform is initially intended for ordinary online store creation and is a paid solution which, however, is based on the pre-paid hosting, provides excellent tech support available 24/7 as well as a wide range of useful tools for building competitive products.
The Multi Vendor Marketplace module is a Shopify application that can help you turn your existing online store into a full-blown digital marketplace. As far as the module's capabilities go, there is everything one may need to provide a marketplace platform for the sellers-vendors combo, like:
Admin features for:

setting commissions either globally or individually;

enabling/disabling taxes for certain products;

selecting types of products for sellers to distribute;

establishing invoices, etc.

Seller features for:

chatting with buyers in a separate chatroom;

acquiring membership plans;

employ slot pricing, etc.

And customer features for:

communicating with suppliers directly;

adding preferred vendors to the favorites list, etc.
Drupal with Ubercart Marketplace
Drupal is the eCommerce engine that gives you practically unlimited capabilities in the matter. The system has a separate multi-seller-focused module to help you efficiently implement a commercial multi-vendor website of any complexity via an accessible interface. You can even use it as a foundation for web apps. Note also that Drupal as a whole is a freeware website management system. It has an open-source nature and is distributed by the GPL license.
Although, Drupal with Ubercart Marketplace cannot be deemed utterly accessible. It is mostly used by web development agencies to create fully customizable, scalable, and adaptable products. Despite a good choice of readymade templates Drupal provides, this platform is prevalently chosen for the flexibility of configurations over speed – if you need to build and configure an online commercial solution fast, you should take a look at some alternative CMS products from our list.
OpenCart with multi-vendor extensions
OpenCart is a framework with tons of themes, extensions, and modules for the marketplace creation which can be integrated with any web server that supports PHP and MySQL. Obvious functional advantages of OpenCart as a whole include the support of over 20 payment tools (WebMoney, LiqPay, PayPal, and others), module-based website building system, advanced reporting tools, wide support of various localizations, currencies and categories, multiple shipping options, SEO-friendliness, as well as handy means of product import and export.
You can find specialized marketplace creation extensions for this framework in its official marketplace where loads of modules are available to establish a fully-featured, profitable multi-vendor online platform. But the ultimate solution is to buy OpenCart's major marketplace plugin that offers flexible functionality, separate collections for sellers and suppliers, as well as features, such as:
Frontend seller management;
Commission management;
Seller order management;
Custom shipping for sellers;
Multi-store & multi-themes support;
Extensive admin panel with all necessary marketplace management features & more.