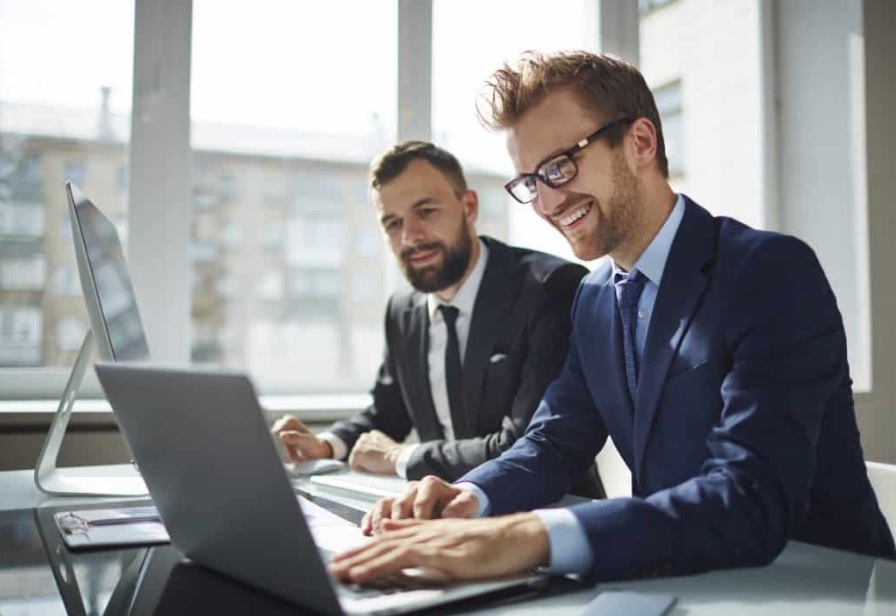 Regardless of whether you're running a small or big business, SEO is equally important for both. However, some companies or business-owning individuals don't find it as important because they usually have no, or scarce knowledge of SEO. So, once they experience a decline in business, suddenly they want to hire an SEO agency to save the day. Many business owners believe that SEO agencies are the ultimate solution for all the marketing problems, budget issues and so on. But, the real question is; is it really worthy hiring an SEO agency, or is there another way to deal with the SEO issues? What are the reasons you should get an SEO agency, and what are the advantages, as well as the disadvantages of having one? In this article, we will look into these questions and try to help you make a final decision.
Main Reasons to Hire an SEO Agency
So, let's start with valid reasons hiring an SEO agency might be the right choice to make. The following reasons need to support your tactical SEO implementation and are justified if:
You're experiencing a decline in organic traffic
At some point, it is expected from a company to experience a decline in organic traffic, mostly because Google keeps introducing so many changes to its algorithms. With thousands of changes appearing every year, it is simply too hard for the companies to keep up. So, in order for a company to retrieve its previous rankings and ease the impact of the algorithm changes, the right decision would be to hire an SEO agency.
In-House SEO hire has failed
So, you already have an SEO professional at your company, but they don't seem to be doing as good of a job as expected. These people are very well aware of how much of a value they are for your company, so the amount of the work they do depends largely on them. As it is hard to find an actually reliable and hard-working SEO talent, SEO agencies can really fill in and finally get some work done. Not to mention, an SEO agency is also cheaper than having an In-House SEO analyst.
The performance of your website, obviously, is extremely important. When we take into consideration that 50% of searches take place on computers, and the other 50% on the phone, the website performance quickly become a thing of priority. A non-performing website, or a website that has bad user experience or user interface, can cost you and your business a lot of money. An SEO agency can definitely help in fixing this issue by improving mobile and search engine optimization.
Pros and Cons of Hiring an SEO Agency
The purpose of an SEO agency is to help you grow your business, of course. But, before you actually hire one, even though you may have all the justified reasons to do so, it is essential to look at the advantages and disadvantages.
The pros
Expertise and knowledge – Search Engine Optimization is much more complicated than we think. Therefore, expertise and extensive knowledge are important when it comes to helping your business grow. An SEO agency can provide all of the requirements for successful business growth with experience and knowledge in mobile and digital marketing, technological advances relevant to the industry, current SEO standards, and overall strategy of SEO implementation aligned with your goals and objectives.
Cheaper than In-House SEO analyst – In-House SEO analysts can be extremely pricey, and if you have a tight budget, this can be a problem. Consider hiring an SEO agency as the only thing you will pay for their services, rather than additional salary demands as you would do in case of an In-House SEO.
Flexibility – Working with an SEO agency can be extremely beneficial in regards to the flexibility of your demands. For example, when you hire an agency, you will not only get SEO specialists, but also amazing help from EssayShark and their essay writing app, web developers, account managers, marketers, and so on. This means that you can get a full scope of work done, instead of focusing on only one thing.
The cons
Lengthy contracts – Because SEO is time-consuming, you need to be ready for some lengthy contracts with the agency. This can be extremely costly, and if the SEO agency turns out to be short of what was promised, you might be doomed for some time, as you will need to fire the agency in the middle of a crisis and try to find a new one.
Virtual relationship – Sure, you will get to meet the members of the agency in person, but let's be honest, all of the work and communication will be done online, via phone or emails. This could be particularly disadvantageous because of the lack of real-life interaction between the agency and you, as it can affect the overall SEO implementation. There will be a lack of ideas brainstorming, collective discussion regarding changes, issues, etc.

No control, whatsoever – Hiring an SEO agency can also be tricky when you consider the fact that the first results of their work might appear months after hiring. It takes a lot of trusts to let an agency work on an issue, pay it and hope for the best. No agency can provide immediate results and answers, so beware of that, especially if you're more on the impatient side. You will have no control over their work, and you will simply have to deal with that.
Overall
So, it is completely up to you whether you will hire an SEO agency or not. If all the cons scared you a bit, you can always make sure to look for the best and reputable agencies, to avoid all the dishonest practices and other issues you might have. However, an agency is there to provide services and help you grow your business. Either way, make sure to look whether an agency will fit your requirements, and decide for yourself. If that doesn't work, you can always find a freelancer who will do the job.