Skype is one of the most powerful video conferencing platform across the globe. In recent times, Skype has flourished enormously and did everything to ameliorate it in every platform. But the recent upgrade that has been made with Skype is the Skype for Web which will allow any user to use Skype from their computer without the requirement of any Skype App. You can operate directly from Skype.com and you won't need to download any Skype app and install it.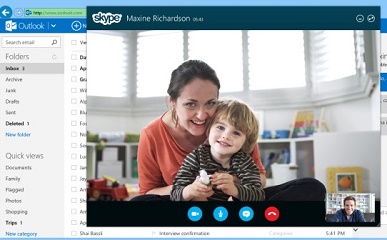 There is not a single but multifarious advantages of this. Consequently, your storage space will be saved if you get rid of this headache of downloading app. Besides, if you are at a cyber cafe or using an office or college computer where you cannot download the application, Skype.com will be the solution. Some more tweaks have been brought in Skype for Web is instant messaging and better and easier calling and video-calling facilities. Users can make calls through Skype instantly by tapping the call button. Recently Skype and IE is working rigorously to implement the technology to make Real-Time Communications (RTC) on the web a reality. In this beta version, there is a little hazard you would still require to take, i.e., installing a small plug in. The final version with the web RTC won't trouble you with any download.

How do you feel with this new update? Drop you suggestions and comments.