DropBox, being a very popular cloud service, it is needless to introduce it to readers. But there are many applications or services that we are unaware of. With DropBox, we can sync pictures, files, important documents, music, video and other media files and share them with you friends. Let's check out some advantages of DropBox that are usually not known to many.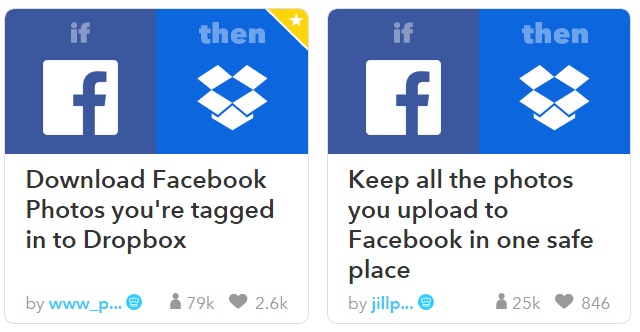 1. You can access your media library and perform selective sync. To explain it easily, we use video or music streaming media platforms like YouTube. Now if we want to have a seamless experience with the media, we can use DropBox. DropBox can stream some common video formats with just some basic operations like playlist management, playback controls, volume control etc. One disadvantage is the appearance of add-ons. If you are okay with it, then there is no other issue. Users can cache the files and watch the media files later on without internet.
2. Photo sync is one of the prime important aspects of any cloud service. Now the interesting thing is that DropBox can sync in harmony with IFTTT service. The IFTTT is the acronym for "If This Then That". The IFTTT is a service where you can link any two authorized apps and setup your own data transfer or file transfer. For example, if you enable If Facebook Then DropBox, then all the photos of Facebook where you are being tagged will automatically upload to Dropbox. So this is another way where you can stream data into DropBox.
If you have a lot of data or content created by you, that you want to share but do not wish to spend several bucks on maintaining a website, then DropBox comes in help. You can link the document to any of your favorite social networking media, share it with your friends and the content can be previewed from DropBox directly.