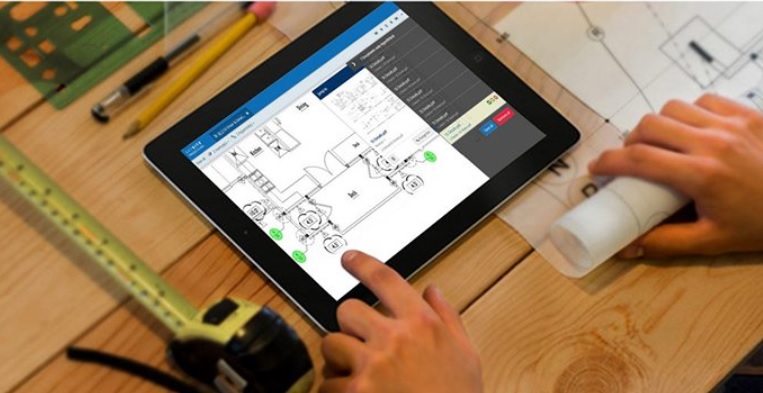 Paperwork is laborious. Paperwork is a hassle. Paperwork and construction seem unrelated. When we think of the construction industry, we think of designs and plans. Paperwork is the last thing that comes to the mind. However, documentation is an unavoidable part of the construction industry and is prevalent from ideation till completion of a construction project. It scares many but no one can run away from it.
Fortunately, the latest advancement in technology ensures online documentation with drawing document management software.
Check out the top 5 below:
Procore
Procore is construction drawing management software. It offers a central hub to bring applications, people and devices effortlessly. A unified platform helps to view vital data and power standard operations. This helps in gaining insight into taking data-driven decisions and predictions for the construction projects. Any type of project can be handled with university facilities, retail centers, apartment complexes, industrial plants, office buildings and much more.
How is it useful?
Procore helps in accessing all the vital information needed by the team, they can track it instantly with real-time updates. The software assists the team members to stay connected even when they are not.
Procore maintains a storehouse of documents. The software places RFIs, photos, punch lists, submittals all in a workable drawing to help any team member who wants to see it. Users of this drawing document management software can control their documents related to the project from any laptop, tablet, mobile device, or desktop with web access. The users can communicate on projects and study the documents including contracts, submittals, schedules, and drawings. Construction professionals can share as well as edit all the project-related data from the site while the facility pupil can track the progress of the project.
Many field communication such as drawing and document can be preserved.
SkySite
SkySite is a drawing document management platform designed for project management in the construction industry. It has two modules – InfoLink and ProjectLink. SkySite InfoLink assists businesses to organize, synchronize, aggregate and share all the information and documents as regards the performance, facilities, plans, operations, maintenance and much more. It is fairly priced for both small- and medium-sized businesses. However, a free trial is available for the user to learn about the features in advance.
SkySite ProjectLink is a cloud-based, mobile document and drawing management software which is designed with a centralized hub to store, mark up, organize, share, sync, and track all the project documents. It is perfect for construction, design, and closeout.
How is it useful?
SkySite Project ProjectLink updates the vital files to the desktops and tables of your team. This means they have everything latest. It ensures that you don't have to build using an outdated drawing anymore. The ProjectLink Module is well optimized for the handheld sets implying that you can access the latest document easily and quickly from anywhere, anytime.
SkySite InfoLink provides a platform for operating and maintaining facilities in the cloud. The module helps in having real-time notifications of all the vital updates in addition to the useful papers to digital conversion. It also helps users to retain documents for a fixed period considering business and operational needs, and the legal regulations.
Aconex
Aconex is cloud-hosted project management software for businesses working in the construction industry. The document and drawing management software is liked by businesses for the ability to streamline all the processes from the ideation to the final delivery and thus keep customers happy and content.
Aconex is a versatile and productive online tool that provides widespread solutions with control and insights into the projects participated by thousands of users. It is also where millions of documents are approved and processed and business decisions are taken. Aconex is a cloud and mobile platform to manage construction projects at the fingertips. It can save any file of any size and of any type.
How is it useful?
Aconex helps contractors to access information needed for coordination between consultants, project managers, subcontractors, and the clients. It helps in preparing detailed reports on progress and thus helps in taking vital business decisions. Users can enjoy faster turnaround with lesser chances of disputes by increasing the number of aspects of the project.  The increased visibility helps in identifying issues and managing the risks which can lead to increased cost and delays. Aconex provides organizations with a safe data storage.
With Aconex, document and drawing management software, a user can access the latest and accurate drawings without the need to search, wait or work on the wrong designs too anywhere, anytime. The drawings can be seen in your browser, there is no need for software for this one. A user can find any model or document quickly without using keywords like Google or metadata-based toils.
Sage 300
Sage 300 Construction is an online document and drawing management software that provides a complete solution to all the customers. It combines business at all levels to resolve construction and property management risks. As construction software in the cloud, it helps developers, contractors, and property managers to manage the life cycle of property efficiently.
How is it useful?
Sage 300 construction offers a correct, control over the project problems, besides the accounting and financial processes. The user has a much bigger control over the documents and a clean audit trail. Hence minimizes the risk involved in this kind of work. It has built-in inquiries, customizable reports, and robust add-ons, the user can manage by stating the information required by your organization, how to approach it when it is needed for taking a business decision to increase profits.  
Sage 300 Construction, drawing document management software, helps in connecting the whole team to the cloud. They can share every type of file: view, find and track anywhere, anytime. These include drawings, daily logs, RFIs, submittals, specifications, contracts, punch lists, meeting minutes and much more. The users can get 24/7 access to product documentation.
Projectmates
Projectmates is a cloud-based construction management system with document and drawing management software designed and developed to meet the needs of managers.
It offers the ability to refer and access the documents anytime, anywhere. With Projectmates, document and drawing management software, the customers can log in making use of a mobile device, desktop or a tablet to see the documents, accept any changes, approve emails and much more. The team can exchange any file such as CAD, PDF, video, spreadsheet, images.
How is it useful?
Projectmates provides the ability to archive or backup is beyond the traditional approach of developing backups to disks or drives by offering an HTML version of the dynamic which can then be downloaded into a zip file. It provides reporting. In this a multitude of practical applications and hundreds of enterprises and ad-hoc reports are available. The Global Dashboard feature helps in visualizing a large amount of data in a graphical form. It gives real-time snapshots. These can be comprehended easily and help in managing the project in a better way.  
Conclusion
Drawing and document management software helps in overcoming challenges faced while storing, tracking, and managing the documents. Making use of the right software ensures you do not lose money working on the wrong plans, track markups, capture photos, increase visibility (after all this is what the client wants) and so much more. Get one on board today!