No one can disagree the fact that despite of leaking out news on future gadgets is illegal, the maverick leaker @evleaks has been our most favorite. Any phone, tablet or gadget news leaks were taken to a new level of excitement by @evleaks and not only technical writers like us but common users and gadget freaks also awaited his leaks. Finally he announced his retirement on Twitter. His tweet is given below.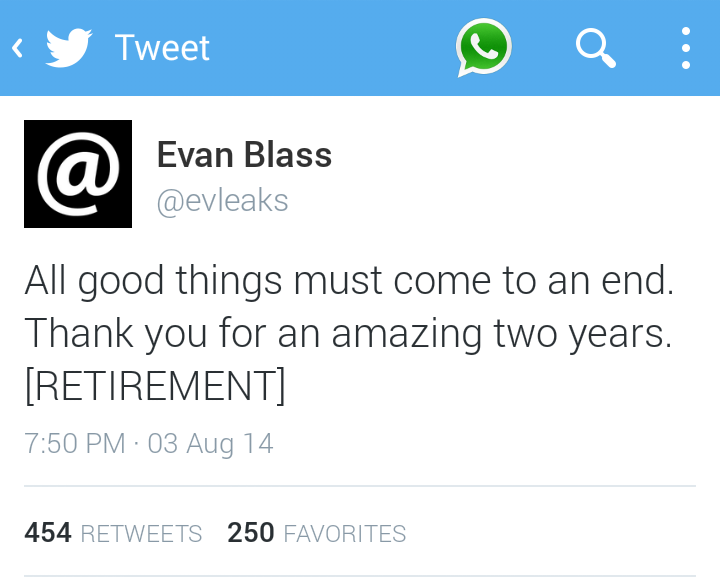 Evan Blass- the name behind @evleaks used to be a technical writer at Engadget, one of the most popular technical websites. Then he left Engadget and involved in the notorious game of leaking news on products that are scheduled to release in future. He has a website known as evleaks.at. He sells space for ads in his website. Evan Blass has more than 186k followers on Twitter
Within no time Twitter filled up with retweets of his posts. The comments reflect that he is too young to retire and his huge fan following badly wants him back. He started leaking technical news on gadgets since two years and made big companies like Apple, Microsoft, Samsung HTC, Sony, Nokia impatient with his audacity. Despite being a newbie he has been able to put forth maximum number of authentic leaks. His journey of two years have been spectacular.
We don't know why he took this sudden decision of quitting this game of releasing leaks but we definitely approached him to know. As soon as we get the news we'll reach you.