Samsung has been a savior of life! Strange, but true. Nokia has been known for making hardy handsets that never crack even after falling down several times. Now the Samsung owners can be proud as well because recently a Samsung Galaxy Mega saved a life. The incident occurred in China where a man escaped a mishap thanks to the Samsung Galaxy Mega in the chest pocket.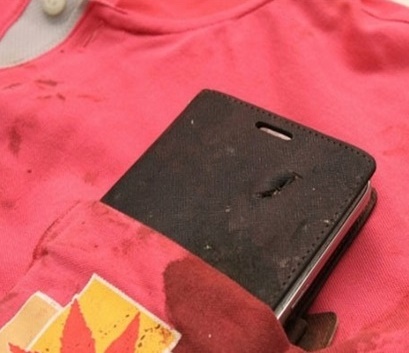 According to China's AppleDaily reports, the incident took place when two men encountered in the street and one of the two men dropped his wallet. The other picked it up and mocked him ans proposed to buy some beers instead of returning him. This escalated the heat of the situation rapidly and the man whose walley dropped, took out his gun. The altercation reached such a level that the second person attempted to attack with a sickle to which the man shoot the other one shot him. The bullet could not harm his chest because of the Galaxy Mega in his chest pocket.
The man is recovering now. He has probably learnt a life lesson but our hero of the story is definitely Samsung Galaxy Mega.