Have you ever wondered if there are ways to make your studying better? You don't have to squeeze yourself in an overcrowded library anymore. With the right gadgets, you can make your dorm room perfect for studying. If you're trying to figure out, what does gadget means? In simple terms, a gadget is an accessory or hardware device that does a specific function to make your life enjoyable.
We have done our research and come up with a list of useful gadgets for students to make your life in school or college easier. If you are searching for a practical tech to invest in, then these should be at the top of your list.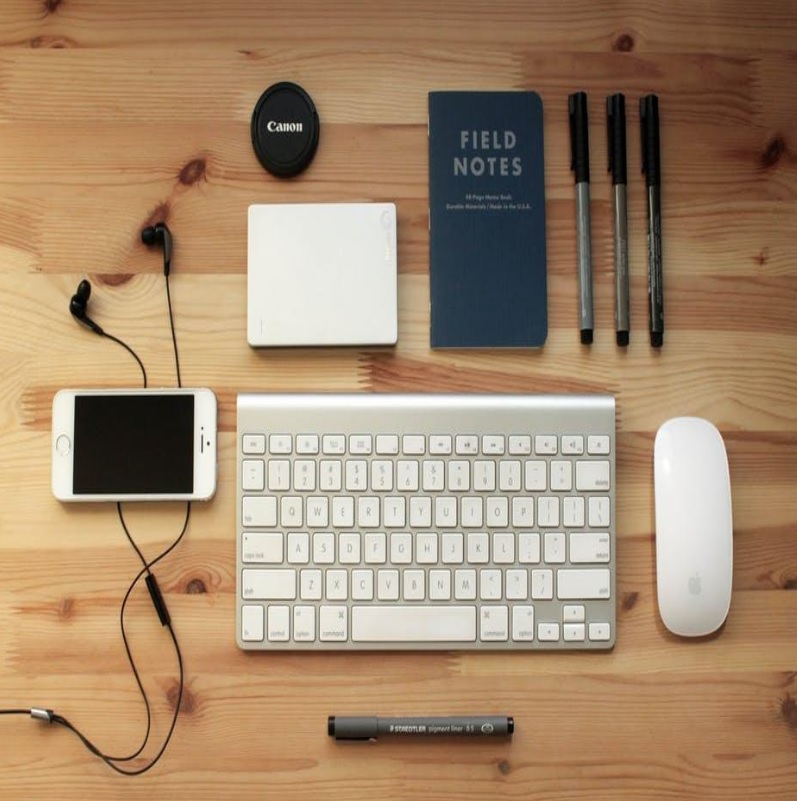 Note taking is a huge part of a student's life. Some students prefer notes in digital format while others stick to hand-written notes. Evernote combines both to create an interesting way of taking notes. You can draw on your smart notebook and scan using the Evernote app to capture the pages.  Your notes will be digitized and available on all your devices, and you can share your notes with other students from your laptop to their social media platforms like WhatsApp or others.
Bose cancelling headphones
Apart from the library, getting somewhere quiet to study might not be easy. Your roommate might be watching a movie, or there might be a party in the next room. Noise cancelling headphones are the best solution to help you study in your room in the midst of many distracting noises. Bose quiet comfort 3 is a great pair worth your consideration.
A smart Led desk lamp is one of the cool desk gadgets for any student. You need an LED lamp that will help reduce eye strain when you study. TaoTronics LED lamp allows you to adjust the lighting depending on your current mood. It has a charging pad that adjusts its charging temperature owing to its intelligent chip that makes your device charge faster. The lamp has low energy consumption, which is a great save for any student.
One of the best tips for anyone is to back up their data. No one wants to lose their project or dissertation because their laptop broke. You don't have to panic when your laptop malfunctions. If your laptop breaks before you finish your project, you can buy custom research paper as you take time to fix your laptop. Most college students use a 500GB hard drive, but you can invest in a bigger capacity depending on your needs.
A portable charger is one of the best gadgets you need to have. You do not have to worry about your phone running out of battery any more. You might have photos on your device that you need to access for a class presentation or notes you need to study. Whatever the situation might be, it is always a wise idea to have an extra charge when you need it. The Anker Power Core 20100 is a great choice. It has faster charging times and can charge a device3 times on its single charge.
Amazon Kindle Paper White
Buying an Amazon Kindle is a great investment if you are passionate about books. Reading books on Kindle helps improve your learning. You do not have to struggle with a heavy backpack when you can buy a portable Kindle. The Kindle Paper White has a 300ppi display which delivers crisp imagery. It is waterproof, has a backlighting and an 8GB storage capacity. You can read as many books as you want and utilize its' note taking feature as well.
Having a smartphone might make it seem redundant to purchase an alarm clock. Well, that is true if you are talking about the vintage alarm clock. Now we have cool science gadgets like Kello. It is a smart alarm that helps you sleep better and improve your sleeping pattern. Having a healthy sleeping pattern improves your memory retention and helps you study better. Kello helps you wake early by restricting the number of times you can hit the snooze button. It has an LED animation that adjusts its pace to help you fall asleep better. You can use its speaker to listen to your favorite podcasts or music.
You can rescue yourself from the long queues at the library to get your printing done, by buying your own printer. You will have the convenience of printing your work from the comfort of your own room. The HP Envy 4520 is a great balance of affordability and functionality. It is compatible with Chrome and iOS devices. It comes with an ink tracking feature that helps you plan your printing jobs beforehand.