Virtual Reality is common to every one today. Many companies are pouring a lot of money and resources into virtual reality technology. These companies fall broadly into three categories of involvement: hardware (that is, making headsets and input devices specific to VR), software (that is, producing software for interfacing with the hardware or for delivering content to users) and content creation (that is, producing content, whether interactive or passive, for consumption with VR hardware). Unfortunately though none has been able to provide with nice furnished app and most of the content being shown are simple demos and basic games. Even Samsung has their Gear VR headset in this portfolio but it currently has mainly demo material and no "killer app".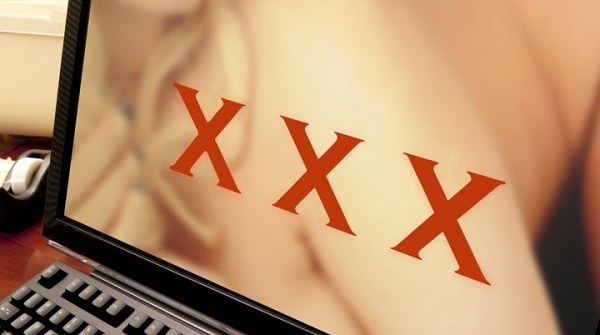 Gaming is an obvious virtual reality application as are virtual worlds but there are a whole host of uses for virtual reality – some of which are more challenging or unusual than others. Virtual reality is a very common theme in science fiction movies, where it is often used a way to turn the fantastical into something that seems totally real. TRON, for instance, was one of the first movies to use virtual reality as a plot element. The main characters were taken from reality and transported into a virtual world inside a computer. This is not 100% like the virtual reality we know today but the concept of another reality inside of a computer reminds the same.
So what will the breakout application for virtual reality be? There's a lot of excitement about virtual reality, but could the first breakout application be VR porn? At SXSW, it's thought that porn will become a multi-billion dollar application within a year. History bears this out. Everyone knows the story about porn choosing the winner in the VHS/Betamax battle. In the mid-90s, pornography embraced the Internet, and later on the industry was the first to take advantage of advanced features of DVDs. Using history as a predictor of the future, it only makes sense that porn will be the dominant application out of the gate.
Recently a discussion was help on "The Future of Porn Is 3D Virtual Reality "where a panel of Brian Shuster and Alec Helmy at SXSW discussed on how VR porn will be the first mainstream application for the new technology. Many portions of the discussion went into territory that seemed, frankly, unrealistic. For example, Shuster opined that within a few years, networked sex will not only become commonplace, but will have so many advantages over real-world sex that it won't exist as it does today.
So how will VR play role in Porn?? Virtual reality headsets will be combined with haptic feedback devices placed on private body parts to provide stimulation that can be controlled by a partner halfway across the world. Shuster discussed some of the hardware that's currently being developed, and emphasized the merger between Fleshlight and Kiiroo. The current device works over the Internet, but soon it will be merged with virtual reality to give a more immersive experience instead of using only a webcam. This may seem like its way off in the future, but it will supposedly be available within a year.
Financial prospect of this new portfolio was also discussed. Making a virtual avatar using motion capture shoots and body scans would relatively be easy and cost roughly $100,000, whereas doing so with real people is cost prohibitive, costing upwards of $20M. However Shuster elaborated that studies have been conducted that show the human brain sees avatars as "real" after only a few minutes and that using computer generated avatars will not be a deterrent from virtual reality porn's popularity.
Brian Shuster while discussion quoted an article from "The Guardian about sex in Japan", where roughly 50% of women between the ages of 16-24 polled were either not interested in, or were disgusted by sexual contact. However, Female readers will not be left out in the cold with this new technology. Although Shuster was under an NDA and not able to speak about specifics, he confirmed that Fleshlight has a device that women will enjoy in a virtual environment, however he was light on specifics.
So is porn really going to be the first killer app for virtual reality? Even if it happens so!, it's really difficult to believe in Shuster's other predictions like people preferring virtual sex to real. However it's easy to say that this will once again prove that the Internet is for porn!!