WHAT IS THE BEST PHOTOSHOP APP FOR ANDROID AND IOS?
What is the best Photoshop app to download for free in 2020 even if you have never photoshopped photos before? This is the most frequently asked question among users who are looking for the most efficient photo editing app for Android and iOS. Let's find out efficient photoshopping apps exactly for your photos and purposes.
1. Snapseed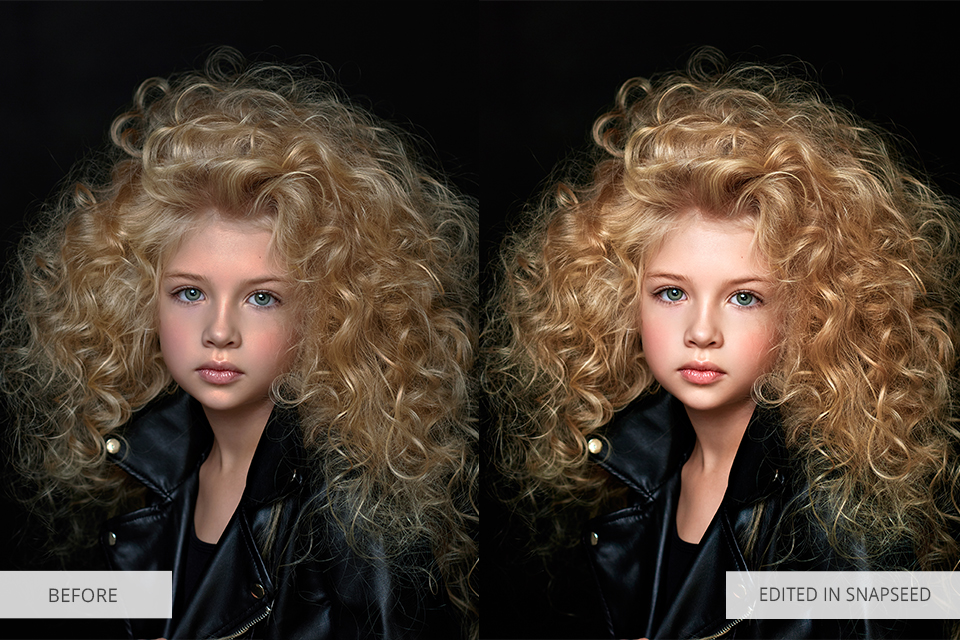 Available on iOS and Android | Free
Snapseed is a full-featured app developed by Google that includes a wide range of photo editing tools and user-friendly interface. Moreover, it comes with a variety of creative filters designed to improve your pictures. These filters are completely adjustable and you can even create your own ones from scratch.
Like other Photoshop apps, Snapseed has standard photo editing tools such as straighten and crop as well as the ability to add captures, frames, vignettes, etc. The Sharpening tool allows you to enhance the details without adding too much grain to a photo. If you want to change the depth of field in your pictures, you can use precision masking. This feature is especially popular among photographers, who need to create a blurry background and make the objects in the foreground stand out.
Also, Snapseed features a "Selective Adjust" tool which lets you adjust the saturation, contrast and brightness on a specific part of the image. Moreover, it saves the history of your changes, so you can alter previous edits at any time.
2. VSCO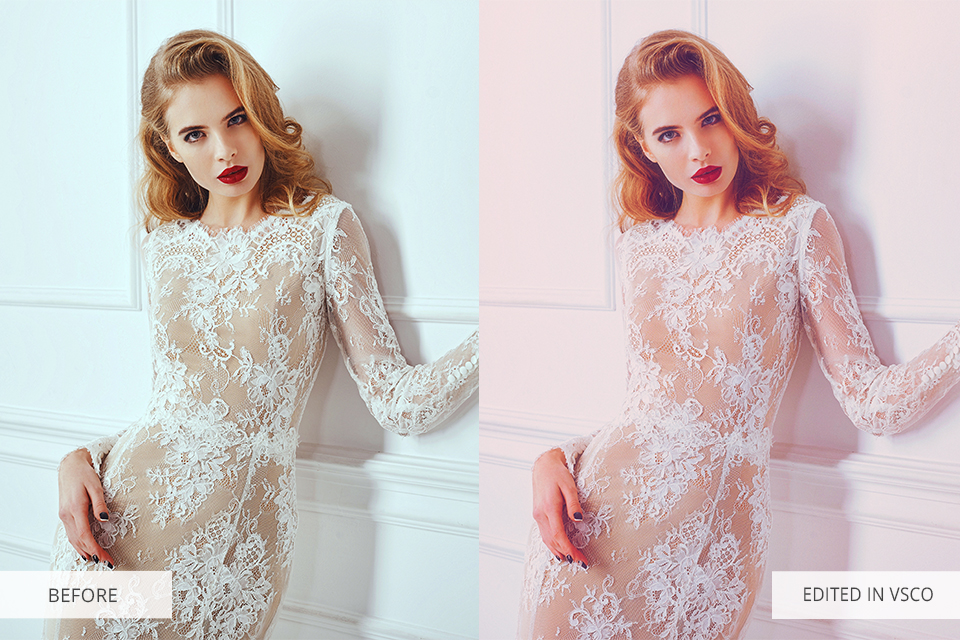 Available on iOS and Android | Free
This is probably the go-to app for Instagram bloggers. It is not only beginner-friendly but also free! Even if you are an inexperienced user, you will quickly figure out how to use it to achieve the necessary result. However, if you feel like VSCO doesn't suit your needs, you can check more filter apps, which offer extensive collections of color grading settings.
This photo editing app can impress you by the asset of first-class filters that emulate the effects produced by old film cameras. Unlike default Instagram presets, these soft and subtle filters add a special atmosphere to your pictures with natural look preserved. Just using a slider, you can adjust each effect according to your preferences.
With VSCO, it is easy to enhance contrast, exposure, temperature and skin tones. Also, you can use standard image editing features such as cropping, borders, vignettes and more.
3. Lightroom CC Mobile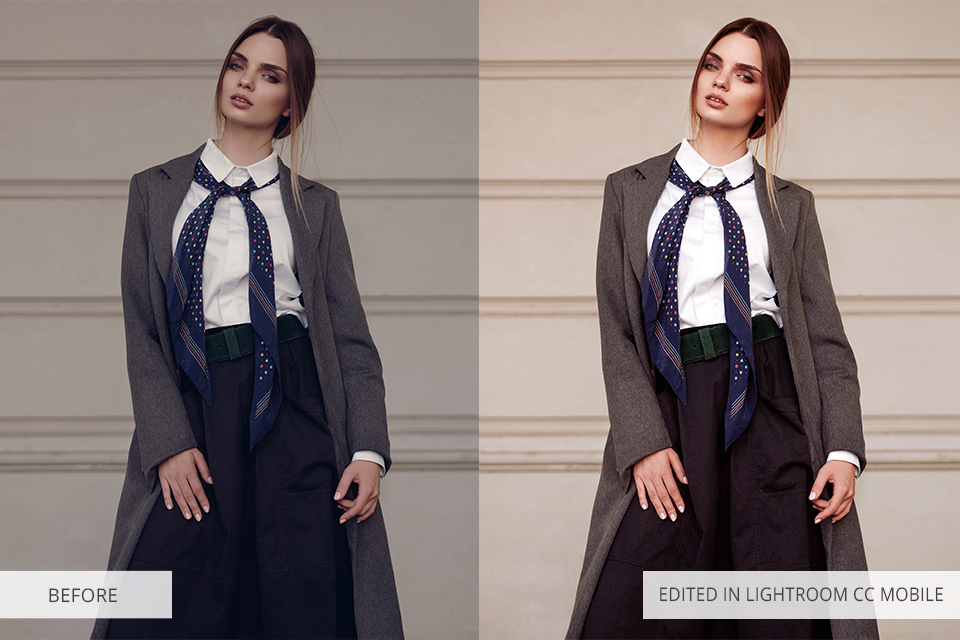 Available on iOS and Android | Free/$10 month
Being packed with numerous professional image color correction tools (curves, HSI, selective color correction), Lightroom CC Mobile works with RAW file formats and can be easily integrated with Adobe Creative Cloud.
This app includes an array of awesome features. One of them is batch editing, which allows you to apply the same preset to multiple pictures. The easiest way to enhance a composition or get rid of distracting items is to use the Healing Brush.
With Lightroom CC, you can use integrated presets or create your own effects and save them for future use. Moreover, it is possible to download filters from the desktop version of Lightroom and use them after changing a file format. Not many photo editing applications include such a handy feature.
The app has a built-in camera with Auto and Professional modes. You can use an Auto camera mode if you are going to shoot in natural light conditions. A Pro camera mode not only automatically highlights overexposed parts in the photo, but also allows you to adjust all the basic settings such as ISO, exposure and shutter speed. Moreover, you can switch between various filters to find the one that will work for your photos.
4. Photoshop Express
Available on iOS and Android | Free
Photoshop Express is a number-one choice for the majority of mobile photographers. Aside from working with numerous file formats, this Photoshop app can be integrated with Cloud storage and different Creative Cloud desktop applications.
Photoshop Express boasts an asset of editable filters and effects. Additionally, you can use basic image editing tools like red-eye removal, cropping, teeth whitening, the brush tool for skin enhancement and more.
The distinctive feature of Photoshop Express is an advanced Text tool. Moreover, it includes 100+ pre-installed fonts. You can adjust size, color, bold and italic type and create an effect of transparency similar to a watermark.  
5. Facetune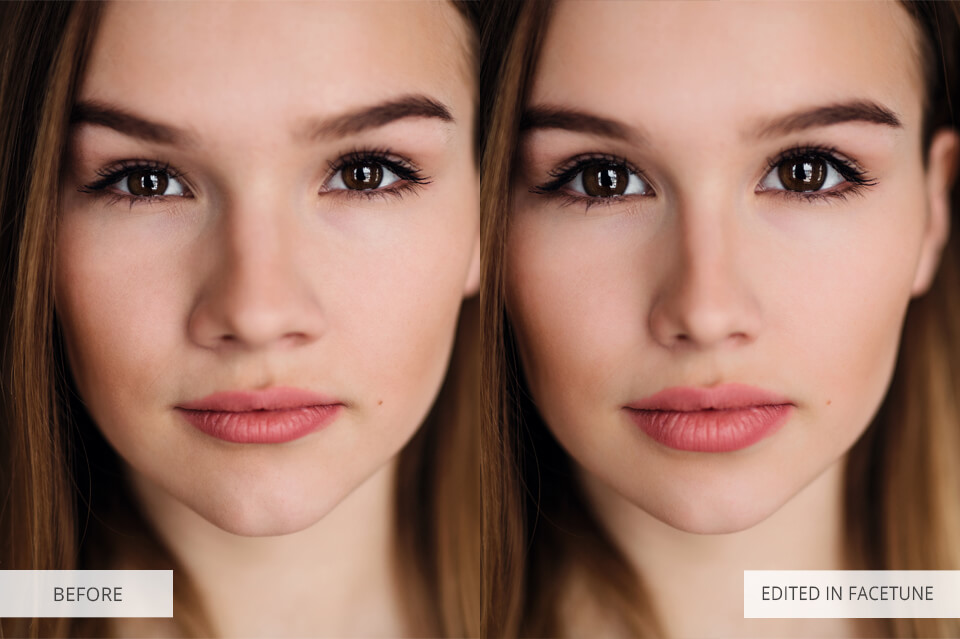 Available on iOS and Android | $3.99
Being user-friendly and feature-rich, Facetune is a great option for those, who are looking for the app to give their shots a unique feel in a quick way. Although there are more selfie apps available on the market, Facetune is one of the most popular options among users. 
With this app, you can do smoothing skin, whitening teeth, eliminating blemishes, adjusting facial features – this is only a glimpse of what Facetune offers its users.
You can easily replace the background of your photo using a variety of funny options. However, you should be careful when using Facetune in order not to overdo with effects. In case you get carried away, your photo turns out unnatural.
6. Afterlight 2
Available on iOS and Android | Free / $3 full version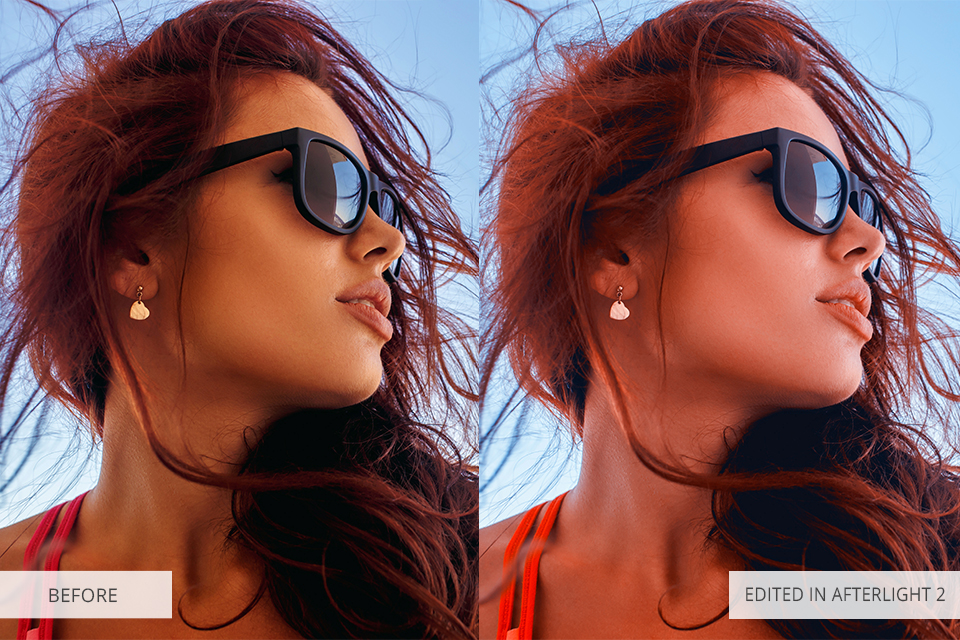 The developers claim that Afterlight 2 delivers the most powerful and feature-rich mobile image editing experience. Although it may be a bit exaggerated, it's not far from the truth.
Like other Photoshop apps, Afterlight includes all basic tools and features, including pre-installed filters, frames and local adjustments. Also, the application can work with RAW files on both Android and iOS. You can create your own filters and save them for future edits to give your pictures a unique touch.
Afterlight 2 offers even more interesting features to amaze users. Among them are 40+ filter patterns, unusual double-exposure effects and tools for customizing glare. Also, you can make the best use of a wide selection of photo color correction and cropping options.
7. Photo Collage
Available on iOS and Android | Free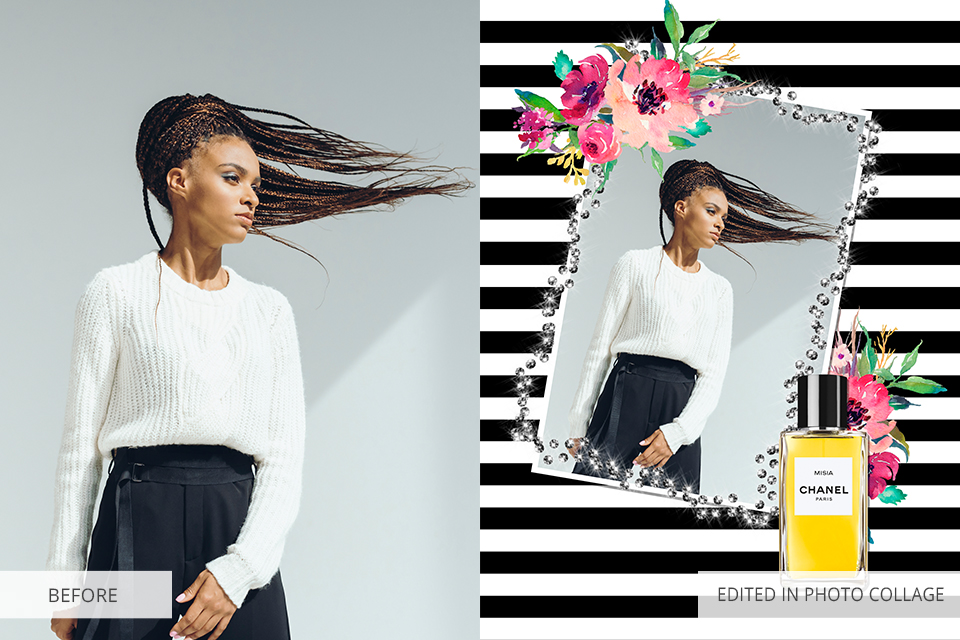 Every year there appear many free photo editing apps (like Photoshop Express) to create simple collages. However, Photo Collage stays a step ahead of its rivals.
This application comes with a variety of layouts, so it will be easy for you to find the most suitable one. Also, you can take advantage of different styles and appealing backgrounds. Moreover, it is possible to add captures to your images and adjust font, color and size of the text.
Photo Collage offers standard image editing tools, so there is no need to use multiple photo editors to create a top-notch collage.
8. Pixlr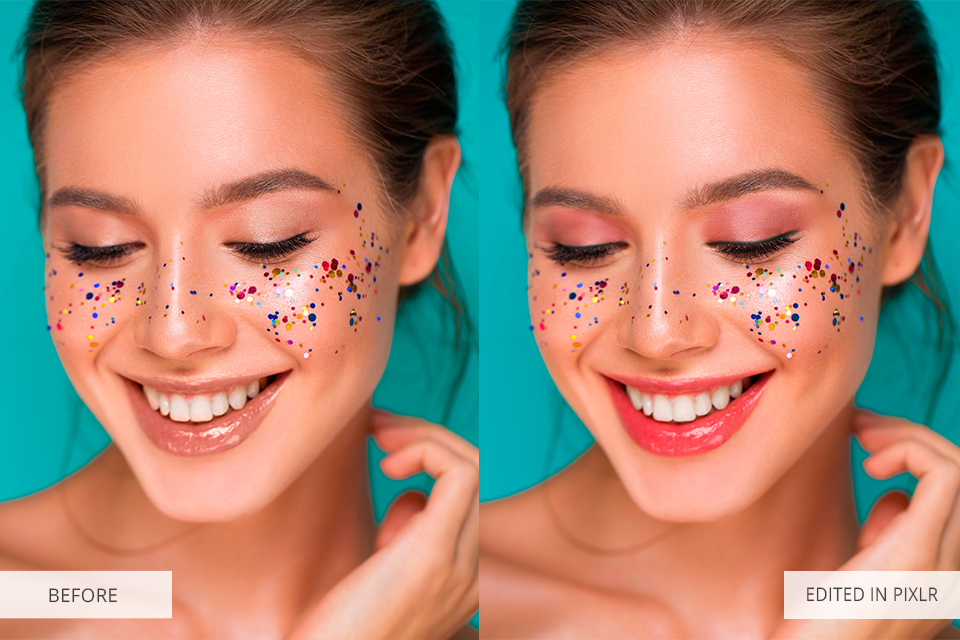 Available on iOS and Android | Free
Pixlr combines the functions of many Photoshop apps mentioned above. Moreover, it is possible to instantly share the results on Instagram. Users can create collages and use creative filters as well as interesting tools such as stickers and frames. Another great feature of Pixlr is the overlay and double exposure functions.
The application also includes traditional tools, such as smoothing, adjustments, auto-correction, sharpening and more. This is a very reliable application, including even brush editing features similar to Snapseed.
Once you finish editing your photo, you can use a number of options to export it. Another advantage of Pixlr is that it is possible to enhance photos right on your computer using their website.
9. Darkroom
Available on iOS | Free
Darkroom is an easy to use but still powerful app for iOS that supports RAW and HEIF file formats. The most standout feature of Darkroom is the integration with iCloud Photo Library. There is no need to manually import your photos. With iCloud Photos, you can access your content right from your iOS device.
Darkroom includes an array of tools that allow you to manage, edit and apply filters to your pictures. Eye correction tool, curves, teeth whitening, the ability to remove pimples and enhance skin tones make it one of the best Photoshopping apps for color grading.
Another upside of Darkroom is that you can create filters and customize them according to your needs. Apart from correcting the intensity of the filter, it is possible to adjust contrast, brightness, saturation, temperature, shadows, selection, grain, sharpness, vignette and hue.
10. Adobe Photoshop Fix
Available on iOS and Android | Free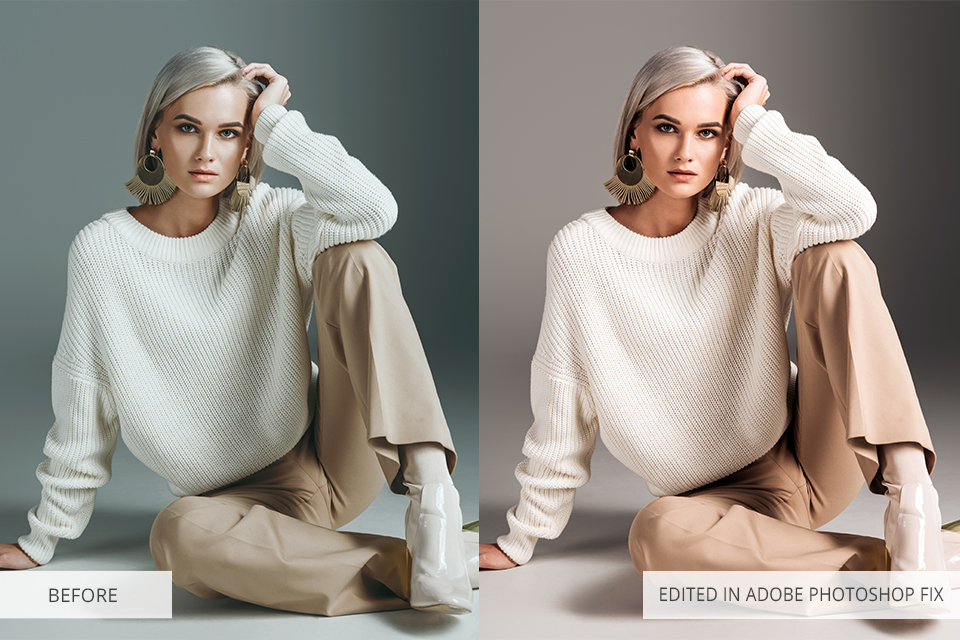 Adobe Photoshop Fix doesn't include any filters and effects. However, it is a perfect tool for eliminating unnecessary elements and enhancing the overall look of your photos.
This user-friendly and intuitive application helps you edit your portraits and make them more professional-looking. It includes all the basic features for performing amazing photo edits. You can adjust shadows, highlights, correct colors and more. The Liquify tool included in this Photoshop app is very helpful.
Once you import a photo, Adobe Photoshop Fix automatically detects the facial features of the subject. After that, you can change their size, position and shape. If you have a Creative Cloud subscription, you can export your edits right to Photoshop on your PC.
11. Lens Distortions
Available on iOS and Android | Free
Being popular for its first-class plug-ins and software for computers, Lens Distortions has also designed an amazing mobile app for both Android and iOS platforms. This product will certainly ramp up your mobile photo editing game.
Using this application, you can add sun glare, fog, raindrops, clouds, colored haze and even a worn-out filmstrip effect to your photos. Though you can't apply filters, you will definitely get fabulous and mysterious pictures.
You can download Lens Distortions on both Android and iOS for free and get 5 free filters. In case you want to explore the full potential of LD, you need to pay $3-$5.
12. Hypocam
Available on iOS and Android | Free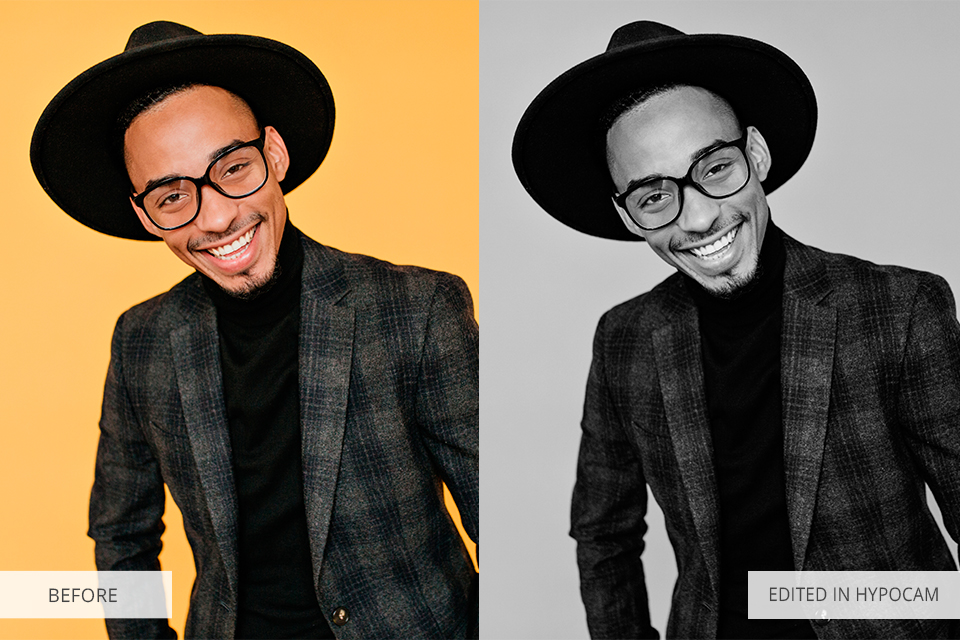 To improve B&W photos, you need to see the world in black and white and understand its enduring appeal. However, with Hypocam, you don't need to make much effort to produce awesome B&W pictures. It lets you convert your images into black and white while controlling the process with a live view.
This product offers a variety of creative tools designed specifically for monochrome photo art. Also, it includes interesting textures and even a built-in camera. If you want to get inspired by the works of other users, Hypocam offers a social media style news feed for you to find something special.
13. Enlight Photofox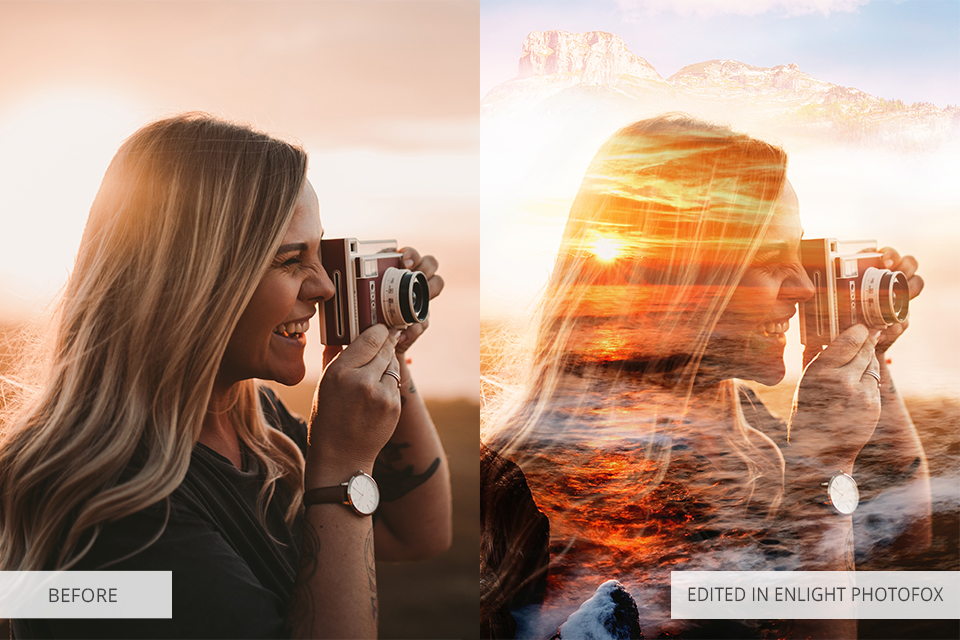 Available on iOS | Free
Enlight Photofox has a wide range of image editing tools, including the basic features such as exposure, tone and color correction. This app can work with RAW files.
Besides standard tools and filters, Enlight Photofox includes an array of creative effects. For example, you can convert your photo into a painting or add design objects.
Enlight Photofox supports masks and layers which makes it a great alternative to the desktop version of the Photoshop app. With Layers, you can merge multiple images while the Mask Tool will be useful to enhance colors or apply effects to the specific parts in the image. This allows you to completely control the photo editing process.
14. Fotor
Available on iOS and Android | Free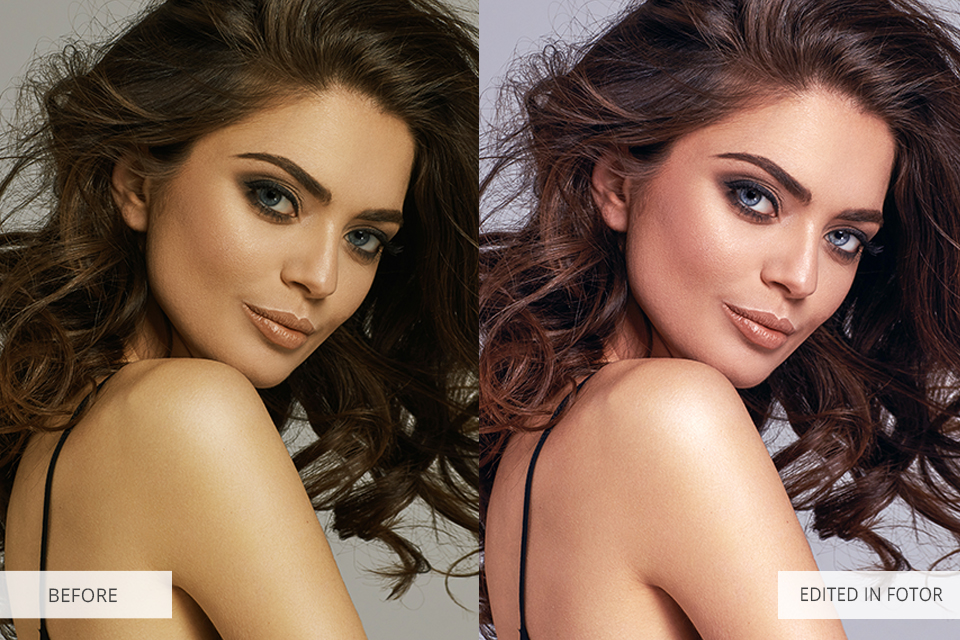 The free version of Fotor has plenty of advantages. You can edit RAW files, perform photo color correction, enhance white balance, etc. Also, it is possible to use a full-screen mode to focus entirely on photo editing.
With Fotor, you can blur the image background in a matter of seconds just by changing the focus point. This is a really handy tool that you can use only in Fotor or Lightroom paid version.
The application boasts numerous basic tools and 19 categories of effects, 12 of which are available free of charge. You can also enhance your pictures with 50+ overlays.
Although Fotor can open and edit RAW images, it is possible to save the resulting image only in JPEG, PNG, BMP and TIFF.
15. TouchRetouch
Available on iOS and Android | $1.99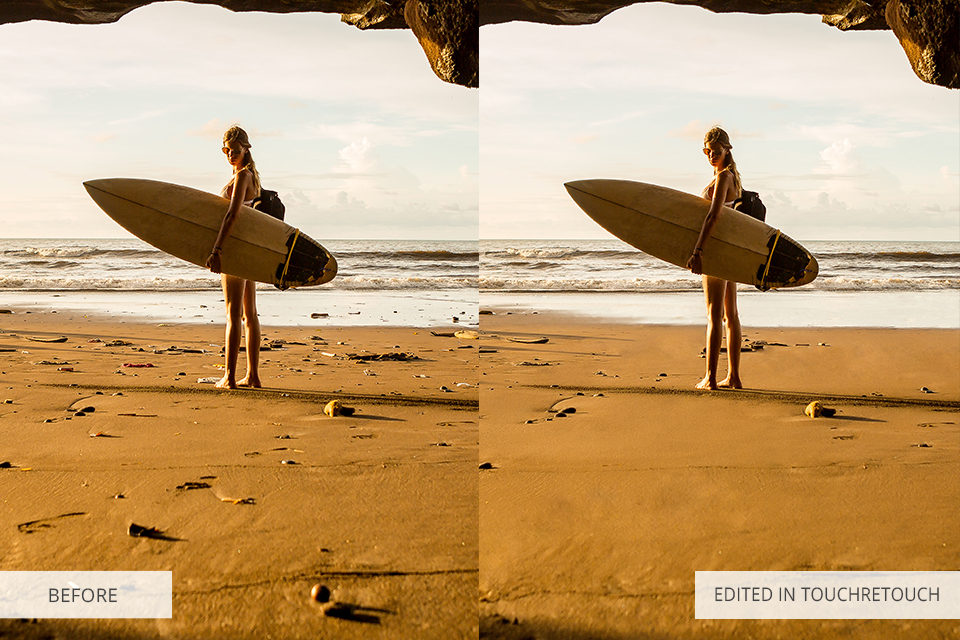 Would you like to remove a distracting element from your picture? TouchRetouch allows you to do it and even more.
This app will be useful if you need to get rid of such objects as telephone wires, power lines, posts, trash cans, etc. It is also possible to eliminate face imperfections, acne or even annoying photobombers.
Being rather easy to use, TouchRetouch helps you get rid of unnecessary elements in your photos just in one tap. Moreover, the app comes with useful tutorials that will show you how to use this product to the fullest.