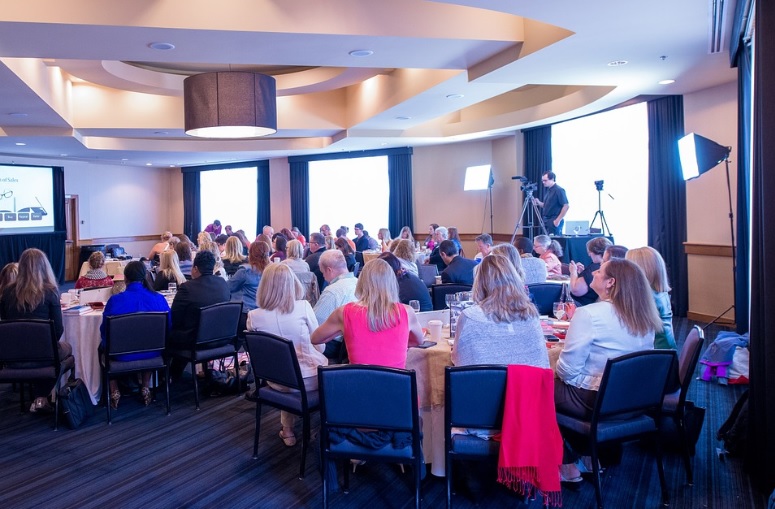 Company retreats have increasingly gone out of style in recent years. Whether it comes from the rising costs of doing business or simply focusing on other options for employees is anyone's guess, but the continued scarcity of these events is a cause for concern.

Company retreats have been one of the stables of constant employment—allowing employees to combine work and play in a unique setting and build lasting relationships with others in their organization.

Yet more and more often, companies look to the idea of the company retreat and find them redundant or unnecessary; not only depriving their employees of valuable experience but depriving the company of its ability to succeed and grow.

We strongly urge all companies to consider a company retreat for a myriad of reasons. Below are just a few of the reasons why we think that company retreats need to be recontextualized as vital for the long-term success of your company.
Company Retreats Promote Efficiency
Despite their reputation as a place to relax and have fun, one of the clear benefits of hosting a company retreat is the efficiency it provides to those who attend.

And the reason why? Employees are able to see the needs, personalities, and approach of their employees, and will be able to better understand with and work with them.

One of the most important parts of company retreats is the natural bonding that happens that cannot be planned, sanctioned, or bought. Since your company retreat will force your employees near one another for several days, they'll be able to see the best way of working with each person—often without ever really thinking about it.

Efficiency is also promoted at company retreats by the organized events and games put on by the venue or planners. Many of the recommended activities at company retreats are tailor-made to take concepts like interdependence and interpersonal communication and promote them in a roundabout way.

For example, anything from sports to puzzles and even improvisational comedy takes your employees and forces them into a position where their own success is tied to the success of others. On a personal level, this will expand far beyond the scope of your organized event and bleed into the office space—increasing efficacy.
Company Retreats Reinvigorate Employees
No matter how devoted your employees are to the success of the company or committed they may be to their jobs, they will need reinvigoration. And while maintaining proper work-life balance is one of the keys to their long-term success, taking a break from sitting at the desk but still keeping work in mind is one of the best ways you can reinvigorate employees.

And travel from the office doesn't have to be very far, either. Companies located close to the beach can often find retreat spaces that aren't any further than a day trip away. Likewise, companies in Manhattan can easily book a Hudson Valley Retreat that gives the respite from the urban jungle without running up costs.

In either case, your company's employees will be out of their comfort zones and break away from the consistent, scheduled mindset they may have gained from months or years of consistent work.

At the same time, employees may not always be able to take personal vacations, and providing one on the company dime is always going to be greatly appreciated.

So long as you balance work-based events with planned rest, relaxation, and fun, your employees may be more productive and ready to work than ever before—all while feeling as if they had just come back from a relaxing vacation. It's a win-win situation for the employee and the employer alike.
Company Retreats Train Employees for Success
Much like how employees may feel rested and relaxed from a retreat and more willing to work and be productive, employees can be trained and invigorated from a retreat without it ever feeling like work.

Provided you strike a solid balance in your scheduling, you'll be able to schedule training sessions with your employees and gain their full and undivided attention. Because of the relaxed and equalizing nature of a company retreat, you may be able to hold sessions that are more productive and more helpful than ever before.

Employees will be more susceptible to sharing their true feelings on projects, the overall direction of the company, and ways they feel as if the company can improve. It's important to take these suggestions and any criticisms given with grace—as the company needs to be on the table for discussion just as must as the productivity of the employees need to be.

In any case, holding these discussions and gaining the candid suggestions of each of your employees means your employees are training for future success without even realizing it. Employees will learn to be more open with each other and more honest about the approach the company may have on certain things.

Likewise, employees will be more willing and more able to help with a company that they know cares for them. Everyone rises to the top when all aspects of a company are focused on success, and a company retreat is a wondering training ground for cultivating that mentality.
Final Thoughts
Of course, these are just a few of the reasons why hosting a company retreat is an important aspect of conducting business. In a corporate culture increasingly focused on the redundancy of traditional workers and a focus towards a disposable workforce, showing your employees that you'll look out for them will do far more than reduce turnover.

Building relationships with your employees will show them that if they commit to your company, you'll commit right back to them.

This not only increases productivity, efficacy, and company success—but ensures that your company feels more like the team of caring individuals you may have envisioned when you created the business or came on board.

There is no suitable replacement or cheaper alternative to a well-hosted company retreat. These events will more than likely pay for themselves in increased business, so why not consider hosting one today?