Chinese company Xiaomi has recently launched the new smart television Mi TV 3, the latest among the Mi TV line up. The TV incorporates numerous exciting features but the price outdoes every other aspect. Mi TV 3 is priced at RBM 4999 (approximately $788 ) and sports the best of features- 60 inch 4K display, top class sound system, high color gamut, separated two parts for independent upgrade etc. Mi TV 3 has a humongous display of 60 inches combined with the slimmest body possible. The body of the TV is extremely thin, and only 11.6mm thick at its thinnest point whereas 36.7mm thick at the thickest point.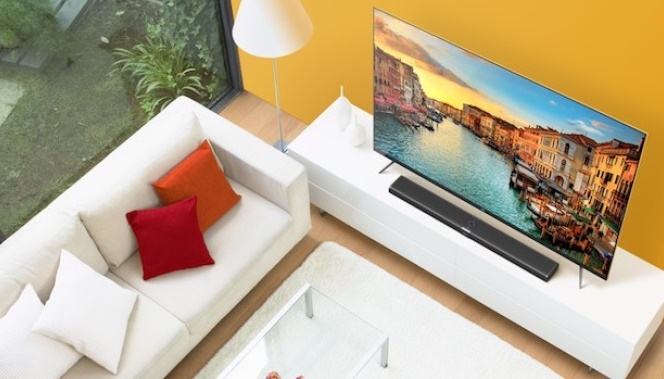 The TV can be separated into a TV Bar and a display board. According to Xiaomi, this has been done so that the device can be upgraded independently as and when desired. A metal aluminium shiny elegant look complements the slim body of Mi TV 3 perfectly. Other features include :
1. 3840 * 2160 true 4K resolution
2. 3D – not supported
3. Backlight – Mi / Radiant jointly developed Bottom side LED
4 Intelligent backlight – 8 partitions smart regulation
5 Dynamic backlight – support
Mi TV 3 sports an Mstar 6A928,Quad-core 1.4GHz Cortex-A17 processor with Mali-760 MP4, 4 + 4-core GPU. Internal storage specs include a RAM of 2GB,Three-channel DDR3 and 8 GB on board storage.
The device will have the following ports:
1. HDMI – HDMI 2.0 x 3
2. VGA – 1
3. AV – 1
4. Analog signals DTMB – 1
5. USB – USB 2.0 x 1,USB 3.0 x 1
6. SD slot – No
7. Ethernet -1
8. Audio Output -1,Support 2.5mm Line Out connection subwoofer
The TV will be ppwered by Android operating system.