The launch of Apple Watch is not far away and Apple is geared up with an entirely new concept of marketing the Apple Watch which is thought to be quite different than the conventional way of selling electronic gadgets. Previously we had seen that users while purchasing an iPhone came up to the Apple Store with a prior knowledge on the phone and selected a color of his choice. The customer did not have to think much because the available colors of any iPhone be maximum three. But this is not the same as in case of Apple Watch. News channel 9to5Mac has uncovered Apple's plan to launch the Apple Watch in an entirely new fashion.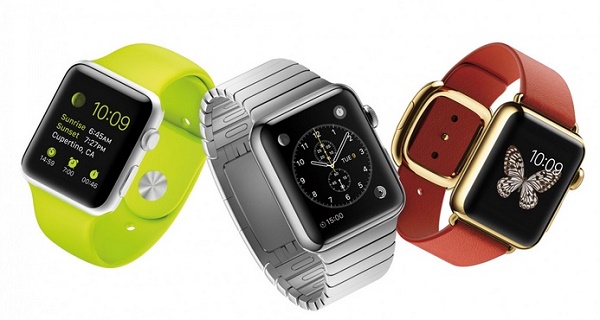 Since the models will be available in hundreds of flamboyant colors, customers are bound to be at a fix in selecting colors. Hence Apple is training its sales employees to interact with customers and suggest them Apple Watches based on their taste and choice. The sales are directed to be entirely customer specific and the suggestions will be made based on the customer's personality, choice of colors, existing ornaments used by her/him. Besides suggesting Apple Watch to customers, the employees will try to influence the customers to upgrade to new iPhones. Apple has kept the quality of the Apple Watch to such a grade that it would seamlessly match the life span of an iPhone.
Apple predicted different types of comments that customers will make, transcribed by 9to5Mac:
Looks good—"I love how it will coordinate with many of my outfits."
Functionality—"I love that I just have to raise my wrist to have the display turn on."
Good financial investment—"I think I can afford that."
Durability—"I'm sure I'll have this for years."
Ease of use—"That's so easy."
Versatility—"Wow, there's so many options for straps."
The Apple Watch will roll out in Apple Stores on 10th April 2015 and customers will be able to try them before make a final decision or purchase which will start from 24th April 2015. Apple Watch is coming in three types: Sport (starting at $349), Collection (starting at $549) and Edition (starting at $10,000).