The YotaPhone 2, which made its first appearance in 2014, took its predecessor to a new level with dual-screen e-ink/LCD to new heights. During the Indiegogo campaign that held in May, YotaPhone 2 promised its launch in the United States also. But the bad news is that owing to unavoidable circumstances, YotaPhone 2 is not coming to the United States after all.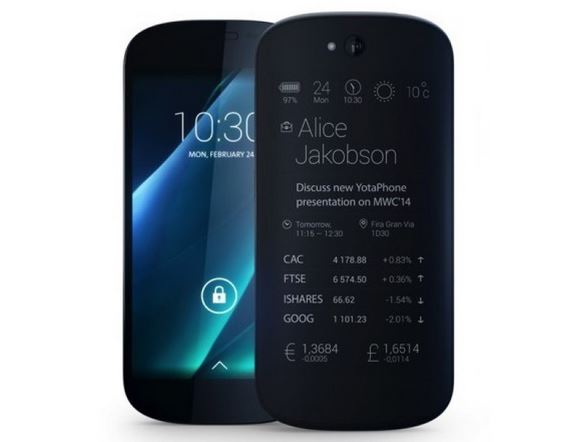 Many users have paid to support the YotaPhone 2. The company has provided to options for them. The first option allows them to receive an international version that will work in the US on T-Mobile and AT&T, but only at HSPA+ speeds. And the second option is that the funders can claim a refund, though YotaPhone. But the problem is still under consideration which means even if you are requesting for a refund, it's not gpinh to be sorted any sooner.
Till now YotaPhone 2 has gained a lot of attention and as many as 566 funders are supporting the device with an amount of $298,058. So it's clear that people are interested in YotaPhone 2. At such a time, this sudden decision to deprive US from having YotaPhone 2 is a sheer disappointment. We hope that the company revisits all the necessary steps to bring back the phone in the United States.