You must have definitely used YouTube, but Facebook Instant Videos? May be you are not really aware of Facebook Instant videos yet. In this article, we will talk about the YouTube videos and Facebook Instant Videos. Before going into the details, let me tell you why suddenly this comparison is arising in the first place. It's because Facebook is expanding its video streaming platform vigorously and entering into a healthy competition with the media streaming giant YouTube.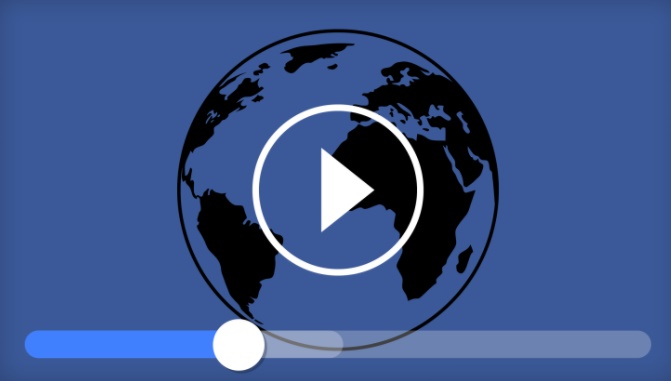 YouTube is a vast world of videos. A new competition with this giant is definitely a fearsome step. YouTube has millions and millions of videos and it ranges widely from phone reviews to makeup tutorials, from cooking to pet videos. The range is such diverse. In addition to that, YouTube has already launched Live videos feature like Facebook Live videos. Again, both the platforms have included the compatibility with 360° videos. YouTube also enables you to download videos offline so that you can watch them without internet at a later time. This means while you are on Wi-Fi, you can download the videos for Offline mode. Not every video gives you the permission to download for Offline mode. In that case, you have copious legal YouTube video and music downloaders. With the help of these YouTube video downloaders, you can download the videos at once and enjoy them later on without internet.
Now let's have a look at the upcoming Facebook Instant Videos. Facebook Instant Videos are a new feature which is still in the testing phase and its promises to provide you videos always ready to watch. You will no longer have to waste your data plan downloading the videos on your device. The feature, called the Instant Videos, is supposed to download various Facebook videos while a user is connected to Wi-Fi so that he or she is able to start playing the video immediately on the phone while on the application.
Not every video on Facebook will be an Instant video. To find out an Instant Video, look out for the videos with lightning bolt symbol along with it. You can watch these videos without Mobile Data. These videos will become automatically, ready to be played while you are on Wi-Fi, and you can watch the videos later on even without mobile data.
Instant Videos have several reasons for their existence. Facebook has been lately concerned with videos. Once there was a speculation that Facebook will be entered into tough competition with YouTube. We are not sure if the rumor pointed to Instant Videos. Facebook can potentially boost viewership and improve the viewing experience by having clips ready to go, without any loading time. This will definitely boost its video streaming platform. Downloading them on Wi-Fi also saves cellular data and might invite more users viewing on mobile, since people will know they don't exhaust their data plan.
As you can see from the comparison that Facebook is gradually gaining all those attributes that YouTube has and ameliorating its video streaming platform. But still, is it possible to compete with such a humongous video ecosystem like YouTube? What do you think?