Dating is probably the commonest way to find partners, friends and acquaintances. Who dowsn't want a companion for life? Yes, fortunately most of us. Cupid is a dating app where Christain singles can find partners for life. Even though the app doesn't present itself as a matrimonial application, but its ultimate motto is to let you find your soulmate. This application is only meant for Christian dating and is available for for iOS and Android. So Christian people who are single and ready to mingle can find their partners locally or across the globe.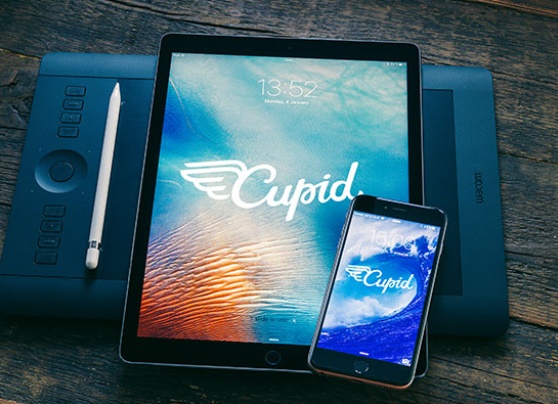 First, you have to register to the application and enter your location, age, preferences, and other important information about yourself. That's all you need to do. Next, you will get recommendations of friendship or relationship based on your profile match with another person. The concept is somehow similar to that of Tinder, excepting the fact that Cupid has religion constraint.
There are various types of subscriptions for Cupid. These are as follows:
Cupid Membership $18.99
Membership $21.99
Membership $44.99
Full Membership $9.99
Cupid Membership $38.99
Contact + VIP Upgrade $14.99
Contact for FREE Upgrade $9.99
Cupid Membership$59.99
Membership$69.99
Full Membership$19.99
One important thing to note here, the app is strictly for users above 17 years old. As the app contains mild nudity, intense matured relationships etc. So parents must keep an eye that their minor children are not getting indulged in the application. That said, once an adult gets accustomed with the application, he/she may search for suitable partners and then chat with them for developing their friendship.
The main features of the application are:
You can create your profile in Cupid for free. Free chat rooms are there which enables you to join and communicate with like minded people.
It supports personalized search for for free local personals. Users will get a plethora of users based on their preferences. Instant chat for fun along the way. Like-or-not button enabling you to tell a single if you like their photo or not.
As the app says,"If you're looking for love, the Cupid Dating app is for you! Looking for love through this app, you have access to all the features that the Cupid Dating site offers. Local dating can be complicated, as singles have to visit numerous places to find love. No more complications with the Cupid Dating site and app. This dating site makes local dating available wherever you are. You'll get real live dating, meet people online and an ocean of unforgettable emotions anytime and anywhere."
So wait no more being single. Delve into the beautiful adventure called love. Cupid dating app is here to find your ideal friend for life.