Where the internet is surrounded by all kinds of threats, having the best secure router is the need of the time. It is required to secure your home network and all of your computers, gaming consoles, smartphones, and IoT devices from hackers, malware, and other online threats.
Since many home devices are connected to a variety of devices, depending on only anti-malware and anti-virus software on your PCs is not enough.
Here's a collection of the best secure routers that will keep your home network safe from intruders, viruses, and malware.
Asus AX6000 RT-AX88U Router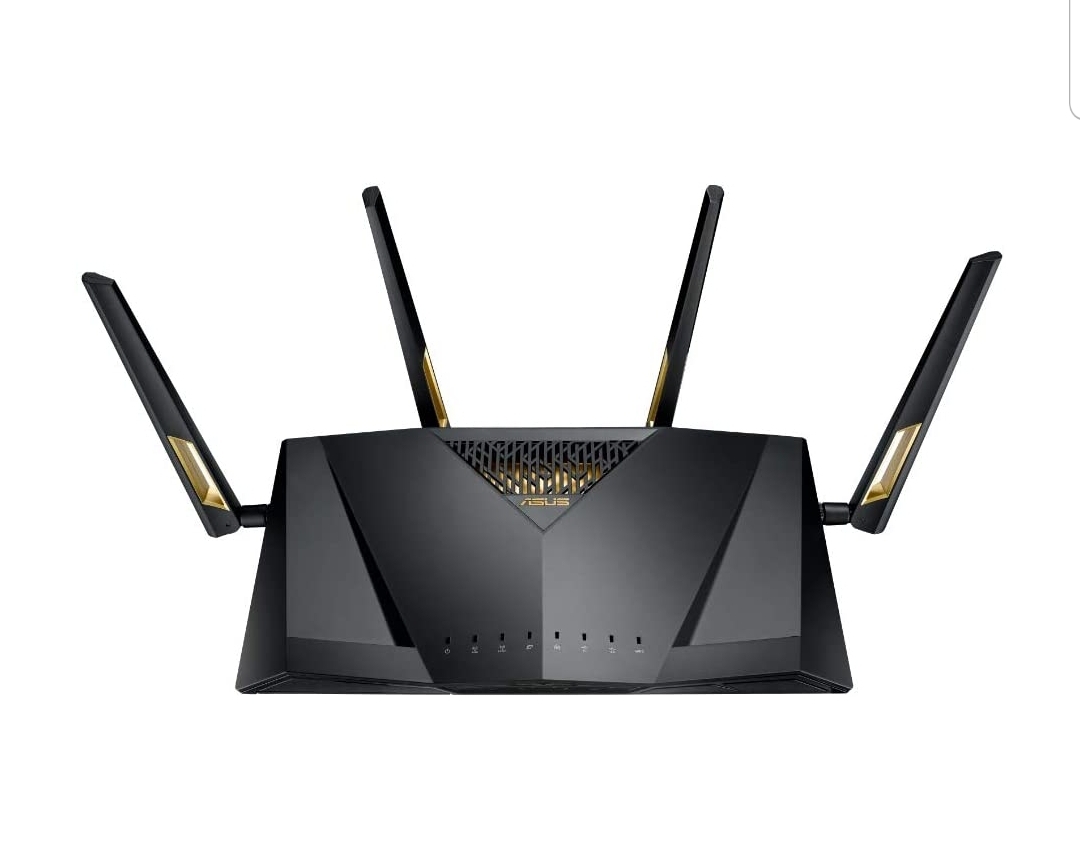 It is one of the best single-unit Wi-Fi routers available right now in general. Additionally, it has Asus' strong focus on security features which makes it the best secure router. It offers the latest Wi-Fi 6 802.11ax technology that provides up to 6Gbps of bandwidth to your devices. It also offers improved range and reliability for multiple devices on your network.
It has excellent performance that enough saves you from needing to add an additional network hub or switch. The security features in this router have not been compromised in any way and rather enhanced. All of this comes with no extra fees for security.
The router might come as a little too pricey, yet worth the price.
Eero Pro Mesh Wi-Fi System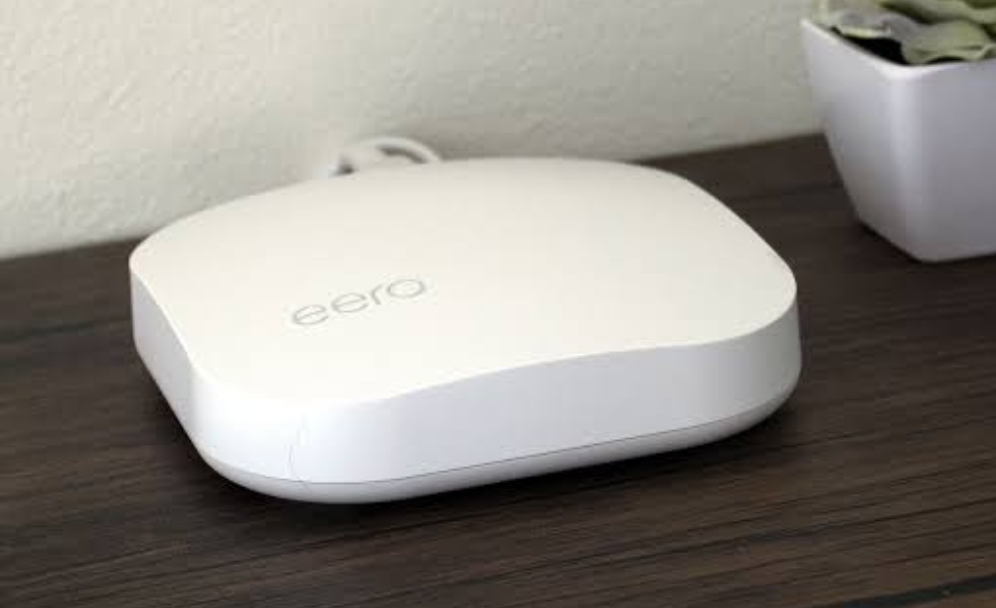 This router is pricier than any traditional black router but justifies the price. It is easy to set up and hence is the first reason to get it. All of the configs can be handled through a mobile iOS or Android app that requires zero knowledge of routers and networking. It features a tri-band Wi-Fi, with a single 2.4GHz and dual 5GHz bands (5.2GHz and 5.8GHz, respectively) plus MU-MIMO to ensure speed. This device gives you Real-time content filtering & malware protection.
The drawbacks to it are the single ethernet port along with the fee paid for Content filtering in terms of a monthly subscription.
Synology RT2600ac Dual-Band Gigabit Wi-Fi router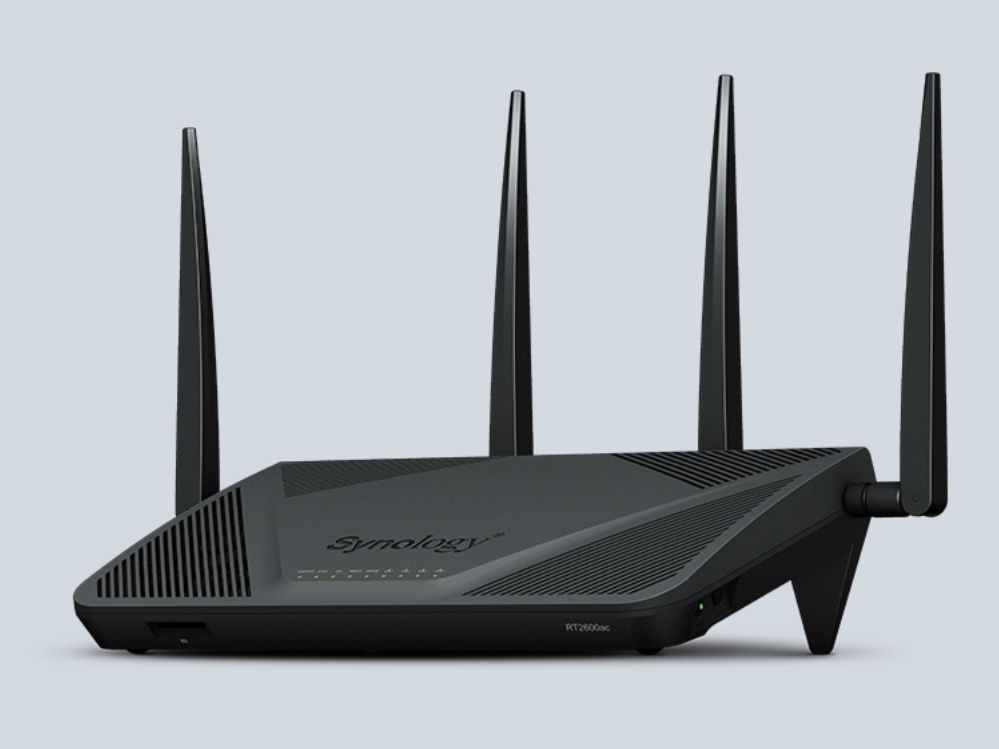 With this router, the security is apt for both homes and small businesses.
This router offers four 802.11ac antennas for extending the signal range and speed up to 2.53Gbps (1,733Mbps 5GHz, 800Mbps 2.4GHz). Who does not want a router that provides long-range as well as excellent speeds? The setup is super easy and quick and you can manage the same from both Windows and Mac. This router can double as network storage when paired with an external hard disk drive. The prevention is kept in mind to have you away from potential attacks.
Asus ROG Rapture GT-AX11000 Wi-Fi 6 Router
This router is a powerful gaming router that provides an outstanding reputation for security, making it the best of both worlds. This does not affect your gaming in any way and at the same time provides you ample security. The Wi-Fi 6 802.11ax technology with up to 10Gbps of throughput for all of your Wi-Fi devices is all you can ask for. The 1.8GHz quad-core CPU allows easy monitoring of security. It offers great coverage and fast Wi-Fi speeds and also allows you to expand your network.
Linksys WRT3200ACM Tri-Stream Gigabit Wi-Fi Router
It is the best open-source router available. It doubles the bandwidth to maintain speed better than most dual-band routers. The MU-MIMO feature helps each device stay connected to the network at the fastest possible speed without the interference of other devices. The fact that this open-source and peer-reviewed extensively by security experts, it makes free of vulnerabilities that hackers can exploit.
Netgear Nighthawk RAX200 AX11000 12-Stream Wi-Fi 6 Router
This router belongs to the future and is worth every penny. It includes the latest Wi-Fi 6 protocols that will offer wireless speeds in excess of 1Gbps. Additionally, it lets devices obtain maximum speed with simultaneous streams. It supports maximum coverage due to the beamforming antennas like, but better than other routers. The triband WiFi offers 5Ghz channels and MU-MIMO support, 4.8Ghz bandwidth to avoid any kind of network congestion.
It has many robust security features, that not only protect your wireless network from snooping but also feature improvements that make it easier to add new ones. It also protects your network from outside intruders.
Gryphon Tower Mesh Wi-Fi Security Router
The Mesh Tri-Band Wi-Fi technology feature of this router provides maximum coverage. This is also possible due to the support of a single 2.4GHz and a pair of 5GHz channels. It has built-in malware and parental control that is easy to configure just from your smartphone. Parental controls are free but for malware protection after the first year of installation. It is a bit too pricey anyhow and at the same time lacks some advanced configuration settings. But there are so many more ways to handle the latest threats, and even protects your internal IoT devices by scanning them for vulnerabilities.
Asus RT-N12 N300 Wi-Fi Router
This particular router is a cheap and wonderful choice. It has a little disadvantage but gets the job done. It does not hold any advanced features, but for the price, it is doing everything you need. This router acts as a repeater as well and supports only a single-band 2.4GHz network. This is the best for a single floor only. The basic PPTP VPN support lets you securely connect to your network even when you are outside. It has multiple SSIDs, which means you can separate it as per the users in your home.
Netgear Nighthawk R7000 Smart Wi-Fi Router
Netgear's Nighthawk AC1900 Wi-Fi router is great for its solid performance without a huge amount. The built-in features prioritize bandwidth by determining which real-time application requires the most signal. This ensures optimal performance for online services. The setup is also super easy. It has a good security feature that enables parental controls and web filtering levels.
Linksys EA6900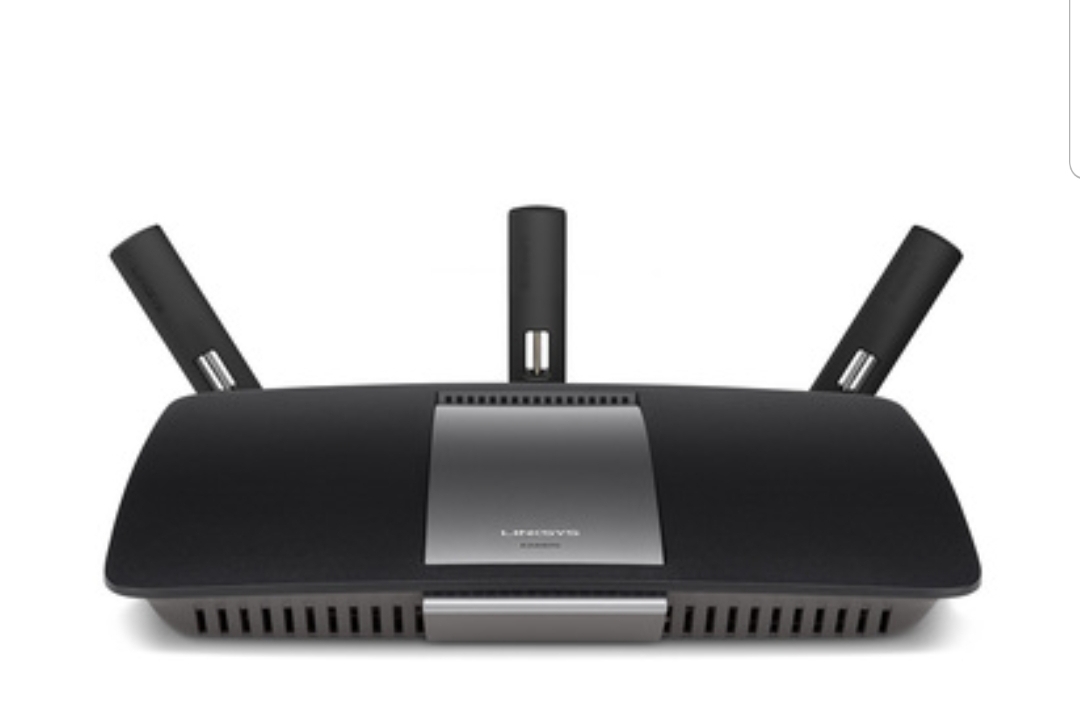 This router offers the easiest setups along with a pre-configured network. And all of this comes at a budget-friendly price. It features a 600Mbps performance on the 2.4GHz band and 1,300Mbps on the 5GHz band, the dual-band output, and beamforming technology. The guest access feature helps maintain network security by limiting users as per the job. It also provides the feature to set up parent controls, prioritize connected devices, and send guests Wi-Fi passwords via text or email. Additionally, the SPI and NAT firewalls keep your network secure.
In this article, you got exposure to some features of the potential best-secured routers. You can choose the best as per your requirement, and your budget.