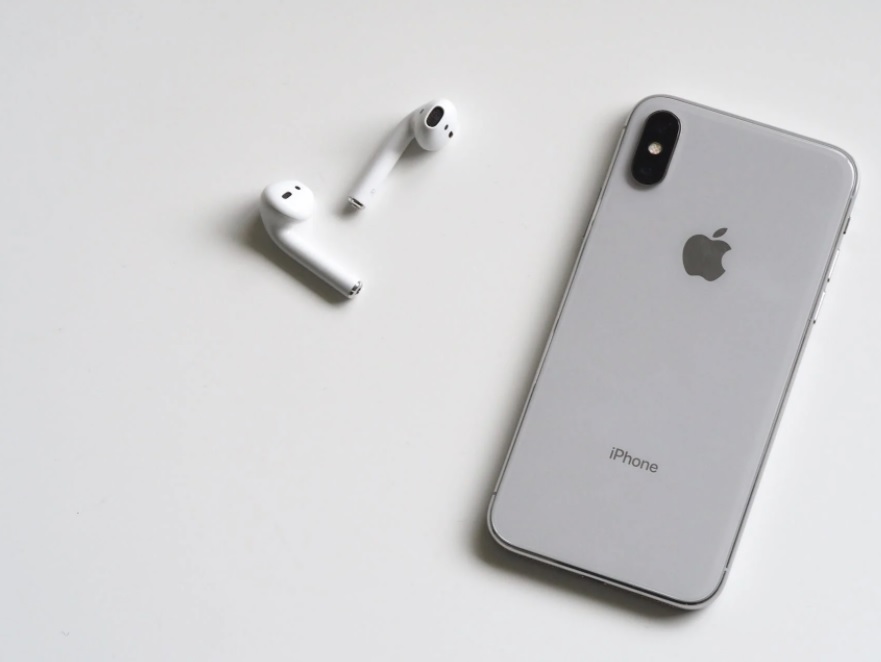 There are so many features on the iPhone that even a person who is always glued to the phone might not be aware of. There are a lot of hidden and lesser-known features that would help you make the best of your iPhone.
Aren't you excited to work it out for your phone? Let us see those special features in this article.
See a map of everywhere you've been
Your phone keeps tracking you all the while, i.e, it has a hidden map that keeps the information about your whereabouts. You can find this in your settings. Go to Privacy Settings and then go ahead to Location Services, followed by System Services. There you will find Frequent Locations. You will have to click on any of the listed locations that would show you dates and approximate timestamps.
Respond to texts without unlocking your phone
It is really something we all wish for, ain't it? There are times when you just have to send a single word reply. But for that, you take all the pain of lock/unlock. There is a solution to it and is pretty simple. You just have to swipe left and hit "Reply" to type your response.
Turn the keyboard into a trackpad
This is another feature you can get access to in an extremely easy manner. You have to press down and hold anywhere on the keyboard while you are typing on your iPhone. This activates the trackpad and kets you move freely around your text and all letters disappear. This makes your editing or modifying simple and easier.
Cunningly get away without responding to the never-ending group text conversations
Group texting is fun; not always. To escape the group conversations and get away from the overburdening of texts, you have to tap "Details", scroll down to find " Leave This Conversation" and your work is done.
Drop the apps down so they're easier to scroll
If the phone is not handy enough for you and makes scrolling difficult, you can definitely try out this feature. You can comfortably access the upper row apps on the home screen by double-tapping the Home button to bump the top rows down about halfway.
Set your audio and video messages to self-destruct
No one wants those tons of audio or video messages to accumulate in their systems. You can manage the same to disappear in two minutes after you have watched or listened to them. Go to message settings and scroll down to find your option.
Automatically respond to calls you can't take with a text
When you are in the middle of something and cannot take a call, you can shoot a message instead of taking the call. For that, decline the call and hit the "Message" button above the "Slide to Answer" notification. You will find some default messages to send or you can also add a customized one.
Use Spotlight search to get quick answers
When you do not want to use the calculator or have to do some math where the calculator cannot help you, you can do that by typing your query in plain English in the Spotlight search field (you will find the same at the top of the screen when you swipe right from the home screen).
Delete numbers in the calculator
Your calculator has no option to use backspace in case you hit the wrong button. To get help with this, you can swipe left or right in the display to delete your last-typed entry instead of starting again.
Make sure your framed art looks great on any wall
Your iPhone features its own built-in level and thus keep you off of needing a full toolbox to hang your pictures. You do the same by opening the Compass app and swiping left.
Switch the orientation when shooting panoramas
If you are shooting a panoramic shot but would like to capture the scene from left to right, rather than the default right to left, you can easily do that. Just tap the arrow that tracks your stability and it will automatically switch sides.
Set up a digital medical bracelet
You can set so many things in the emergency section of your lock screen that would help you in the time of need. Go to the Health app and fill out your details, so that if you are ever found unresponsive along with your phone, you can get the proper help.
Speed things up by clearing individual app caches
Too many Apple apps cab cause your phone to go crazy. If you notice any such behavior, it's time to remove the cache. you can do that for any of the apps by tapping any single tab at the bottom of its launch screen 10 times in a row.
Take a photo while simultaneously shooting a video
When you are shooting something full-fledged but also notice a killing static shot can be taken you can easily do that with your iPhone. just tap the small white shutter button near the button you pressed to record the video and the camera will shoot and save a photo without letting it skip a beat.
Relaunch recently closed tabs
If you happen to accidentally close your tabs and want to get them back, You can long-press the "+" at the bottom of the "New Window" view in Safari.
Search for specific words in an article
To find any specific word, or name in Safari search head up to the URL field, and type in the world to view an instance or all of the mentions. You will find suggested Google searches or recently visited pages at the bottom of the dropdown and click "On this page," to highlight any matches in yellow.
Jump back to the top of a page
If you have gone a long way while looking through a Wikipedia article or in Safari and do not want to scroll to the top like crazy, an easy tap of the clock at the top jumps back up to the top. The same trick can be used with text messages.
Revisit your email inbox without leaving the current message
Well, this is something we all need or want. Tap and slide the email subject downwards till it locks to the bottom of the screen. This frees you up to go back and read other messages. When you are done with whatever work you were doing just tap the subject once again and the message will pop open.
So, these were some amazing tricks you can definitely try on your iPhone. Try these existing features on your iPhone to make your life easier.