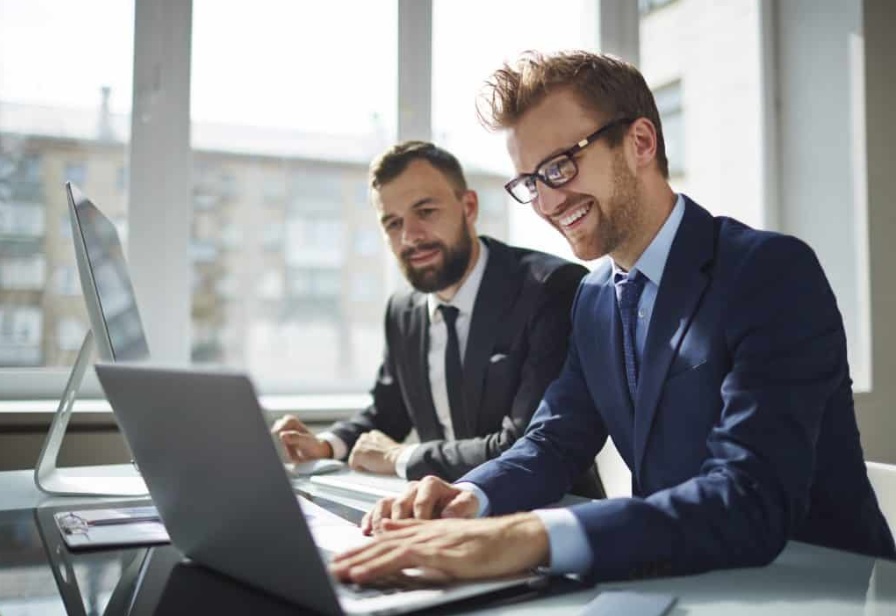 Nowadays, a huge part of business takes place online — almost every more prominent company employs several digital marketing specialists, IT project managers, or online content writers. Along with the development of technology often goes the need to delegate more chores within the company and, as a natural consequence, to employ new people. However, the costs of employment may be elevated and not always well-suited to the actual needs — it would be useless to sign a full-time contract with someone whose help is necessary only for 20 hours a week. That's why external services become common, especially in the branches requiring loads of well-trained specialists.
One of these is, without a shadow of a doubt – the field of IT. IT experts are in high demand, but their work is more and more often performed in the form of the external managed IT services. This means working remotely and offering constant, immediate technical support for a company that pays a regular monthly fee. The actions taken by the IT team include, for example monitoring IT workstations, providing system security, helpdesk services, and general network administration. This kind of approach seems to be far more holistic and complex than in the case of outsourcing. That's why these services are broadly available. For example, in the United States, almost every big city, such as Washington, New York, or Los Angeles, has a wide range of available IT managed services. However, this way of management has also developed in Europe. For what reasons do companies choose managed IT services, and what are the possible benefits?

Outsourcing managed IT services allow companies to cut IT department costs and get a more professional approach to their daily tasks and issues. Managed IT services include monitoring, maintenance, reporting, and more. Third-party providers allow you to pay only for the services that your company is using. Most managed IT providers offer 24/7 support and not only maintain security but also improve it.
1. The low-cost and predictable service
One of the most convincing benefits of IT managed services are its predictable costs.
A company usually has to pay a fixed monthly fee for IT help, which doesn't depend on the amount of work that's needed. This is a reasonably convenient solution, as it helps to calculate the budget and minimises the effort and expenses within the company. Many businesses take up this kind of solution because of its reliability – regular cooperation builds a strong relationship with the brand and guarantees the safety of the partnership.
2. In-company IT development
Because of the reduced range of IT administration responsibilities, the in-company IT specialists can broaden their horizons and involve in other projects that are more important than helpdesk and daily support. They can master programming skills or indulge in business analysis, which are also extremely important for the company's data management and business strategy planning. Delegating IT tasks is a great occasion to focus on your core business, its current problems, and development.
3. Efficiency and security
If a company decides to choose IT managed services, they can be sure that sensitive data it 100% safe. Although it may seem dangerous to share the most essential information outside the company, the managed service can guarantee its safety. Why? It becomes the only administrator of the data, so the probability of an uncontrollable leak is minor. The service is also efficient — because IT administration and support are usually the only tasks of the service managers, their completion is careful and professional. The specialists are not distracted by other chores and tasks so that they can give you a maximum of attention.
4. Fewer system breakdowns
Companies know that outsourcing their system administration to external IT specialists means also minimising the risk of system breakdowns. As the IT tools are constantly monitored, the chance of a significant system failure becomes relatively low. Additionally, if problems do occur, the time of the repair is much faster than it would be within the company since the IT helpdesk workers are susceptible to any error or anomaly.

The reasons why contemporary businesses decide to use IT managed services may vary. For some of them, increased efficiency is the main factor, and others emphasize establishing a friendly, reliable relationship with the managers. Another benefit concerns a chance to make progress in other fields for the in-company specialists. Finally, the IT services provide the necessary safety and minimise the system breakdown risk. All in all, it wouldn't be far-fetched to say that using this type of technical support is the future of business. Don't hesitate then — try to find a local support team for your company and discuss your perfect administration plan with them — your budget, co-workers, and employees with be grateful.