The internet offers the opportunity to study anytime and from anywhere. This is a phenomenon that will greatly benefit pre-college students who wish to acquire extra skills to boost their main college qualifications or assist them in earning while still in college. Paperwritingpros.com provides professional assistance with admission essays and other homework exercises to boost your performance in school.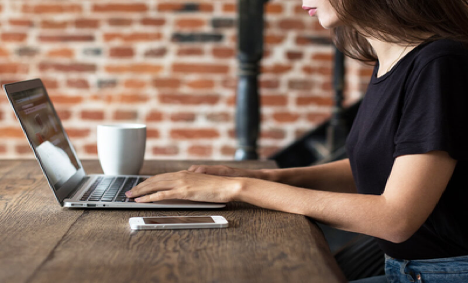 A pre-college course should not be taken for the sake of it. It must enhance your employability or make it easier to pursue the course you will be taking once college opens. It should also be an area you are passionate about so that it does not appear like you are just wasting time. Here are some of the courses you should consider for your pre-college session.
Coding
Technology is taking over the world. All professions today require employees to understand how systems work and assist in improving these systems. Learning a bit of coding makes it easier to understand and perform better in your work environment.
Coding has been simplified with the availability of tutorials and videos online. The internet also has templates that will help you to deliver on a project faster. It means that you are not required to take a lot of time studying or working on projects. You will also be armed with one of the most lucrative skills the world will require in the near future.
Accounting
The aim of every student is to become wealthy, working in a particular career, or as an entrepreneur. Knowledge of accounting will help you in managing your finances and, therefore, building wealth. Universities, colleges, and professional bodies around the world are offering advanced accounting courses for students at different levels. These courses also come with a certificate the will enhance your employability.
Knowledge of accounting principles helps you to become a more responsive and responsible manager. It will help in financial management when you become an entrepreneur. You will not be entire hopeless or dependent on other people for your accounting needs as an entrepreneur. This is also a universal or cross-cutting course for a college student, meaning that it benefits students in all academic areas.
Writing
A good writer will shine in any profession. Excellent writing skills are not only important in college but will enable you to rise fast through employment ranks. Writing courses enable you to express your ideas better in order to elicit the desired reactions or actions. A good writer will also perform better in class, one of the ways to raise your career prospects. If you intend to try blogging, you must be a good writer. This is a skill that you will use all your life.
New Language
Language is an asset for professionals. It enables you to remain marketable beyond your local market. It also opens up such work opportunities as interpreters, transcribers, and translators, among others. The language will also give you the chance to understand other people and cultures better.
The internet has numerous platforms and colleges offering language courses. The materials can be downloaded so that you study anywhere. By the time you graduate, you will have the opportunity to work in a wider market around the world.
Graphics Design
Graphics design is a skill for freelancers, web designers, communication experts, and such related professions. It enables you to produce videos and images for designated messaging. Businesses are looking for skilled graphic designers for their promotional materials. You will become a more employable professional as well as a freelancer.
The best pre-university or pre-college courses are those that you can complete and be competent in a few months. Consider your passion and the earning potential that the course brings. Certification is also vital because it boosts the credibility of your skills.