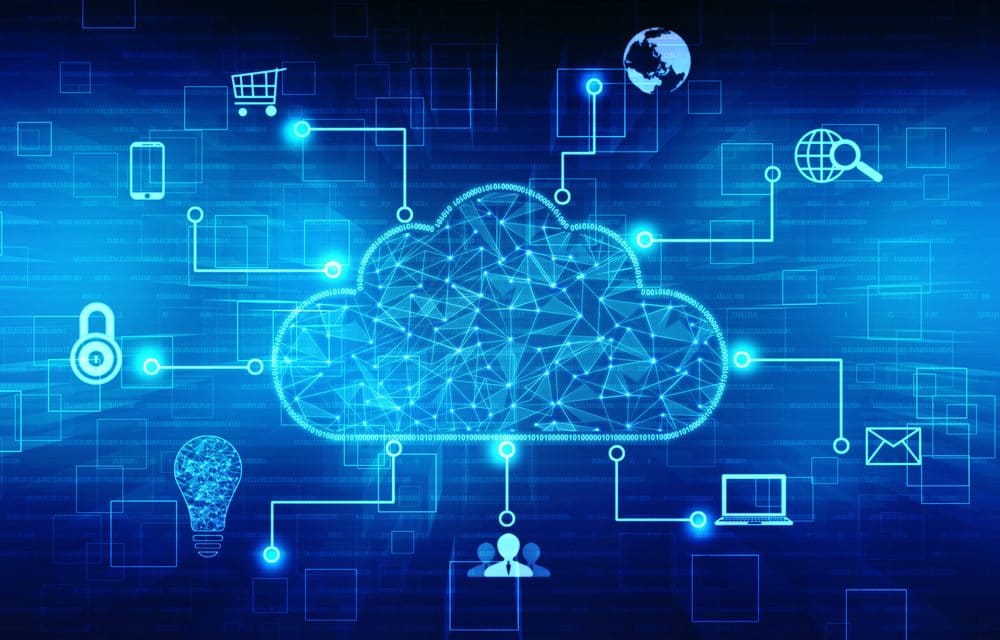 Cloud storage has entered the mainstream in recent years with businesses and individuals alike depending on online data storage. There are a lot of advantages to using cloud storage, but nothing is perfect. Here are 5 pros and cons of cloud storage for businesses.

5 Pros of Cloud Storage
Easy Disaster Recovery 
Cloud storage makes it easier to restore data in an emergency. There's less risk of system failure as all information is stored on external devices away from your central location. Having cloud backups means that you can avoid the financial cost of retrieving information from broken hard drives. Cloud storage automatically backs up data for you, meaning that you don't have to worry about doing anything yourself. Cloud storage makes for easy and effortless disaster recovery. 
Access Data From Any Location 
Given that data is stored remotely you'll always have access to it whenever you have an internet connection. Having your data available when and where you need it is ideal for businesses that involve a lot of travel or has employees from around the world working together. 
Cloud storage streamlines the collaboration process for workers across the world. Employees can easily login to the server and access work and data from other employees no matter the physical distance between them. Using cloud storage means never being tied down to a single place, allowing employees to work remotely. 
Affordable Pricing Models 
Using cloud storage means never having to worry about updates or software licenses as everything is included in the monthly price. You won't have to buy any server infrastructure either because the servers are built and maintained by the service provider. Cloud storage allows you to outsource storage to a dedicated company. You won't have to pay for paid leave and sick days for cloud service employees, while you would if you had an in-house employee handling data for you. 
Scalable Storage Solutions 
A good data storage company allows you to pay for only as much storage as you need. You can start out small and pay for more storage space as you need it as the business grows. There's also the option to reduce how much storage space you have in the event the business shrinks. 
Many providers offer scalable "pay as you go" models for their data storage. Cloud data storage is suitable for any business of any size. Even in foreign countries, you can easily utilize the power of cloud storage, see this nifty article on the 6 web hosts for Malaysian.
Data Security 
Cloud storage companies enforce strong encryption and data security practices. The security measures taken by these companies are generally better than most small businesses could do on their own. At the very least data will be protected by passwords and encryption. You can expect a cloud storage provider to keep your information safe.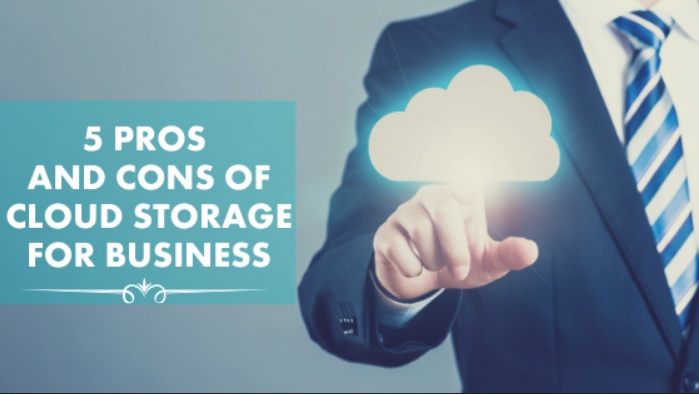 5 Cons of Cloud Storage
Lack of Control 
Given that the data is kept offsite by another company that you don't have any control over, you don't have any real control over how the storage is set-up. This could be an issue with companies that need to keep their data stored in a specific and complex way. If you need to keep data stored in a customized way, you'll have trouble finding a provider that can accommodate that need. 
Trouble Migrating Data 
One downside of cloud storage is that it can be difficult to migrate data from one cloud storage provider to another. The problem is known as "vendor lock-in" and it can be a real issue for medium and large sized businesses with a lot of data stored with a single cloud provider. It can be difficult to move to another provider if you need to given how much data there is, and how difficult it would be to move it all. 
Requires Internet Connection 
The data can only be accessed if you are connected to the internet. If the connection goes down, or you're somewhere you can't get one, then you can't access the data. Internet downtime means overall business downtime. Having a slow internet speed also becomes more of an issue because it takes longer to access, download, and upload data on cloud storage. 
Privacy and Security Issues 
Cloud storage providers do their best to protect data, but it does mean trusting someone else with confidential information. You need to have faith that the company can keep your data secure. There have been many incidents of security breaches in cloud storage in the past. From Dropbox leaking confidential information due to glitches to the infamous incident where celebrities had their private photos hacked and leaked to the world, cloud storage has proven itself to not be infallible. Look into the security of a provider and choose one that you feel will keep your information secure. 
Fixed Contracts 
Last but not least, there's the problem of fixed contracts. Not every cloud storage provider will insist on fixed contracts, but it could be an issue to be locked into a single provider for years at a time. Being stuck in a contract is an issue if your storage needs change, in particular if you need less storage but are stuck paying for extra storage you don't want, need, or use. 
Conclusion
Cloud storage isn't suited to every business and it does have some flaws, but the pros outweigh the cons. There are too many advantages to cloud storage to ignore. Consider the options for your business and choose the right provider for your needs.