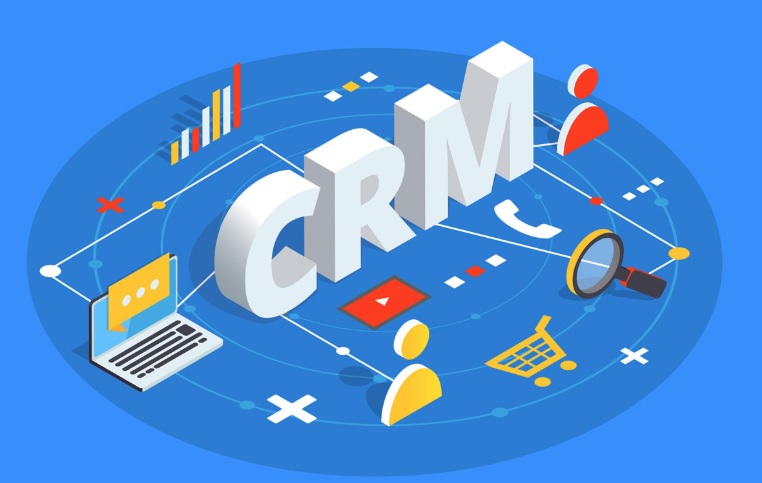 Your business is a journey rather than a location or simply a store – this is something that any and every entrepreneur would know and tell you. In order to make the most of this journey, there are a number of tools, trends and technologies that we would have to make use of. Yet, many business owners – especially small business owners – grapple with a number of contradictory realities that can stop their growth in their tracks. One of the biggest realities is that a small business usually has small resources which can stop its growth since it cannot set higher goals.

What if we told you that this is simply a myth and that you do not need to let this premise drive your business and its success? Well, we also have the research and the right tools to back this claim. The answer to all these issues would be one: CRM or customer relationship management. What is a CRM system? Let us look into this, in greater detail.

A CRM system is a process or a software that can propel your business towards its higher goals with much ease. This is due to the very nature of the system or the platform that has been designed so that you can make optimal use of the resources that you have at your disposal when you are running a small or a mid sized business. In this regard, it is important to choose the right CRM platform for your business. But before we delve into the various kinds of CRM systems and the one that would help your business the most, we should take a quick look at the various benefits that you would get from adopting a CRM system in the first place:

Information organization
Better team collaboration
Efficient and targeted campaigns for your products and services
Seamless lead generation
Smooth movement through the sales pipeline
Now, these are only a few of the many benefits that would be accorded to your business when you bring in a CRM system. When you system, you get to be a part of a revolution of sorts that will take your business to the next adopt a CRM level. There are many kinds of CRM platforms and the cloud based CRM platform is one of the most upcoming tools and technologies of our times. The modern cloud based CRM has evolved with a number of features that can truly help your business. Let us look at the six reasons why you should move to a cloud based CRM system:

Easy Installation: The very first thing that most business owners worry about when they have to choose the right CRM or any technology or software for their business is the installation part. It would take a team of very skilled people in order to install a complex system that has such a long list of customized and automated functions tied up with all your customer centric information. Yet, when you turn to the modern cloud based CRM, you will actually find that installation becomes quite a breeze since you basically have to float your own functions and put your own information into a readily available framework. Therefore, for the installation of your CRM system, you do not need a highly expensive and technical team at your disposal and the job can be done by the team at the cloud based platform itself. 
Cost Benefit: You would get massive cost benefits when you choose the right CRM and this would be further accentuated when you turn to a modern cloud based CRM, since you would be saving the actual cost of creating and bringing in the said software. You would be using the cloud based location to host the CRM system with the framework that is already in place for you and your team. This will make things rather economical since you would only have to pay for the hosting and the space that you are accessing on the cloud. When you compare this cost to the cost of building your own CRM software from scratch or even finding enough team members to carry out the tasks manually instead of having a CRM platform at all, you will find that you are actually gaining a lot more in financial terms when you turn to a cloud based CRM system. 
Access: Access from anywhere and at any time becomes a breeze with a cloud based CRM system. Thanks to the automated nature of the functions, you will be able to access the CRM database and the tasks from anywhere which would help you service clients from all across the world. This essentially also means a higher rate of conversion and better teams that can be sought out from any part of the world. 
Better Integration: This is another massive benefit that can come your way when you adopt the modern day cloud based CRM. When you adopt a CRM as such, you get the benefit of integrating the same with all your other softwares and systems so that you can create a seamless platform from which all your sales and marketing activities are being run. But not all CRM systems offer you this benefit. Yet, with the modern cloud based CRM, you can get this benefit since integration is a much easier task on such platforms thanks to the ease of access. 
Team Collaboration: This is a positive benefit accorded by the cloud based CRM system. When you are hosting your CRM system on a cloud, it becomes accessible by anyone at any time and anywhere. Therefore, the automated functions can be notified to the correct team members for better communication and smoother movement along the sales pipeline with minimum chaos. 
Data Protection: Since the CRM system pretty much ensures that your operations are data driven, you would need to protect the same – which is best done with the cloud based CRM that can protect your information.