Whether you travel for leisure or business, it's necessary not to forget the essential things you need wherever you're heading. And by essentials, these include your tech gadgets and tools too. People now live in a world where it's nearly impossible not to depend on technology, and for good reason. Even when you're traveling, you can do multiple tasks and activities, all thanks to these portable tech goodies.
If you're not an excellent packer and might miss the essential things, let this guide remind you of the basic tech stuff to bring to your next destination. After all, while you head over to your dream destination, you'd want to take great photos, post them on social media, use the internet to communicate and work, and all other activities.
Remember to add these must-bring tech essentials to your next trip.
Portable Router
One of the things most people can't live without nowadays is, of course, an internet connection. This is quite understandable considering all the endless possibilities we can do with it. Hence, a portable router tops this list. The main feature of wireless travel routers is that they extend the range of existing wireless networks.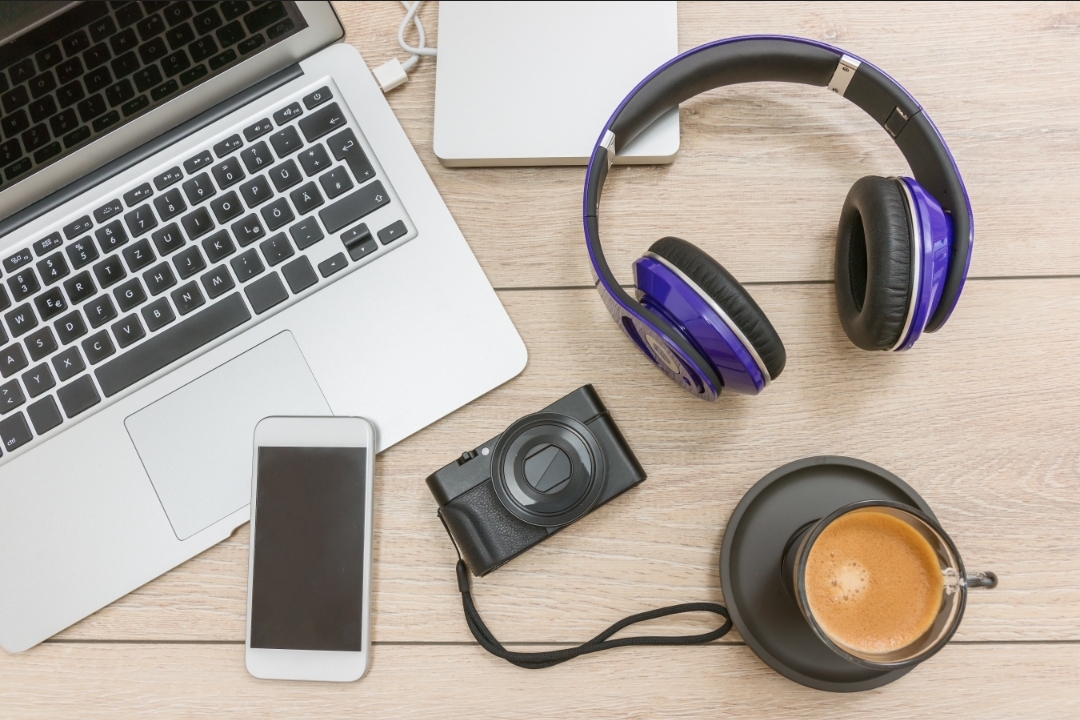 A travel router, for example, will make it easier to connect to a weak wireless signal when you are in a hotel using your laptop, tablet, or smartphone. This simply means you'll be able to connect to networks you could not previously connect to due to weak signals.
Additionally, a travel router can create a secure wireless network at a public hotspot, so your devices are more protected. This is particularly valuable if you're concerned with losing important data and information. With a secured and encrypted network, hacks and other cybercrimes aren't likely to happen.
Compact Power Bank
When you bring a lot of gadgets with you, it means you'll be consuming lots of power too; which means a portable and compact power bank is another must-bring. Find this tool that could provide everything you need, like a fast-charging feature and lightweight. Some power banks come with different port kinds to accommodate any of your devices. Consider the things to look for in a power bank.
When you have this with you on your travel, you won't worry about draining your battery or struggle to find the nearest outlet in the airport or a restaurant somewhere. One con of this gadget is its weight. But, with so many innovative brands and models released in the market today, you can find one that's not too heavy.
Wireless Headphones
One essential tech tool you need to have when you're set for a long flight is wireless headphones with noise-cancellation. You can maximize your video or audio time using this tool without disturbing other people or hearing other passengers' noises. Find the perfect kind of headphone model which is lightweight and has excellent battery capacity.
Portable GPS Device
This next tech must-bring is a digital compass, which is super helpful when you're planning to head off the grid someday. You can use this GPS device to track location and relay to others where you are. This saves all your time finding each other when the phone signal isn't working in that area.
As long as you and your squad are in the three-mile range from each other, you can communicate and share locations even without data. This application can be downloaded on your smartphone or gadget, and you can navigate through different maps in real-time, even without an internet connection.
Electronic Reader
A portable e-reader is the only logical alternative if you carry a large carry-on but still want to bring a few books. This is mainly a must-have for bookworms who love reading books and lounging by the beach bed during holiday breaks. With the latest model, you can modify the front light to fit whatever lighting conditions you are experiencing. Whether you're lounging under the sun or a dark atmosphere of a red-eye flight, you can read your favorite book.
Waterproof Camera
Some people love updating their social media pages with excellent travel photos. Therefore, it's wise to invest in a waterproof camera for all your water activities and adventures. Bring a digital waterproof camera with you which can take high-resolution photos even underwater. The pictures you posted online will definitely get a lot of likes, thanks to your high-quality camera.
Conclusion
These are just some of the must-bring tech essentials to consider for your next travel. However, it all depends on your hobbies and interests. Some other tech gadgets might serve more uses for you when you go on trips. The most important thing to consider is that they'll be beneficial for you to use during your holidays or business trips.