Everyone knows that images are important in brochure design. They are the things that people notice first, and they provide an instant judgment about whether your audience will be interested in what you have to say or not. You might have some fantastic content on paper, but if it's stuck between two ugly images then nobody will read it. That is why choosing the right images is important.
In this article, we are going to look at some of the ways that you can choose the right images for your brochure design, and hopefully get a step closer to designing a brochure that people will want to read!
The Type Of Brochure You Are Designing
What kind of business do you work for? Are you trying to market a product, or are you selling consulting services to other businesses? Are you aiming at consumers, or are you aiming at professionals? These things will have an impact on the type of images that you will choose for your professional brochure design.
For instance, if your business is selling software then you might want to consider using imagery of the software itself in your brochure design ideas, or perhaps images of related businesses in your industry. You might want to consider buying stock photos for this kind of thing, but you could also take some digital photographs yourself if you have suitable equipment.
If on the other hand, you are an abstract artist then you probably don't need many images, however, you could still use a few related images to help people understand what your kind of art is about.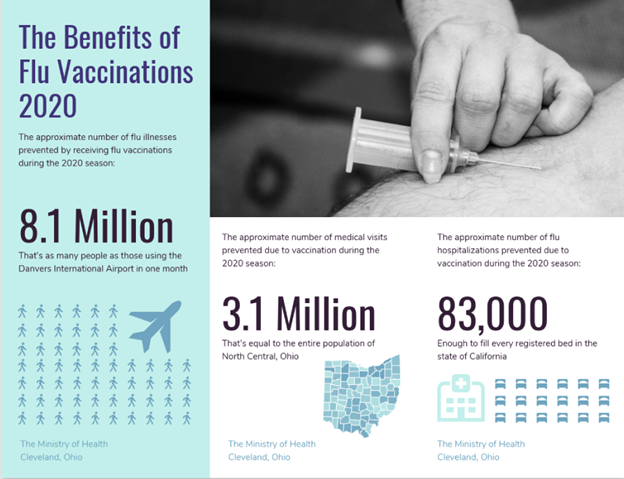 Source: Venngage
The Finer Details Of Your Business
After you have decided the general approach that you want to take in your brochure design then it's time to think about some of the finer details. There are a number of things that can have an impact on the type of images that you choose.
Consider your budget first – do you have enough to spend on getting high-quality images, or will you have to find free options to work with? If you're trying to make a good impression then you might want to splash out on stock photos or custom photography, but if this isn't an option then simply look for lower quality images that you can manipulate to look high quality.
Consider your preferred style of imagery next – do you want bright and vibrant, or moody and mysterious? Bright and vibrant images might work well with a product brochure, while moody and mysterious images could work better if you are trying to sell consulting services.
Consider your target audience too – what kind of people are you trying to sell to? This will likely have an impact on the colors that you use in your brochure design, but it could also influence the types of images that you use. For instance, if you are focusing on professionals then perhaps some images of business people would be appropriate, whereas if you are focusing on consumers then some lifestyle images might be more effective.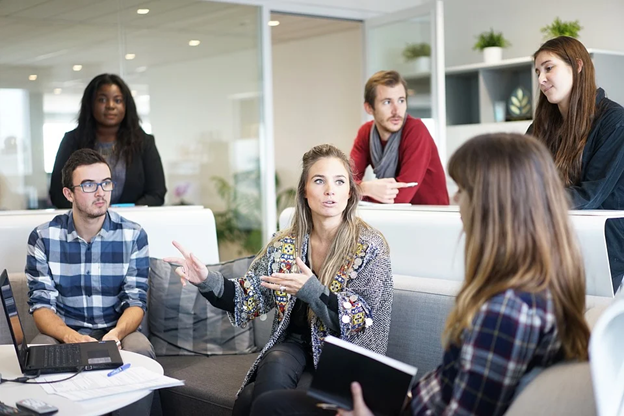 Your Brochure's Objective
This is perhaps the most important factor in choosing your images, and it is often overlooked by inexperienced designers. The reason that we keep asking ourselves 'what is my brochure design for?' is because it will affect everything else about your design.
For instance, if you are trying to promote a new product then it makes more sense to use images of the product itself or related things. That way your audience can see what you are talking about and understand why they should care. On the other hand if you are trying to sell consulting services then perhaps using images of your employees with 'before and after pictures' might be more effective.
The Image's Background
One way to make your images stand out in a crowd is to choose images with interesting backgrounds. For instance, if you are designing a modern brochure design then it might be worth buying stock photos that have some space in the background or taking photographs of items against white backgrounds.
On the other hand, if you are designing a business brochure, especially if it will be given along with a business proposal, then you might want to use images with busy backgrounds, or even images that have multiple smaller items in the background. This way your audience's attention is drawn towards the main thing that you're trying to sell (i.e., your product or service).
The Image's Purpose
Another thing to consider is the purpose of your images in your creative brochure design. Are they being used to illustrate a specific point, or are they just there for decoration? If you're using images merely for decoration then it's likely that bright and vibrant colors will work best, whereas if you're trying to sell something then more neutral images might work better.
Likewise, choosing the right brochure design templates is just as crucial as choosing the right images. For that, you can check out Venngage.
In Summary
Choosing the right images for your brochure design can be a difficult task. It's important to know what you want people to feel when they look at your photos and then try to find that feeling in an image. You don't want any of your images conflicting with each other by showing different moods, so choose wisely!