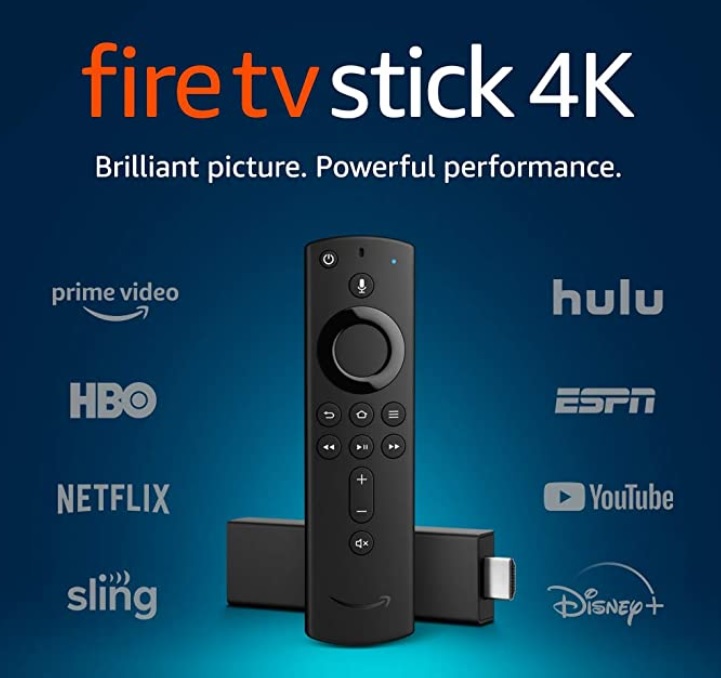 In this quarantine period, people are searching for new sources of entertainment. Even though Amazon Fire TV Stick is a well known and widely acclaimed gadget for streaming media, there are still many users who are yet to know about it.
Before beginning to talk about different apps that a new user might be interested in, if you are planning to purchase Amazon Fire TV Stick, then here is a brief introduction for you!
What is Amazon Fire TV Stick?
Amazon Fire TV Stick is a media streaming player, which is a small exquisite piece of gadget that can fit into any High Definition TV with an HDMI port. The gadget comes with a dedicated remote control which provides you seamless movie and media experience.
Best Features of Amazon Fire TV Stick
It is among the top 5 streaming players with a plethora of innovative and interesting features to bolster you entertainment experience.
The device is teamed up with an Alexa Voice Remote, 2nd generation. Alexa is the AI powered voice assistant service, which has been released in 2019. The remote has dedicated buttons for power, mute, volume, play, fast forward and rewind, a voice button for commanding Alexa, Home, Menu and navigation for controlling any compatible television.
The installation process is pretty simple. All you need to do is plug the Fire TV Stick male HDMI port to the female HDMI port of your HDTV. Then, plug the charger (which also comes with the TV Stick) to a power supply port.
When the setup is done, you are good to go. Fire TV Stick also enables you to mirror screen of your smartphone, laptop, and tablets.
Amazon Fire TV Stick caters you a plethora of apps inclduing YouTube, Amazon Prime, Netflix, etc. You will be amazed to find the interactive excellende of Alexa which listens to your command with ultimate precision.
Amazon Prime members get to enjoy unlimited access to all the movies and TV and web series of your region.
Prime users can also enjoy ad-free musical experience.
There is also a provision for setting up parental controls so that you can monitor the screen time of your children.
Now let's get straight to a comprehensive list of apps, which any new user must use in order to get the amazing media experience. Here I shall tell you about 10 helpful apps, but you can search for the best Fire TV Stick Apps on the internet.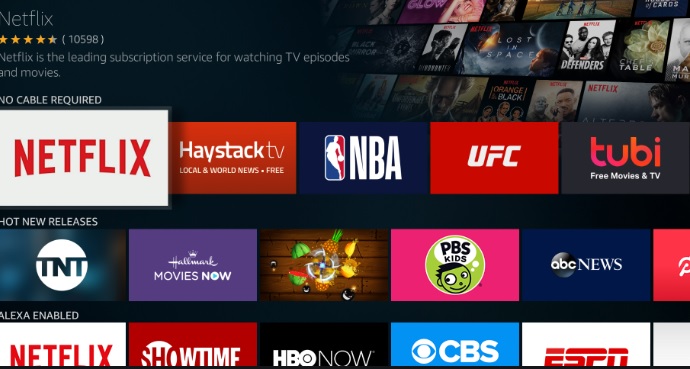 List of Amazon Fire Tv Stick Apps You Must Have:
Amazon Prime Video, Prime Music
Netflix
YouTube
VLC Media Player
Express VPN
Kodi
AllCast
Downloader
ES File Explorer
Bookmarker 1
Purchasing a Fire TV Stick Without a Prime membership is equal to serving wine glasses without wine. So, a Prime membership is a must. many countries provide lucrative discounts and cashbacks. Besides, you get to enjoy unconstrained and unlimited movies, latest web series, Tv series, classics, etc. Prime Music gives you the pleasure to have a wide variety of musical experience.
Even if I do not tell you, you will still search for Netflix, as it contains the top rated web series and movies. You can watch old classical movies, to new Netlfix originals like Money Heist, Stranger Things, Altered Carbon, Black Mirror, Narcos, etc. You must have a separate subscription plan for Netflix, as the content in Netflix is not free.
I won't write much about this. You can watch all content for free except the YouTube Originals, for which you need Premium membership.
If you want to watch your personal videos which are not compatible somehow, VLC player can become a magician and play any video format, like it does always.
A VPN service is always mandatory to bypass geographical location restrictions from media streaming services. For example, if you are in India, but you want to watch Netflix USA content, then you must use a VPN app to login to USA server of Netflix and enjoy the content without any issue.
Also Read: How To Watch and Unblock Hulu While Abroad With a VPN
Even though Kodi has earned an ill-fame for being a platform of watching illegal content, but Kodi also has a good collection of legal interesting content. You can enjoy them on your Fire TV.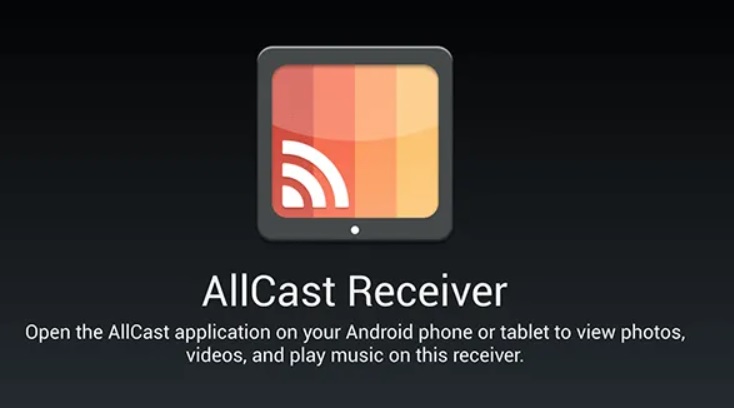 If you wish to watch photos and videos from your smartphone or tablet, then AllCast may help you do cast your smartphone screen to your TV without any fuss.
Downloader app helps you to download videos, music files on your Fire TV Stick. There is no mandatory need for this app. It is just for a peaceful management of downloads and downloaded files.
Amazon Fire Stick does not comes preloaded with a File Explorer or manager. But there is a thid party app to support file management in Fire Stick. This app enables you to check the the individual files stored on the storage of the stick. Many a times, we try to watch out own personal videos of birthdays, weddings, travel videos. In such cases, all files do not open correctly. So, this ES File Explorer might come handy!
Bookmarker app will be required if you want to bookmark a particular video
Final Take
These are the basic utility apps which are must for any new user. Other than these, there are copious other apps available for download. Hope you have a good time reading the article!