Apple has launched a new icon, the Cookie Monster, that can help you understand the different facets of Siri. The new icon has become viral and the most trending topic of today. Apple launched the iPhone 6S which could not create a big impression as the company expected. Hence, the Cupertino giant had been adumbrating plans to keep consumers' eyes glued to their products. This Cookie Monster is something which is adorable, funny, helpful and entertaining. The animated icon is found making cookies and enjoying them and simultaneously guiding people use Siri without hands.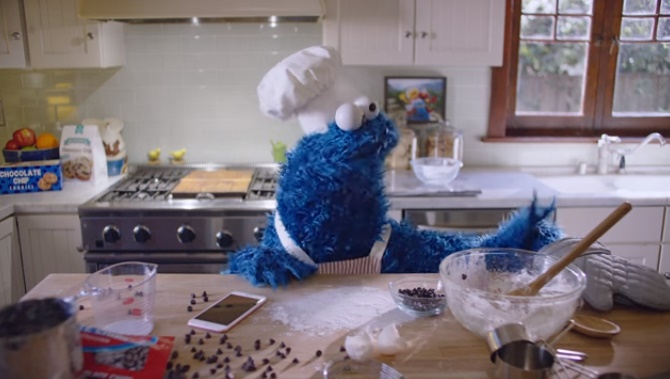 You can use Siri in hands-free mode from iPhone 6S without touching it. You just call out "Hey Siri" without touching the phone and Siri will respond to you accordingly. It can set timer for you, remind you to do certain things just like Siri reminded Monster Cookie to check out his favorite cookies.
Siri can listen to your verbal commands and play your favorite songs, music videos and all that things are important to you. Basically, the monster icon is a new marketing strategy of Apple to present the simplest of features wrapped in more colorful forms. The video embedded below will give you a better understand of Siri for hands-free.