Apple has recently entered into a joint partnership with Alcoa Corporation and Rio Tinto Aluminium for environmental purification projects. The main aim of the collaboration is to commercialize patented technology that can eliminate direct greenhouse gas emissions from the "traditional smelting process". One of the main steps in the production of aluminium is the traditional smelting process. A huge amount of greenhouse gases evolves during the smelting process and Apple uses tonnes of Aluminium for manufacturing their products. Hence, it's a collective responsibility that should be undertaken by the company.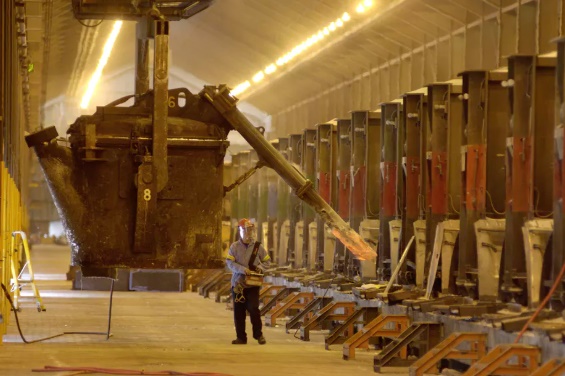 In a statement, Apple CEO, Tim Cook said:
"Apple is committed to advancing technologies that are good for the planet and help protect it for generations to come. We are proud to be part of this ambitious new project, and look forward to one day being able to use aluminium produced without direct greenhouse gas emissions in the manufacturing of our products."
In this regard it is important to inform that Apple has leveraged the development of this patented technology by collaborating with these two companies. The respective governments of Canada and Quebec are also participating in the project. The governments have collectively donated $144 million, which will aid future research and development.
In 2015 Apple Apple employed three engineers Brian Lynch, Jim Yurko, and Katie Sassaman and sent them to different aluminium manufacturing companies, startups, and independent labs all around the world to check with the level of emissions of aluminium. Finally, at Alcoa Corporation they found that the company is implementing a way to emit oxygen rather than carbon dioxide by replacing the carbon in the process with an advanced conductive material. Alcoa needed a partner to get their mission going. That's when Apple joined hands.
The company Rio Tinto has provided "robust worldwide presence as well as deep experience in smelting technology development and international sales and commercialization.".