Apple Pay came with a bang in September of last year and the service became fully functional from October. While users are approaching towards embracing Apple Pay, a recent survey from Phoenix Marketing International, says that consecutive negative issues encountered by the service is discouraging users to own Apple Pay.
Since the NFC enabled Payment service initially an exciting adoption rate of about 11% of all credit card-owning households and 66% of iPhone 6 owners. The survey was carried out among 3200 credit card holders and almost 82% of them linked their credit cards to Apple Pay. About 20 per cent of the users in survey included a GPR prepaid card whereas 53 per cent linked their debit cards.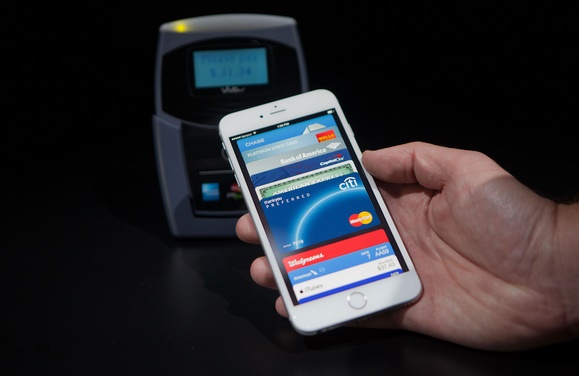 But the problem arose when several Apple Pay authorized stores refused to use Apple Pay service because of delay or similar technical issues. The percentage of users that were refused to use ApplePay by stores is about 47 per cent. The percentage is not at all negligible.
Greg Weed, Director of Card Research at Phoenix said, "However, the early-on transaction potential is being undercut by low repeat usage and lost payment opportunities". He also added, "The demand is there: 59% of Apple Pay users have gone into a store and asked to make a purchase with Apple Pay. But so is the disappointment: 47% visited a store that was listed as an Apple Pay merchant only to find out that the specific store they visited did not accept (or were not ready to accept) Apple Pay."
"Since Apple Pay is still in an introductory mode and the NFC acceptance network still has a long way to go, adding a continuously updated 'local store directory' to the Passbook app is a necessary, short-term product improvement," said Mr. Weed. "Posting a list of participating retailers on a website is not cutting it. In the last four months, 48% of users have paid with Apple Pay just one time and that's not going to cut it either."
"Even though Apple Pay users generally give the scheme high marks and 23% expect to significantly increase use over the next 3 months, problems at check-out are downgrading transaction potential," said Leon Majors, Senior Vice President at Phoenix. "Two-out-of-three Apple Pay users have reported a problem at checkout – mostly related to terminals not working or taking too long to make the transaction, inaccurate posting of transactions and the inability of cashiers to help buyers who needed assistance in using Apple Pay," Majors added.