Generally we always get beers in cans and glass bottles but rarely in plastic bottles. While all other aerated drinks are sold in plastic bottles why this exception for beer ? Plastic is definitely cheaper and easily available. The bottles become lighter to handle whereas glass bottles are heavier and susceptible to damage. Still we see manufacturers prefer glass and cans over plastics. A several reasons have been put forward out of which I am presenting some of the most promising and convincing reasons.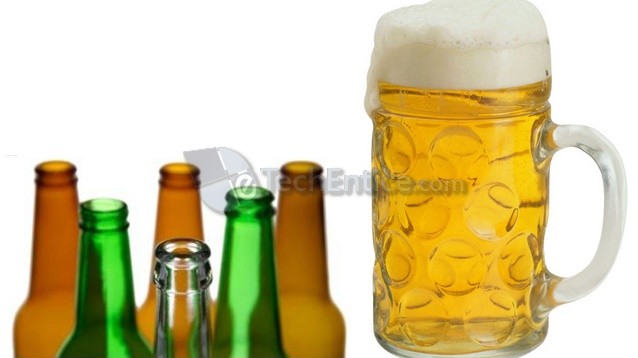 An important process of beer manufacture is brewing. Once the beer is brewed, it undergoes pasteurization to kill all organisms that survived through the brewing process. Pasteurization involves excessive heat which plastic bottles will not be able to withstand. So glass bottles are more easy choice. However countries like United Kingdom allows beer to be sold in plastic bottles and even in Olympic 2012, plastic beer bottles were used. They used hard plastic for the purpose and such bottles were especially made for the audiences. in case their team lose and they go out of mind, the plastic bottles might do less harm than glass and cans.
Plastic is generally a complex chemical compound which are susceptible to chemical reactions with alcohol. This reactions may potentially change the composition of your drink making it hazardous. There is a sure possibility. Polyethylene Terephthalate (often shortened to PET) leeches a toxic metalloid known as antimony. In room temperature the effect of antimony is neutral but if the temperature rises, then the liquid inside the bottle might turn toxic.
Aluminium cans are coated with a special polymer which prevents direct contact with the beer and the aluminium and prevents leeching. Some other reasons state that glass bottles can be colored easily and this color prevents direct sunlight contact with the beer and thus prevent dis-colorization of the beer. That's all folks. If you have some more points to share, please do that in the comment section.