While the world is trying to incorporate green technology, the advent of bendable electronics will take this revolution one step ahead. Paper costs huge numbers of trees to be chopped down. In order to curb this menace, environmentalists have come forward to adapt eco-friendly technology. The invention of light emitting paper is surely going to bring phenomenal change in the near future.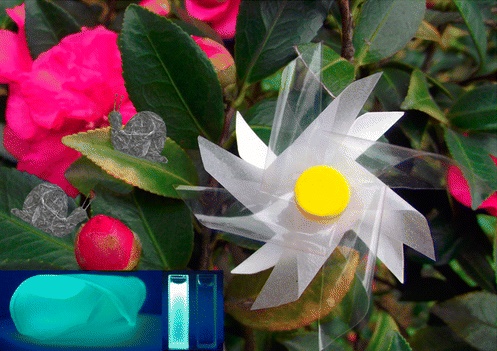 American Chemical Society researchers Yu-Zhong Wang, Fei Song and colleagues made a special study on bendable electronics. The study has been published in the journal ACS Applied Materials and Interfaces.
Wang and Song made a thin, clear nano cellulose paper made from wood flour. These materials are infused with bio-compatible quantum dots, tiny, semiconducting crystals, made from zinc and selenium. These materials are light weight and can be bent into different shapes like a paper without cracking or damaging. The light emitting paper glows at room temperature.
The next vision should be checking its usability and if the material can be manufactured in a cost effective way.