For the fitness freak woman out there, here is a list of smartwatches that have received great reviews. Do check them out!
Samsung Galaxy Active 2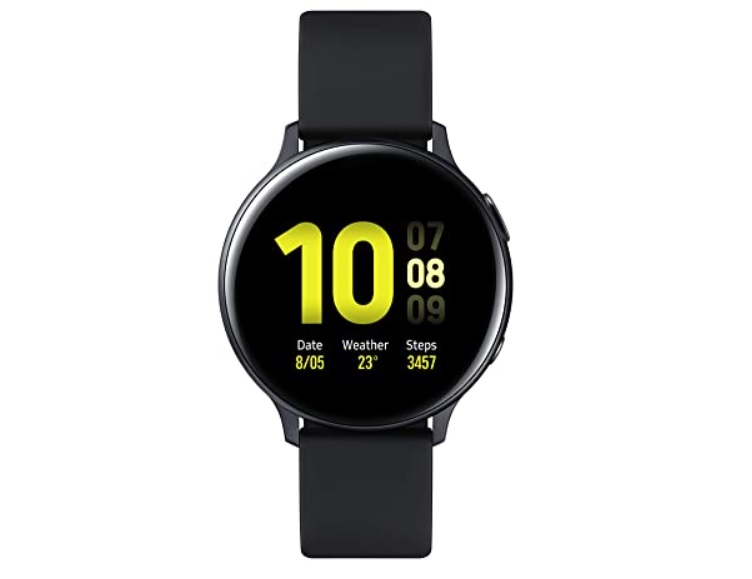 Galaxy Watch Active 2 is one of the best fitness smartwatches for women. Generally, this watch is unisex, but some colors suit women.
This watch supports 39 different fitness activities. It is compatible with 20mm interchangeable band, so that you can change the look of the watch according to your dress.
This watch includes improved GPS, LED based heart monitor, ECG sensor, date, weather updates etc. Recently Samsung's health app includes menstrual cycle tracking.
It is compatible with Android and iOS both. Battery life is up to two days.
Fossil Gen 5 Julianna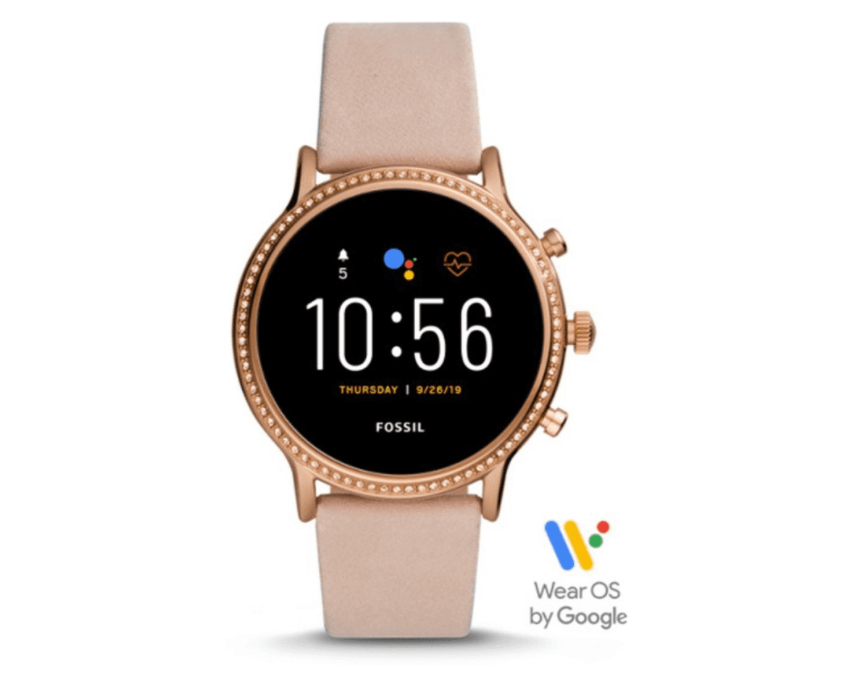 Fossil Gen 5 is a fitness watch from Fossil with amazing design and style on-point.
It provides activity tracking, in-build GPS tracking, heart rate etc. powered by Google Fit. Its 8GB onboard storage provides enough space for 3rd party apps and music.
This watch is currently available with 44mm dial. Its varieties look with varieties band can complete your look.
Software of the watch supports both Android and iOS.
Michael Kors Sofie Smartwatch (Gen 4)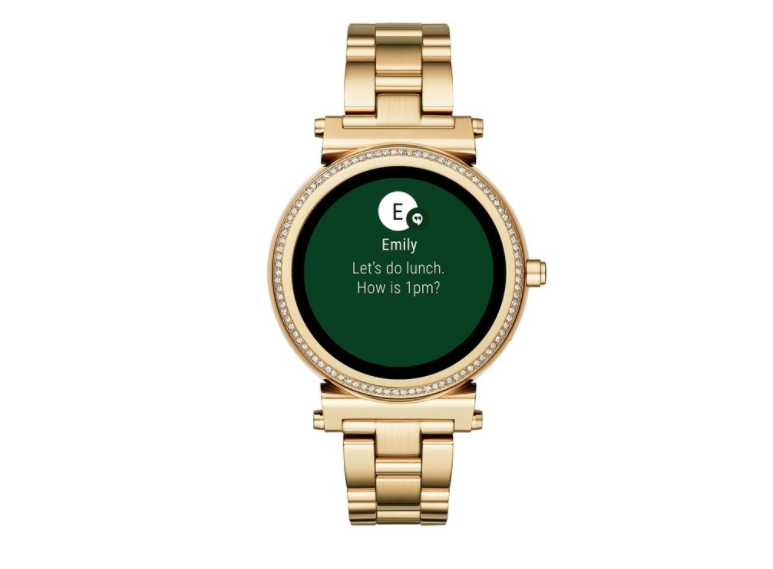 This watch includes fitness tracking activity with Google Fit, personalized watch face that can be adjustable at day and night, dust and sweat resistance, 24 hours battery life and Google assistant. You can count your steps, calories burned during cycling, biking or walking. It does not include GPS, heart rate tracking and only Android users can reply on text.
At the end of the day its gorgeous look makes it appealing.
Apple Smart Watch Series 5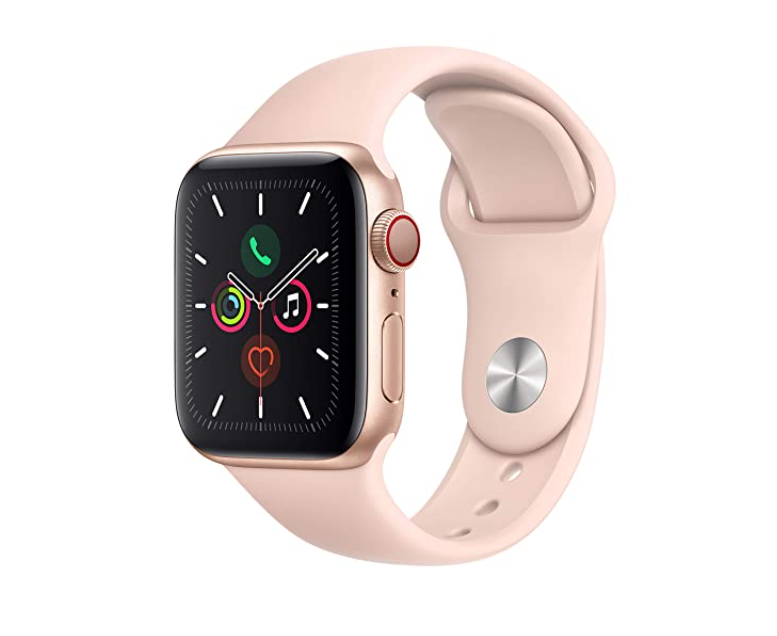 This watch is ultimate for its features among all smartwatches.
It offers always-on retina display. It has highly sophisticated health testing apps. It has an in-built ECG app which can read your heart rate. Cycle tracking app can track menstruation cycle. The noise app alerts you when sound is too loud that can impact your hearing. Change the out look of the watch by changing the band. It includes GPS, up to 50 meters water resistance and any kind if fitness activity tracking. It offers a activity ring that track your fitness progress and motivates you to be active. You can also compete with others. Listen all the songs of the Apple library in the watch. It includes great sense of direction with compass. You can access App store from here. You can handle phone calls and messages from the watch without the phone near by you. Siri is also available in the watch.
Fitbit Versa 2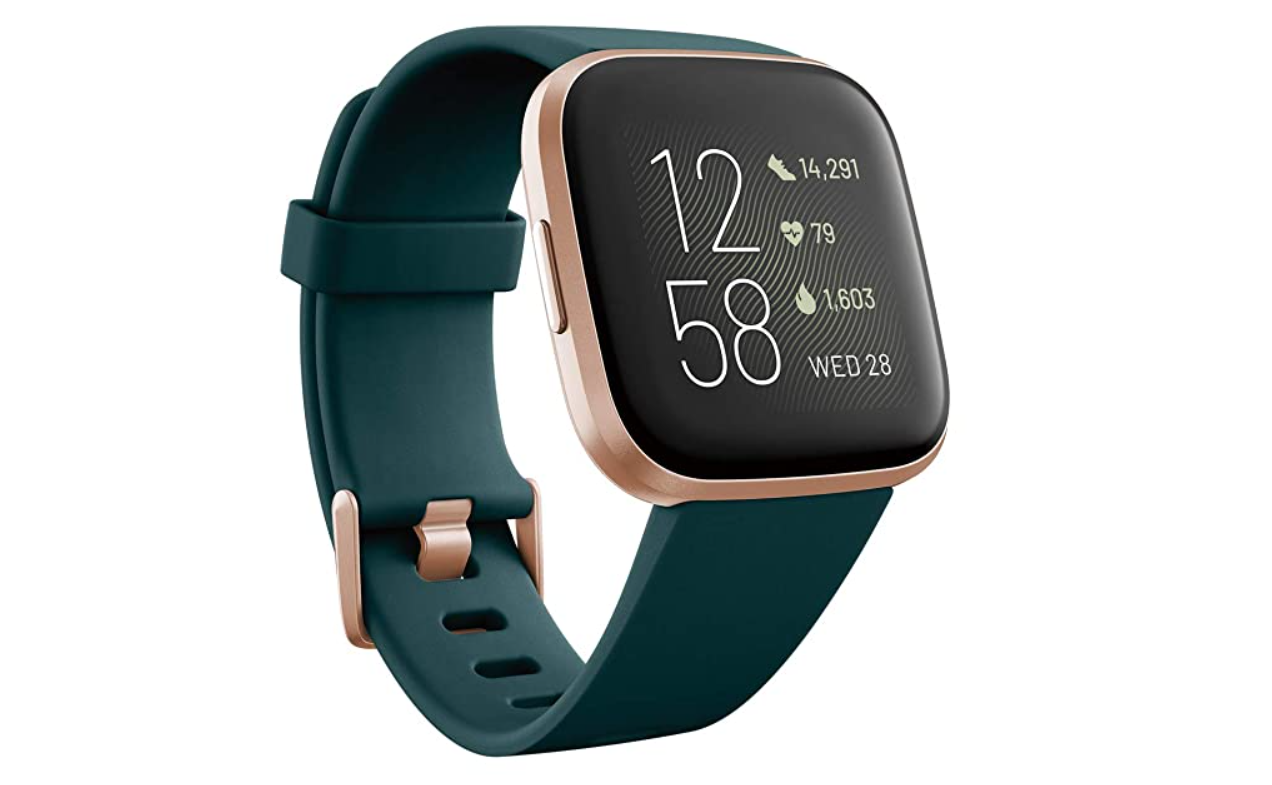 This smart watch is popular for its price. It can track menstruation cycle, heart rate, sleep, and others fitness activity. It is capable to handle phone calls and messages. This watch is fully waterproof. Battery lasts up to 3 days in one time full charge.
Kate Spade Scallop 2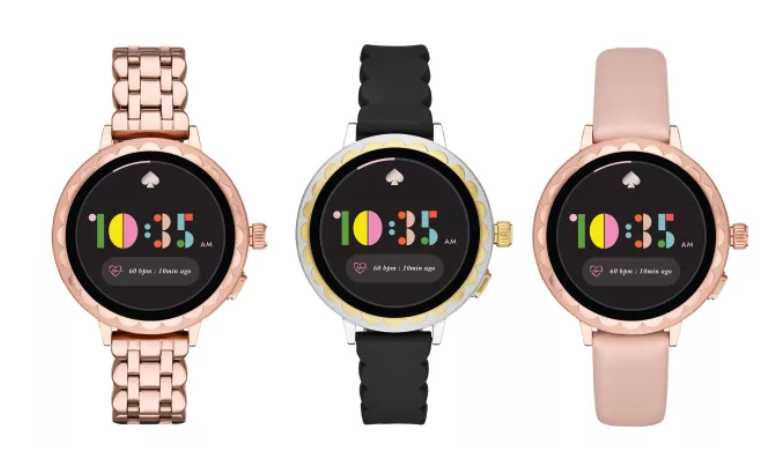 This watch looking gorgeous for its sleek design.
It is supported by Google wear OS. It includes 4GB internal storage for music and apps, Google Assistant, smartphone notification and customizable face.
This watch supports iOS version 9.3 and Android 4.4. It pairs with Bluetooth 4.1 headphones.
Battery lasts 24 hours in one full charge.
Samsung Galaxy Fit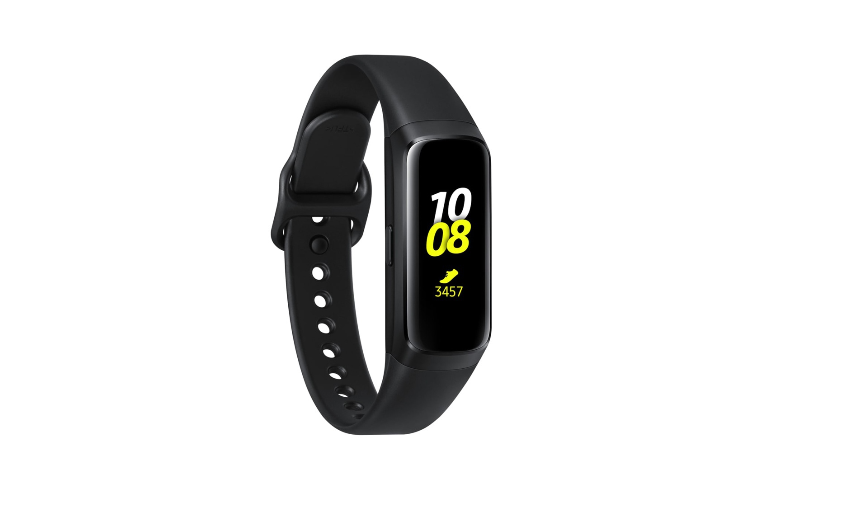 Very sleek and thin and light weight Samsung Galaxy Fit is comfortable for regular use.
It can track your heart rate, steps, caffeine intake, sleeping pattern. It will notify you if your heart rate becomes too high or low.
When it is paired with Galaxy smartphone it can receive notifications, check weather update, check calendar.
Full-color AMOLED display is always on and built with military grade durability so that it can tolerate everything like temperature , water pressure.
Compatible with Android and iOS. Battery lasts up to one week.
Huawei Watch 2 Sport
Design of the watch is sporty. It has removable and sweat proof silicon strap.
In includes GPS, NFC, Wi-Fi , 4G sim, Bluetooth, 768 MB RAM. It has ability to track heart rate, sleep stage, fitness activity. You can manage calls and messages through the watch.