With the increasing amount of information day by day we need more storage and cloud storage has become an integral part of our life especially in storing all important documents so that there is no fear of losing any data. So we depend on cloud storage in one way or the other. The cloud that has gained immense fame and succeeded in becoming most popular cloud service is OneDrive formerly known as SkyDrive. Other important cloud storage services include Google Drive, Box, Dropbox and Mega. The new software in the market is Boxcryptor which secures your cloud. Boxcryptor gives highest security by fast and easy encryption for Android, iOS and Windows operating system. Boxcryptor is available for all major cloud storage providers and us free for private use.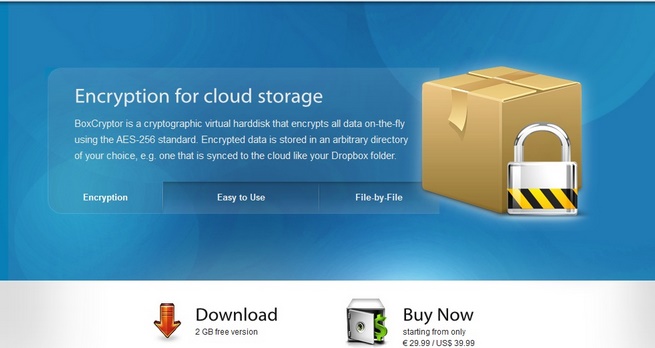 Boxcryptor has users from over 30 countries. Boxcryptor protects all data without losing efficiency. It works in association with many major cloud storage providers like Dropbox, Google Drive, OneDrive, SugarSync, Box and others. With Boxcryptor you can encrypt your files at Dropbox, Google Drive, Microsoft SkyDrive, SugarSync, Box.net and many other storage providers.
Boxcryptor helps you to store any sensitive information in your cloud account absolutely encrypted. It has won several awards and has been highlighted in many publications including TechCrunch, PCWorld. Boxcryptor is the right solution for all private and business needs. Once you have installed Boxcryptor, you can encrypt you important files and store them in your cloud provider's folder. Boxcryptor keeps control of your data and enjoy 24/7 peace of mind knowing that your data is securely stored in the cloud.