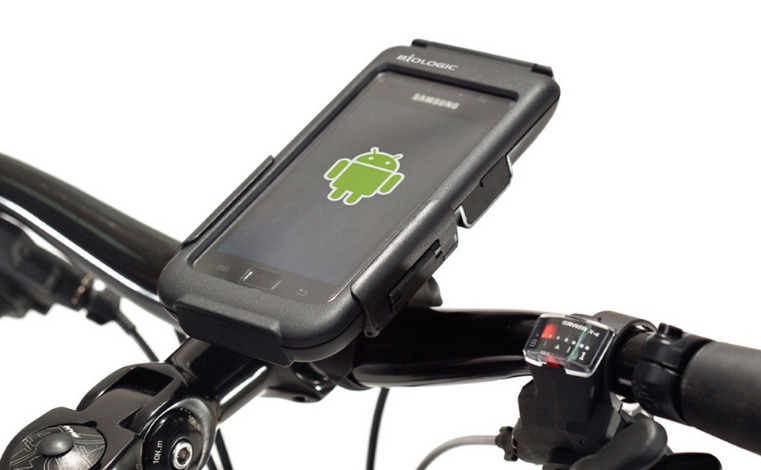 A bike phone mount is a crucial invention that helps riders to bring along their phone on a ride and use them comfortably without risking their safety. You can easily track your ride or even use the GPS on your phone for directions in an unfamiliar trail. Given the numerous brands manufacturing these bike accessories in the market, finding the ideal bicycle phone mount might prove to be a challenging endeavor. You need to find one that best suits the phone you are using. So, what factors should you consider to find the right bicycle phone mount for your phone?
Case Mount vs. Universal Mount
Bike phone mounts can either come as case mounts or universal mounts. Case mounts are model specific and are mostly available for popular models. On the other hand, universal mounts can be used for any type of phone; the problem is that they may not provide the perfect fit for your phone's size. If you are looking for a mount that will guarantee your phone's safety, then a case mount would be the right choice. Apart from providing a tight fit, these cases are also durable, heavy-duty and reinforced so that there is no chance of your phone falling off even in the most turbulent rides.
Minimalist Phone Mount
It is also important that you pick a minimalist phone mount system. Go for something, lightweight, slender, and small enough to just fit your phone. This will ensure that there is no clutter on your handlebar, especially important for e-bikes, where the controller and throttle are already taking up space. when and that you have an easy time riding your bike.
It will also prevent you from bumping or banging your knees against the phone mount, which is very possible if you choose a large accessory with extra compartments.
Secure Lock System
Ensure that the phone mount you choose has a stable lock system that ensures your phone is firmly secured, yet still give you simple access in a snap. Look for additional safety features like rubber grips which keep your phone from sliding, shaking, vibrating or tilting when you are riding in bumpy terrain. Some phone mounts also come with silicone bands that grip the phone, as well as an adjustable clamp to reinforce the device's stability. All these features will be instrumental in keeping your phone in place and free of falls.
Waterproof Screen
When choosing a bicycle phone mount, ensure that the case comes with a water-resistant screen so that your phone remains dry when exposed to moisture. This means you'll be free to carry your phone when riding in light showers. You'll also be able to prevent certain damage to your device if you get ambushed by a heavy downpour while riding out in the trails.
The purpose of a bicycle phone mount is to allow you to use your phone while biking and still guarantee that it remains safe. The best way to ensure this is the case is by choosing an accessory that is most compatible with your phone as far as size and safety features are concerned. Before you buy a bike phone mount, consider the above factors to select the most suitable bike mount for your mobile.