The new beta version of Outlook mail bring a lot of new specifications and features to its users. The Outlook Mail has a plethora of customization options that many of you might not be aware of. Theme is one such customizable feature. There is a default theme for your Outlook account and you can change the theme by following a simple step. In this article you will find the process of changing the theme in your Outlook Mail.
First, you have to turn on the beta feature. As I have mentioned already that the beta version brings on several customization features. So, if you have not turned on the beta version of Outlook Mail, then you will be able to find the Theme settings. So first find the "Try the Beta" option. Turn on the option by moving the slider to the right.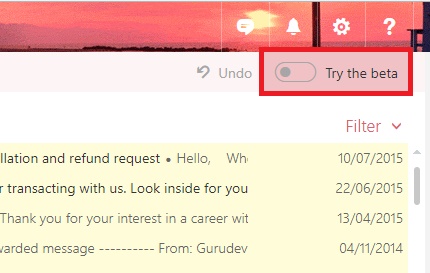 Once the beta version is turned on, tap on the Settings icon (gear icon) located at the top right corner of the Outlook. The Quick Settings option pops up. Under the Quick Settings, you will see Themes. There are in all 50 themes to choose from. Choose any theme you want.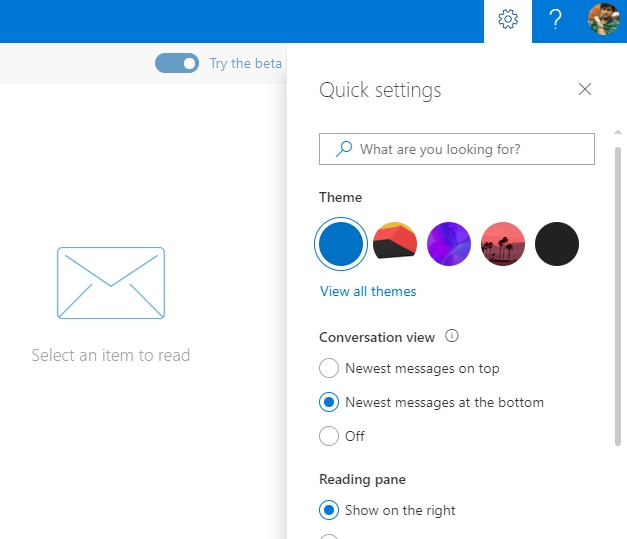 That's all!