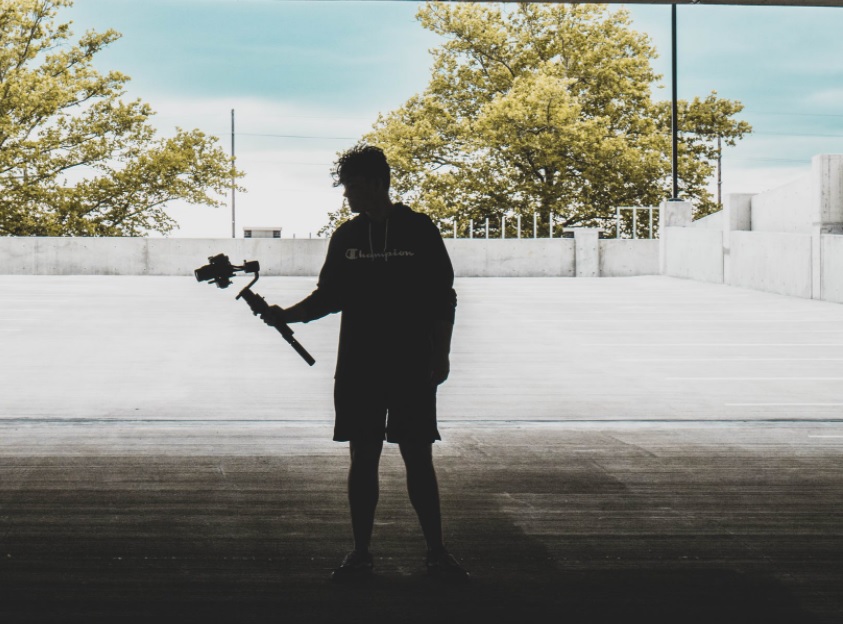 A Gimbal is a pivoted support that lets you rotate an object around a single axis with the utmost ease. And when we talk about a videographer's perspective, it's a three-axis camera gimbal for ultra-stable video recording. Usually, the Gimbal is a piece of essential equipment while filming stable cinematic footage. We have seen while recording videos on our smartphones; the software level stabilization is not enough. Even after cropping and post-production editing, things are still shaky. To overcome this stabilization issue and adding more stability to your videos, Gimbals are the right equipment.
Why is it so confusing?
There are varieties of Gimbal available today, and based on the requirements, the hardware configuration varies. Before buying a Gimbal, you need to be clear about your requirements such as,
Do you need a Remote controlled Gimbal?
Do you need the Auto-Tracking feature?
Do you need the moving Time Lapse recording feature?
Note:
For smooth video recording, we highly encourage you to go ahead with at least 3-axis gimbals. There are also cheaper variant 1, and 2-axis Gimbals available but with compromised video stability.
This article shall help you in understanding essential factors to keep in mind while buying a Gimbal. In the end, we shall be mentioning a few best Gimbals available today.
Type of Gimbals
Gimbal for Smartphones: Usually handheld
Gimbal for Cameras(DSLR): Handheld or Mechanical for larger cameras
Important factors to consider before buying a Gimbal:
Gimbal weight:

Gimbal weight is the first factor you should consider before buying one as you shall be holding the Gimbal with the Camera/SmartPhone throughout the shooting session.
Handheld Gimbals are coming under 500 grams; again, holding it along with a recording device for a longer duration would be pathetic.

Maximum payload:

A good pair of DSLR and lens would be hefty. Before buying a Gimbal, make sure to read the instruction regarding the maximum payload of the motor.
For smartphones without mod lenses, a handheld Gimbal with 300 grams of maximum payload would be sufficient.

Balancing features:

If your work involves removing the camera form the Gimbal quite often, then please make sure to consider the below points,

Gimbal with a quick-release platform
Auto-balancing feature

The most time consuming and essential task while attaching your device to Gimbal is balancing.

Moving Time Lapse feature:

Today's Gimbals are capable of shooting eye-catching TimeLapse videos while moving from point A to point B. Again this feature is not a mandatory requirement, but yes, why not opt if available.
Please ensure the tripod stand is included or bought separately to get the best out of this feature.
Best Gimbals in 2020:
1. DJI Osmo Mobile 3:
DJI Osmo Mobile 3 is undoubtedly the best smartphone gimbal that stabilizes your videos and can bring a cinematic video experience. This gimbal rotates 90 degrees seamlessly, switching between landscape and portrait.
Compatibility: Smartphones( width: 62 to 88mm)
Stabilization: 3-axis
Battery life: Up to 15 hours
This gimbal is compatible with most smartphones and can handle a maximum payload of up to 290 grams.
Weight: 405g
Most of the features are directly accessed from the Mimo application and connects to your phone via Bluetooth.
There are a few cons that we have noticed; they are,
You cannot swap the camera while recording
Initial setup takes more than expected
The all-new DJI Osmo Mobile 4 is out now and would be too early to add that to our list.
2. Zhiyun Smooth X: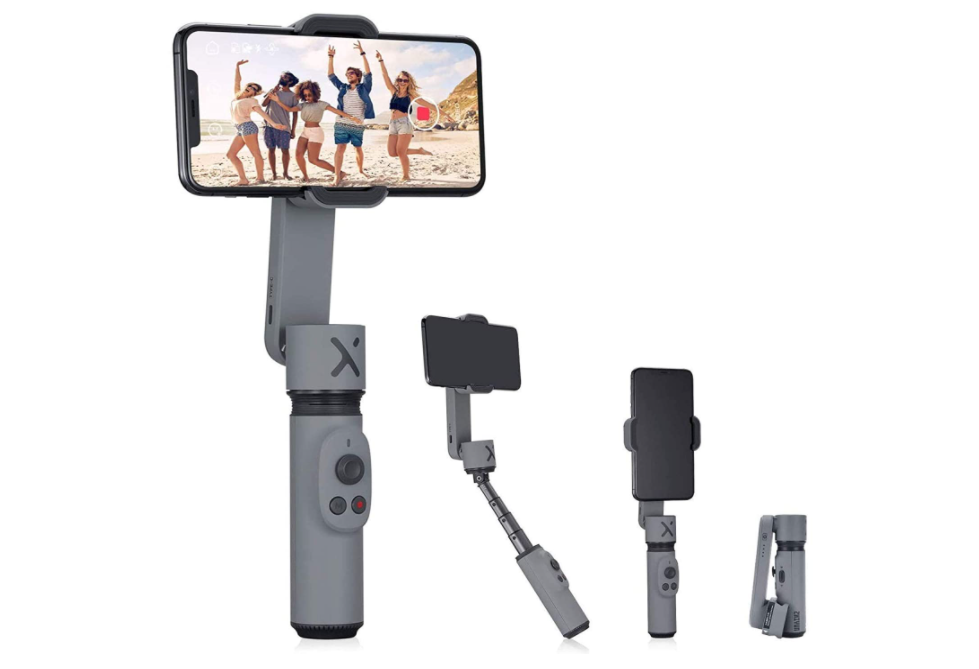 Zhiyun Smooth X is an affordable smartphone gimbal that suits smartphone users who want to get into the cinematography world.
Compatibility: Smartphones( width: 50 to 90mm)
Stabilization: 3-axis
Battery life: Up to 5.5 hours
Weight: 246g
You need to download the ZY Cami app on your device to get started. Please note that this app is not compatible with all the devices; please check the official website's compatibility list.
3. Zhiyun Smooth 4
Huge video content uploaded to the internet is shot on an iPhone. As we are talking about gimbals here, the focus revolves around creating professional video content. Zhiyun Smooth 4 is one of the best gimbals for iPhone users due to its affordability and plethora of services.
Compatibility: Smartphones( width: 62 to 85mm)
Stabilization: 3-axis
Battery life: Up to 12 hours
Weight: 547g
The outcome is smooth and production-ready videos.
Features: Moving time-lapse, 'Vertigo' feature for a perspective-shifting dolly zoom effect
Please note that this particular gimbal has got very poor android support, and this gimbal is for the iPhone crowd.
4. Feiyutech Vimble 2:
Compared to the other gimbals out there, the Feiyutech Vimble 2 comes with a selfie stick at an affordable price.
Compatibility: Smartphones( width: 57 to 84mm)
Stabilization: 3-axis
Battery life: Up to 5 hours
Weight: 428g
The clever selfie stick design can be extended to 18cm
Below are the few cons we have noticed while using this Feiyutech Vimble 2,
Battery life is mediocre.
Build quality is not that stable. It is made up of solid plastic.
Osmo Mobile 3 is still a better option due to better value.
5. FeiyuTech VLOG Pocket:
Most of the 3-axis gimbals are relatively heavy(400 grams+), and FeiyuTech came with a lightweight yet affordable 3-axis gimbal that fits into your jeans.
Compatibility: Smartphones( width: 42 to 88mm)
Stabilization: 3-axis
Battery life: Up to 8 hours
Weight: 272g
Feiyu ON app lets you use object tracking, time-lapse photography, slow motion and dolly zoom effects features.
Best for the travellers with limited baggage capacity
When it comes to the look and feel, this gimbal feels cheap due to its built quality and lack of features.
Conclusion
This article has walked you through a few essential factors that you should consider before buying a gimbal. In the end, we added a few best gimbals to our list that you should consider buying.