HTC One M8 is not just a flagship phone but one of the most coveted ones of recent times. The beautiful design and exquisite features add to the pulchritude of this technology piece. But even the best of devices take erratic turns sometimes and HTC One M8 is no different. Users are facing some troubles with this gadget. We are listing some of them.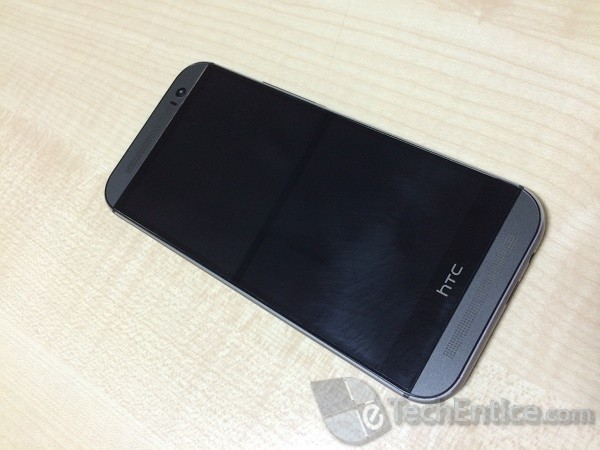 Phone SIM readability issue
This is not HTC One M8 exclusive problem but yes many users are facing this issue. There are definitely some easy methods which you can try.
1. Unmount the SIM card and re-insert it properly adjusting. You can wipe the gold chip with clean cloth but not harshly that it gets damaged.
2. If the SIM doesn't properly fit into the slot, give some support like adding a tape at the back of the SIM to thicken it. Definitely it's a no brainer to tell you not to put the tape on the chip side.
3. Turn the Airplane Mode ON and OFF.
4. Now the final advice is check if you have damaged the SIM while using a SIM cutter.
Phone running Slow or frequent crashes
This is a common issue for any flagship phone. We are so indulged in downloading third party apps, that we unintentionally make the phone real slow. So here are some tips:
1. Go to Settings and Check the Application manager. See which apps are consuming more space, if they are not so useful don't hesitate to uninstall them. If the phone crashes frequently then Reset the Phone. Don't forget to back up your images and videos and all important files.
2. If you know that it is this particular app which has crashed your phone, go to the app, long press it and select App Info. Select Force Close.
3. Before doing all the above steps Restart your phone. This often solves plenty of problems without our notice. Long press the power button and select Restart option.
Wi-Fi doesn't connect properly
This is yet another irritating problem that arises most of the times. The Wi-Fi even though showing connected is not working. Sometimes it also refuses to connect to the known connections.
1. Restarting your phone is the first and foremost thing I would advise you to do. How to restart your phone is already mentioned.
2. Install a WiFi Analyzer from PlayStore.
3. Check the phone's MAC filter, and the Settings on your router.
4. Turn of the Power Save option at once. Go into Settings and turn off power saver.
5. long press on WiFi, then long press on the connections, tap on Forget and then reconnect.
Problem with Screen Rotation
You can try the following things if the screen rotation is not functioning properly.
1. Turn off and on the Screen Rotation.
2. Restart your phone.
3. Go to Settings – Display & Gestures – G-sensor calibration.
Bluetooth connectivity issues
1. Check if any firmware update is available for the device.
2. Restore settings.
3. Delete any pairing. then go to Settings – Bluetooth, then try to connect again.
Camera Cloudyness
Camera cloudyness has been reported for many HTC One M8 devices. Many users have reported that after using for 1 month or so, the camera showed difficulty while focusing. One solution that worked for many is Turtle Wax car wax, which wiped away the dust layer. Some suggested Mr. Clean Magic eraser.