Since many months, we have been hearing about Microsoft's plan to roll out Cortana for Android. A month back, Microsoft launched Cortana for selected users as a part of the testing process. Now, the Android version of Cortana is here in its Beta version. For now, only users from the United States will only get the update but the good news is that Microsoft has assured that they will start rolling out the app for other countries soon.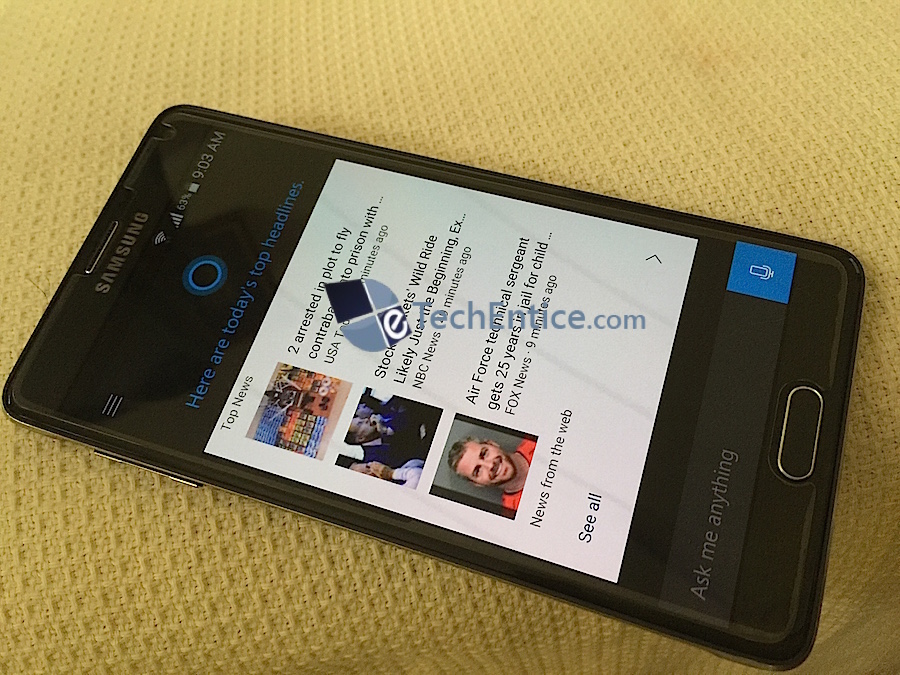 Cortana is a voice command enabled personal digital assistant that made its first appearance with Windows Phone 8.1. Cortana is very much flexible in reciprocating with your commands. Cortana can make a call for you, send a mail, remind you about meetings, flights, parties and even tell you short stories. Very soon Cortana gained immense popularity and the company thought of launching it in Android devices.
As we all know Google has its own voice assistant name Google Now and iOS has Siri but the demand of Cortana soared high owing to its exceptional prediction capabilities. Cortana took aback users with its correct prediction of FIFA World Cup matches from knock out stage to final. This made Cortana a coveted possession very soon.
Microsoft also announced that Cortana will arrive for iOS too. While iOS has its own security restrictions, Android gives its developers a great extent of liberty to dig deep into the OS. Hence Microsoft made Android its next choice for Cortana. Check out the Cortana for Android phones and let us know how it works for you.
The download link is given below: