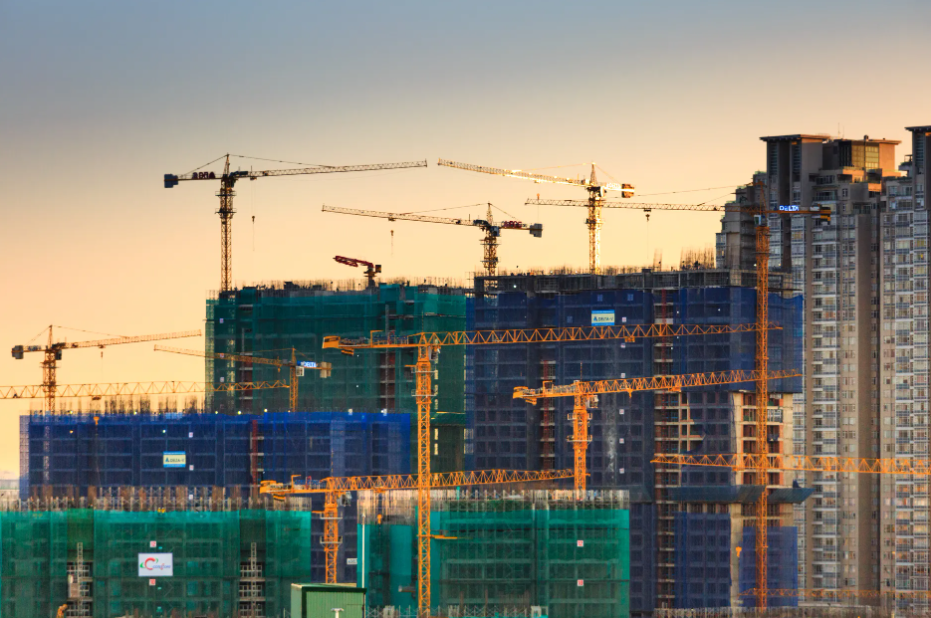 Whether you are a construction business owner or a project manager taking on their first heavy civil construction project, you want to have an accurate forecast of how much the project will cost. However, estimating the cost of construction projects is a complex process that depends on variable factors.
Though this skill isn't something that can be easily acquired, proper knowledge and experience will help you slowly become proficient in construction project estimating. However, if you need help or don't have the time to estimate costs, using heavy civil construction estimating software might be an ideal way to get started.
Common Heavy Civil Construction Projects
Heavy civil construction includes building large structures, leveraging extensive engineering, and project managing. In addition, industry classification is commonly used among firms specializing in large government projects that require distinctive equipment and civil engineering capabilities. Nevertheless, large, heavy buildings might not be considered heavy construction as they use relatively newer equipment and engineering practices.
Below listed are the most common types of heavy construction projects:
Building Structures — Buildings are typically considered commercial construction. However, some require contracting a heavy construction firm for specific requirements, such as an unusual foundation on a slope.
Dams — Dams and related infrastructures include hydroelectric power facilities and reservoirs.
Ports — Construction projects may include ocean ports that need dredging.
Bridges — A significant amount of engineering due diligence goes into constructing bridges, which are considered heavy industry.
Roads — The construction and maintenance of roads involves specialized equipment.
Coastal Engineering — Coastal projects are built in areas like coastal defense and land reclamation.
Waterways — Waterways can also include canal instruction.
Heavy Industry — Heavy industry is constructing large scale facilities like spaceport or shipyard for the heavy industry.
Transportation — This includes transportation structures like subways, rail lines, and airports.
Environmental Engineering — Construction projects are used to build sewer systems or hazardous waste storage facility.
Energy Infrastructure — Large energy infrastructures are most often offshore wind farms.
Geotechnical Engineering — Projects that involve soil and rock mechanics can improve the stability of natural and artificial landscapes. These can be tunnels, embankments, dams, dikes, and reservoirs.
What Makes Civil Construction Different?
Rather than being labeled a separate branch of construction, civil construction projects are usually classified under the umbrella of civil engineering. That's largely because civil construction demands extensive planning and coordination between various engineers and design specialists before the project can officially commence.
Several surveys, including Jurovich Surveying, defines the sector as a brand of civil engineering. Civil construction involves the maintenance, design, and construction of both natural and man-made structures.
As such, civil construction firms do more than just build structures. They are experienced in working with government agencies than private property owners and in handling natural and existing environments such as mountain ridges, water reservoirs, hillsides, and more.
Furthermore, contractors bidding on civil projects should also possess good knowledge about grading, access rights, legal regulations, erosion control, and public impact. These factors help them better understand what's involved in any given request. Nevertheless, if the firm can't handle all the steps themselves, they should know how to subcontract efficiently to manage the engineering and site surveying steps.
Effective Cost Estimation
Cost estimation is a crucial part of the heavy civil construction project puzzle. The multiple stakeholders, numerous details, and documentation make construction projects complex, thus demanding accurate estimations to work around with.
However, many factors go into cost estimation, including material, labor, equipment prices, assembly, or square foot. One missed element can result in cost variations.
For this reason, using cloud-based cost estimation software is always an ideal option to consider. Such tools work by leveraging a database of numerous line items put together by cost engineers after hours of research and validation every year. As the cost estimation happens in a live environment, using live data will give you final results that are more accurate and efficient.
Say Yes To Cost Estimation With Cloud-Based Software
Cloud-based cost estimation software integrates live data to documents and proposals to analyze the estimated cost in multiple ways. It is a simple, affordable, and powerful way to predict heavy civil engineering projects' costs by reducing overall cost and time. It also helps you make the process more transparent to stakeholders involved in your project.