Amazon UK website is found to be selling dangerous banned weapons camouflaged as items of everyday use. The Guardian new channel purchased few items to test the credibility of the news. The channel reported that they found a pistol that fires a jet of high-strength pepper spray at 112mph, a 1m-volt stun gun disguised as a torch, and a baseball cap containing a hidden stabbing knuckleduster in its peak from Amazon.co.uk.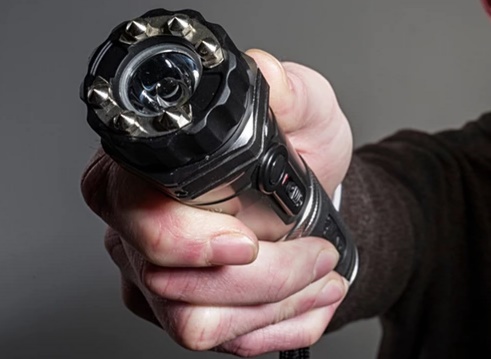 The above mentioned weapons are immensely dangerous and selling them online through retail websites is a sheer disobedience of the regulations of UK Firearms. The National Crime Agency was contacted for this purpose and they acknowledged that the weapons are not harmless. "Importing them isn't worth the risk when you consider that you can spend five years in prison."
According to The Guardian, "The stun gun was bought just days after the high-profile conviction of Nathan Matthews and his girlfriend, Shauna Hoare, for the murder of his step-sister, Becky Watts. At trial the jury heard how Matthews had bought two stun guns, also disguised as torches, on the internet for £18 using his mobile phone. The weapons had estimated voltages of 8,230 volts and 8,450 volts."
The convicts said that they were unaware of the fact that the objects were illegal. However, the Guardian also reported that one of the weapons, they purchased, were shipped by Amazon itself within 48 hours of order. Amazon said in a statement, "All [Amazon] sellers must follow our selling guidelines and those who don't will be subject to action including potential removal of their account. The products in question are no longer available." But they refused to comment about the sale of Guardian Angel II pepper pistols.
Source: The Guardian