Facebook started the concept of filters in Facebook profile pictures few months back. Be it the new Digital India, or the support for LGBT pride or showing support for Paris Attack, the new filters vary in design and are used to show concern, solidarity or support for the cause. By using the filter, your profile picture gets edited. Then Facebook introduced the concept of temporary profile pictures so that the profile picture gets reverted automatically to the original one, after the specified time lapses. Now, not only the profile pictures for the definite causes, but also your personal profile pictures can be used temporarily. This feature is available for only Android and iPhones but in limited regions only.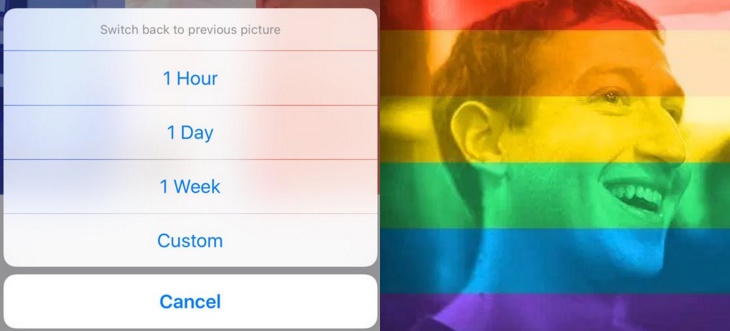 How to add a temporary profile picture in Facebook from Android?
1. First go to your profile or Timeline in the Facebook Android app.
2. Now tap on Upload Photo option to select a new profile picture. If you want to make your new profile picture temporary, then tap Make Temporary.
3. Crop the picture as you like and click on Done.
4. Now set the time span for which you would like to set the temporary profile.
How to add a temporary profile picture in Facebook from iOS
1. Tap on Profile Picture to upload a new profile picture.
2. Click on Upload Photo and choose a photo from camera roll.
3. Now crop the picture if you want, and then tap on Make Temporary.
4. Ste the time and you are done!