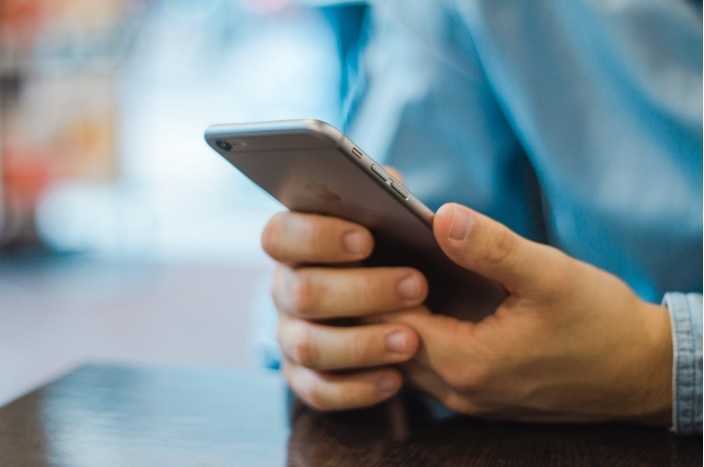 Have you ever heard someone speaking of a Locked iPhone? If yes, you might be wondering what does lock mean, how to check if iPhone is unlocked, and what solutions you may have if it's locked. If any of these questions is crossing your mind, you've come to the right place! We will tell you all you need to know about the possible issues and solutions!
iPhone Lock Types
Although the term "lock" appears in the tech community quite often, it can identify a number of issues, so it is important to grasp the difference between different statuses. In this section, we are going to identify the possible definitions of Locked phone. Let's get to it!
Screen Lock
The most obvious definition of this term is a phone that was locked from the home screen. All models of smartphones come with this feature, and iPhones aren't an exception. The switch that controls this feature is normally located on the top or side of the device, depending on the model you own. Screen lock is used to protect your devices from unauthorized access. Thus, it is a natural state for a smartphone to have its screen locked.
Unfortunately, not all definitions of the Locked iPhone are as natural and harmless as this one. The two other definitions are much worse and point out to certain issues with the phone's functionality. Now, let's take a look at these terms.
Carrier Lock
Another common state that the tech community refers to as a Lock is when an iPhone is tied up to a specific mobile carrier and can be used exclusively with it. This is a common issue for the users of AT&T and Verizon carriers. Both companies sell various smartphones from their official stores and in, most cases, these devices come at a lower price or special contract that obliges a customer to utilize his new device with the relevant carrier for a specific time.
How to check: there are a few ways to test this. First of all, you can contact your carrier and check the lock by IMEI. However, this would be the most time-consuming and complicated way. Also, you can check the state of your device with the help of a SIM from another carrier – just replace your old card and see if you can make phone calls. Finally, the easiest and fastest way to check carrier lock is to turn on cellular data from the device's setting and check if you have a connection. If you don't have such an option in the settings, your device is most likely locked.
Solution: in many cases, iPhones locked to a carrier are subject to an official unlock after the contract ends and all fees are paid.
Jailbreak
One more relevant term is a "jailed phone," and it is often used alongside with the term Locked iPhone. This is the worst state for a smartphone of all. In simple words, it implies that an iPhone is restricted from using the operating system in general. This type of lock is applied by the manufacturer itself, and it often indicates that a particular device was listed as lost or stolen, which isn't a good thing.
How to check: either contact Apple's support or use online services to check the status of your device.
Solution: when an iPhone is locked by Apple, that's when the jailbreak comes into the game. A Jailed iPhone is the one that was unlocked unofficially, with the help of special third-party software. Alternatively, if an iPhone is yours (you have purchased and activated it), there is a possibility for official unlock. For this, a user needs to get in contact with the company's support team and provide proof that the device belongs to him.
Hopefully, this article has helped you to figure out this matter! Check out OSXtips for more info and handy hacks!