Facebook has managed to be everyone's favorite with its amazing features but this time it has received protests against one of its new feature, the passive noise recording feature. The new feature aims to capture the passive noise in your surrounding and figures out what song or program is running on your TV or or the song playing in your music system. Facebook has assured that the new update will completely abide by the security and safety norms.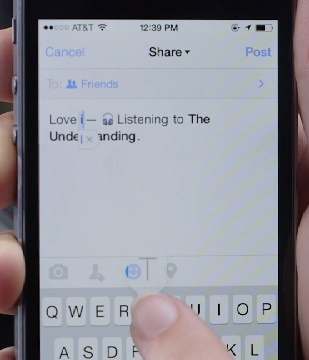 But this feature although received positive feedback initially but also gave rise to virtual rage and protests against this feature because a sudden rumor speculated that the records may be stored in the server and misused for advertising purpose. Facebook has denied on such allegations. Facebook said:
'When writing a status update – if you choose to turn the feature on – you'll have the option to use your phone's microphone to identify what song is playing or what show or movie is on TV. That means if you want to share that you're listening to your favorite Beyond track or watching the season premiere of Game of Thrones, you can do it quickly and easily, without typing.'
A New, Optional Way to Share and Discover Music, TV and Movies from Facebook on Vimeo.
About 560000 users signed a petition to stop the passive noise feature. But still Facebook is still bringing the update along with the feature in Android devices. Other major platforms like iOS and Windows are yet to receive the update.